Loukia Richards nominated for European Prize
Loukia Richards nominated for European Prize for Applied Arts
1 min {{readingTime}} mins
Loukia Richards has been nominated for this year's European Prize for Applied Arts within the Jewellery category.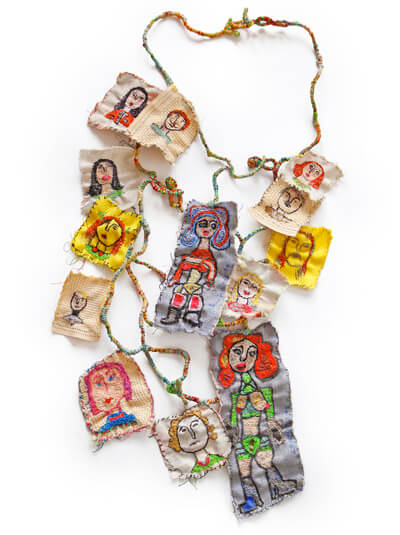 The theme of this year's competition is "Monumentality - Fragility" which pays tribute to the work and life motif of French / Swiss artist Niki de Saint-Phalle.
The competition jury, which include Rosy Greenlees the Director of the Crafts Council London ad current President of the WCC-International, and Louise Allen the Director of the Crafts Council Ireland and President of the WCC-Europe, selected eighty nominees from over 600 applications.
The nominees' show will open at the Art Museum of Mons in Belgium on 20th October 2018.
europeanprizeforappliedarts.com
{{'2018-04-14T10:47:37.3685729+00:00' | utcToLocalDate }}