Newcomer Katy Tromans picks up international award
Katy Tromans wins Artistar Jewels 2018 Award at Milan Fashion Week
1 min {{readingTime}} mins
Last month the winners of the fifth edition of Artistar Jewels were announced in Milan, Italy, where 2016 Birmingham School of Jewellery graduate Katy Tromans picked up an international award for her amazing standards of detail.
Artistar Jewels is an international competition dedicated to promotion of contemporary jewellery culture culminating in an awards ceremony and exhibition. The event took place in Palazzo dei Giureconsulti, Milan, Italy, a historical palace overlooing the Duomo Square, and hosted 450 creations from an array of international jewellery artists and designers.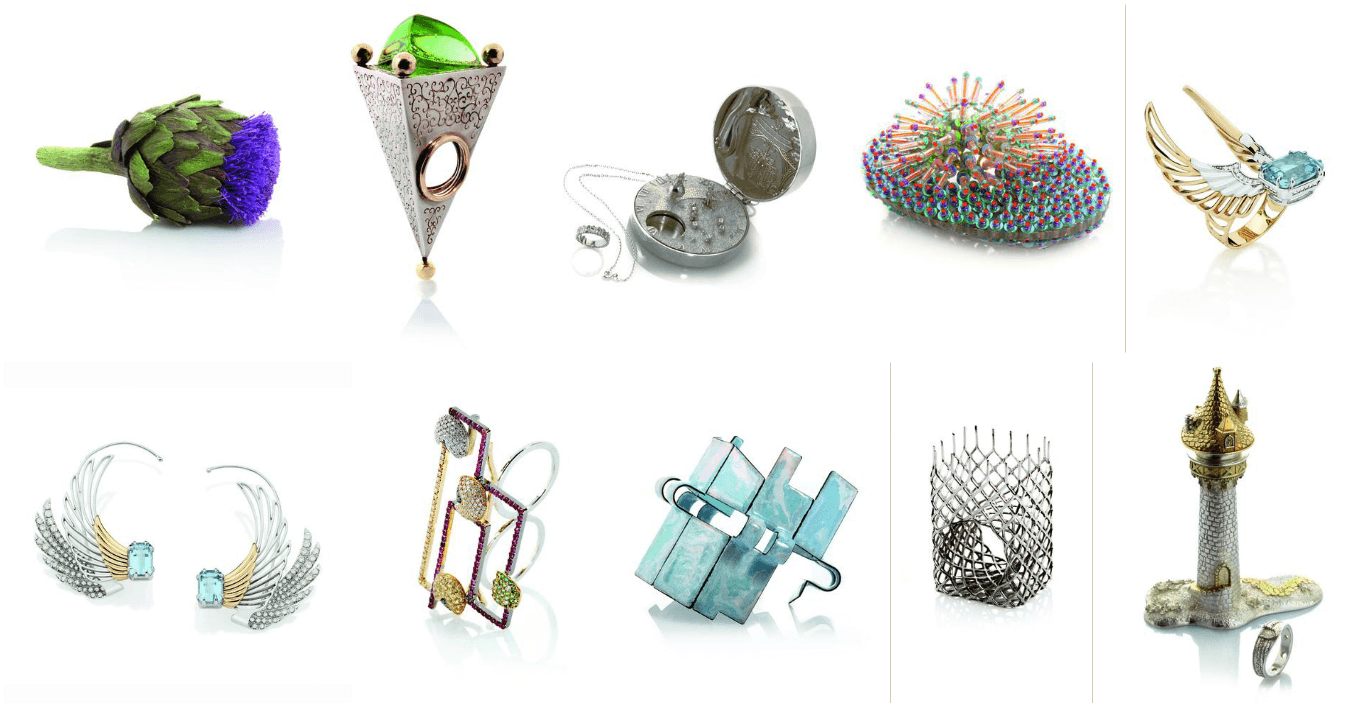 Artistar Jewels 2018 was held over two events on consecutive evenings, the first an invitation only reception for competition participants with buyers and journalists in attendance, and the second event held as the competition winners announcement, a book presentation and cocktail party. Both events were heavily oversubscribed.
Prize Winners
The competition awarded just three prizes:
Ukrainian designer and gemmologist Stanislav Drokin
Italian art director Tiziano Andorno
Italian goldsmith and gold working teacher Rosamaria Venetucci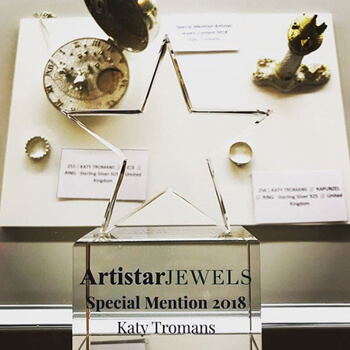 A special mention was delivered by Enzo Carbone, founder of Artistar Jewels, at the event to newcomer, English goldsmith and Birmingham School of Jewellery graduate, Katy Tromans.
The panel of expert judges said that Troman's designs displayed
"amazing standards of detail and a high quality of craftsmanship."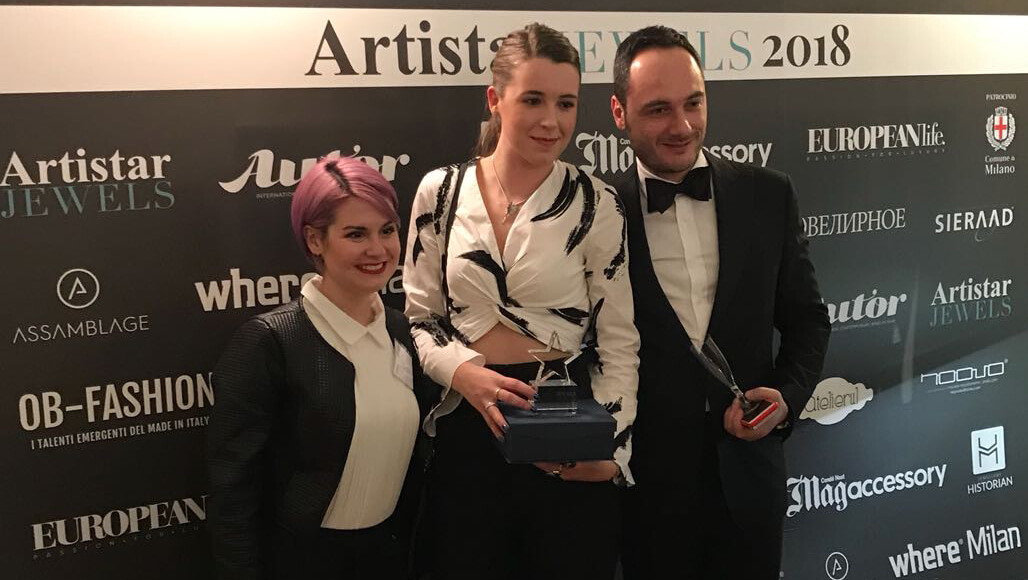 The Italian graphic and designer Angela Simone won the free participation to the SIERAAD ART FAIR for this November at Amsterdam and the Japanese Hiyu Hamasaki will be hosted by the contemporary jewelry fair Autor in Bucharest.
The designer Federica Portaccio has been choosen by Guido Solari, founder of the Scuola Orafa Ambrosiana of Milan of via Savona 20, to take part in a professional goldsmithing course.
Elisabetta Barracchia, director of Condé Nast Magazine Accessory, a new magazine of the Condé Nast group, will dedicate an interview on the September 2018 issue to the Spanish artist May Gañan.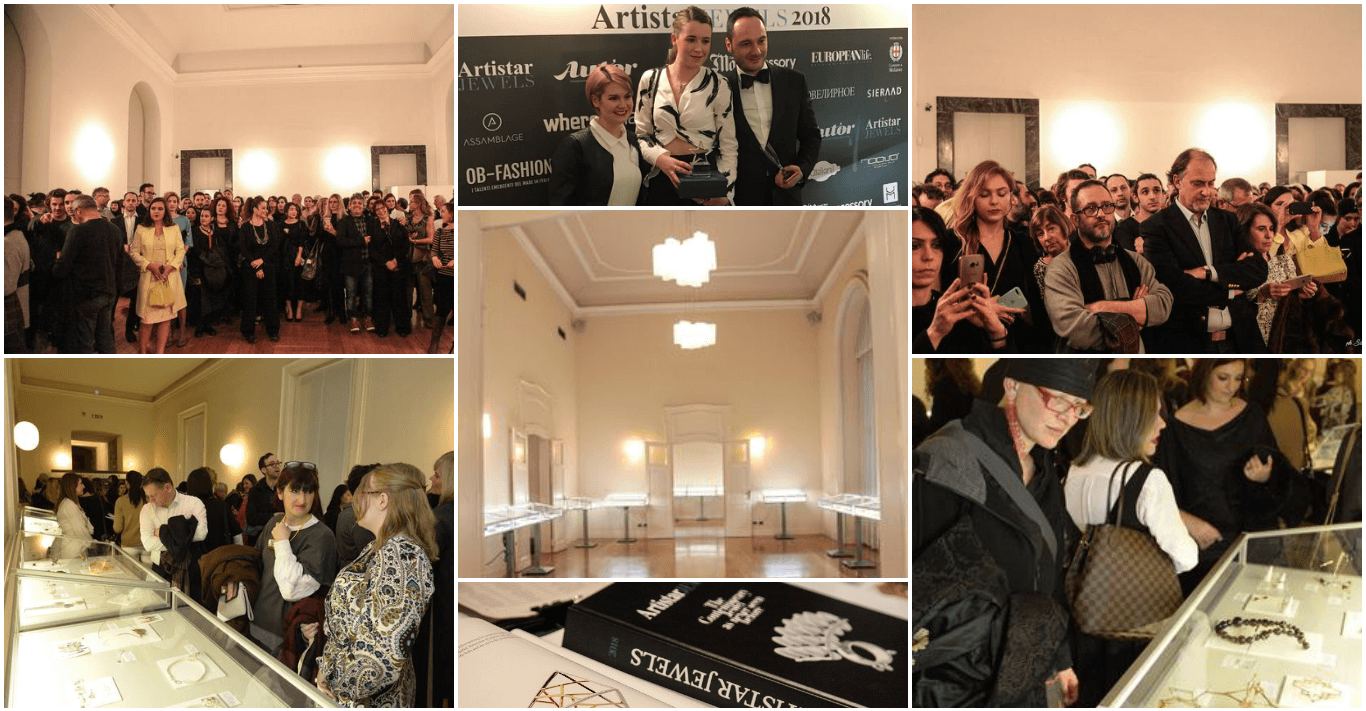 Exhibition
Selected submissions which totalled 170 by international artists were on display for the duration of Milan Fashion Week. Highlights of the event as a whole included the display of the works of world famous artists such as Yoko Ono, Pol Bury and Faust Cardinali.
The pieces on display as part of the exhibition are also placed for sale on the e-commerce element of the Artistar Jewels website. Through collaboration the project will see Italian and European concept stores sell work of artist and designers of their choice which will lead to several points of sale and selling opportunities for this year's participants.
"The event was a great success," said Enzo Carbone, founder of Artistar Jewels. "For this edition we had an increase in the visitors, press and buyers. For the next edition we are planning to increase the number of foreign galleries and lower the number of participants. The aim will be to offer a high level of jewellery and keep working closely to the creatives".
{{'2018-03-08T22:50:13.8450000Z' | utcToLocalDate }}