Kate Dumbleton Releases New Collection, 'Jewel Creatures'
Kate Dumbleton Launches 'Jewel Creatures' Collection
1 min {{readingTime}} mins
Kate

Dumbleton

has

announced the launch of her

new collection, '

Jewel Creatures'.

A long time in development, first sketched out around 2 years ago,

this

collection features

a range of gem set animals with a difference.
The creatures featured in the new collection - Cat, Mouse, Dog, Rabbit, Bear and Fox, are depicted by only a few settings in different shapes. The initial range of rings and pendants in silver, various gemstones and cubic zirconia, can be made to order in any colour combinations. Totally customizable, buyers can choose the colours of their pet for example or go freestyle with a multi-coloured rabbit or blue mouse!
Kate said of the collection,
"I've wanted to do an animal range for a while and had the idea of just using stones to make the shape of the animal with minimal silver or gold while thinking what could be a unique take on the idea. I like the simplicity of 3 shapes making a characterful creature. I want the pieces to be fun and appeal to jewellery and animal lovers alike!"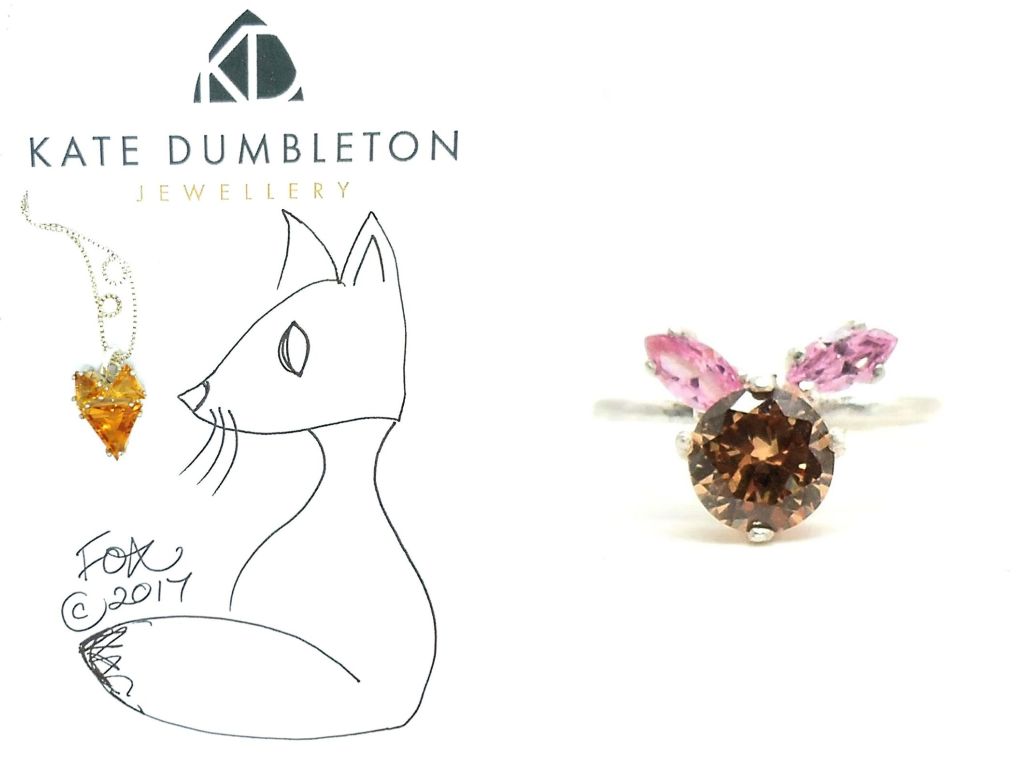 Future plans are to expand the collection into more of the animal kingdom and use different settings and sizes in a range of products including cufflinks and earrings.
A percentage of profits from bespoke sales will go to various animal welfare charities and organisations, including the League against Cruel Sports and Humane Society International.
{{'2017-04-28T11:34:00.0000000Z' | utcToLocalDate }}