KASHKA: Luxury Fashion-led Jewellery
Kashka: New fashion led ethical brand launches
1 min {{readingTime}} mins
KASHKA will be hitting the jewellery market in 2017 as a brand new fashion-led jewellery brand. Holding the core belief that jewellery can and should be ethical, inspirational, thought-provoking and meaningful, the brand wants to be an ode to everyday yet sophisticated jewellery for the modern woman and child.
With a burning desire to do something that would give her reason to get up everyday, designer Naqiyah Sultan focused her interests upon the topic of world change; staying true to herself, morals and integrity. Travelling across several continents until finally making London her home, she describes how her story began.
What inspired the beginnings of KASHKA was quite simply the grand sweeping statement. "I want to make a difference to the world".
Combining her mutli-cultural heritage and academic background in History of Art, Gemmology and Anthropology, Naqiyah Sultan explains the evolution of the brand,
"Gem school was an eye–opener where  I learnt and realised that literally all that "glitters is not gold" when I looked deeper into the mining processes of gemstones and saw the darker sides of the gem and jewellery industry.

True to my style, I asked questions and wanted to explore traceability and transparency practices within the industry. This was further propelled by my obsession with finding symbolic meaning in everything, inspired by my degrees in Anthropology and Asian History of Art. I threw all my skills, curiosity and values into a melting pot, took a leap of faith and KASHKA was born."
She goes onto say,
"The act of adornment is as old as time, it is a primal act as much as it is a modern act. Jewellery inspires a connection to our emotions and memories; a celebration of sentimentality.  Jewellery be it fine or costume, are not just decorative pursuits, but are symbolically significant, as we go through life they become part of our "hallmarks", adding to our stories.  And these stories are why the old cliche of 'hempy hippy' is a thing of the past. You can now buy elegant and stylish jewellery; that is ethical and beautiful without costing the earth (no pun intended). KASHKA is an ode to everyday yet sophisticated jewellery for the modern woman and child.

Today, as a brand we have the choice and possibility to create a sustainable and holistic approach to the way we run our business. At KASHKA, we're pushing for a more ethical supply chain. One that shares our values and supports fair working practices, and fair pay, and this is why we choose to work with Fairmined and ethical gemstone suppliers."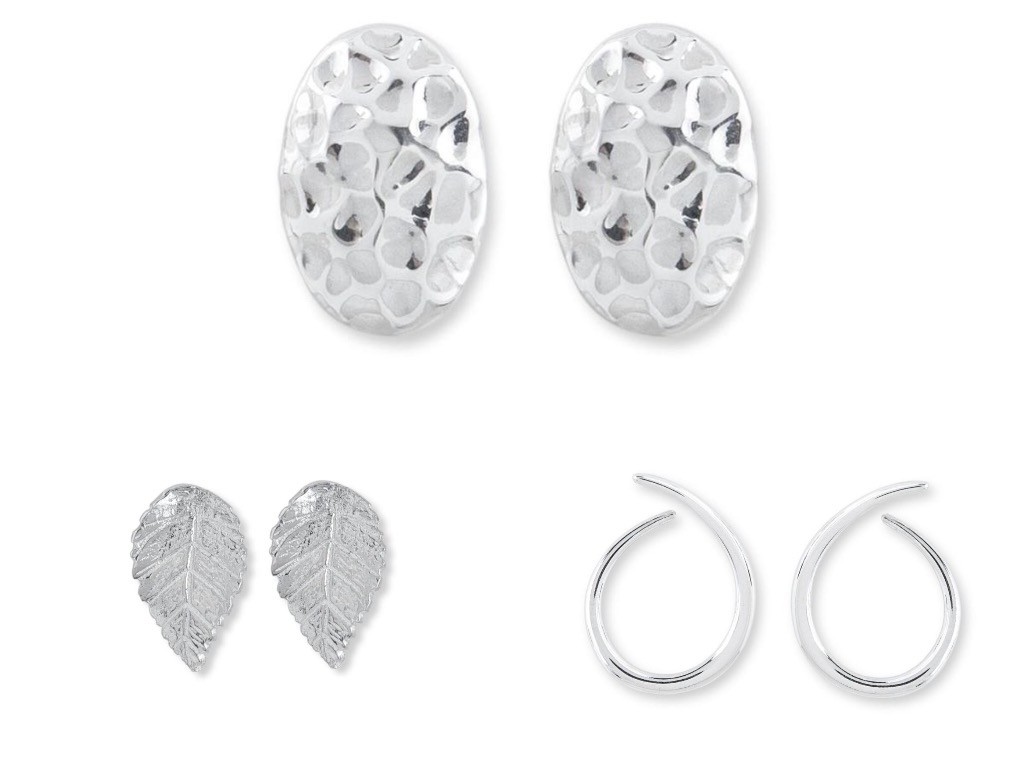 From her home studio in London, Naqiyah designs original pieces where numerous sketches are made before the master is sculpted. The masters are then sent to be cast in to solid sterling silver using the traditional method of lost-wax casting at their workshop in the UK. All their pieces are handcrafted by a dedicated team of jewellery experts.
The pieces are then assembled by hand and polished in various finishes. Ultimately as KASHKA jewellery is hand finished, no two pieces are exactly the same, creating a unique piece just for you. Hand engravings are also popular to add on items to personalise them – the perfect way to remember a special occasion.
KASHKA also endeavour to incorporate socially responsible practices in every part of their supply chain – from using  Fairmined  silver in their partner workshop, to employing environmentally friendly ways of disposing post-production waste at the their workshop.
Recycled materials are chosen wherever possible, from their packaging to office supplies, and they avoid using animal products (leather and horn) in their collections.
KASHKA Diamonds are conflict–free thanks to the  Kimberly Process. Though there are no certified Fairtrade coloured gemstones yet, they ensure sourcing a range of coloured stones which have been sourced from suppliers who work on fairly traded principles and who do all they can to ensure their stones are from ethical sources.
{{'2017-05-11T10:22:15.5264240+00:00' | utcToLocalDate }}