From Ink to Gold: Jewellery inspired by real stories
Jordanian husband and wife duo, Elham and Issa, open new showroom in London
1 min {{readingTime}} mins
Born from a 10 year love story, Elham & Issa Jewellery is the work of a passionate couple creating eclectic fine jewellery. Originally from Jordan, visionary husband and wife Issa Sabeh and Elham Kalaji illustrate their romantic and refined aesthetic through their unique collections which blend culture, emotion, and craft.
Along with a shared cultural heritage, Elham and Issa are dedicated artists. As one of the first women in Jordan to become a goldsmith and silversmith, Elham has broken gender barriers and exceled in a male dominated industry in creating "wearable art". She says: "Jewellery has always been a passion of mine. I love to experiment and challenge myself which is why I knew nothing would stop me from pursuing my dreams". Describing her creative process as "from ink to gold", Elham works with pencils, pastels and coloured inks to fashion exquisite designs.
Parallel to encouraging his wife to challenge stereotypes and break the boundaries of craftsmanship, Issa has a keen eye for exceptional and rare stones. In hand picking precious and semi-precious, Issa strives to create light, delicate, statement jewellery which transcend time and trends.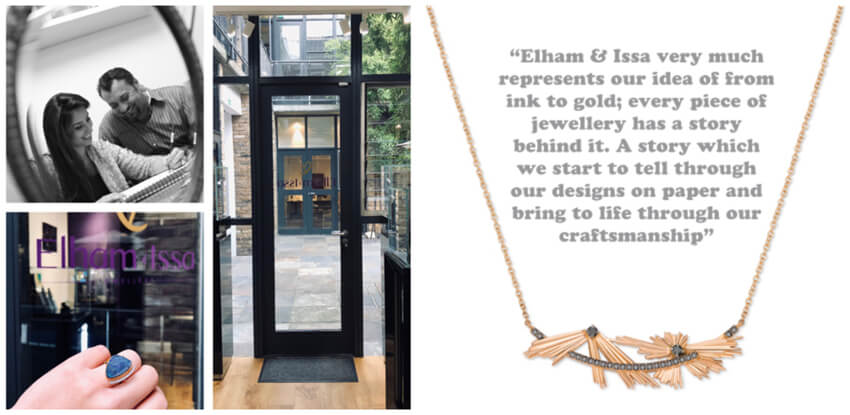 Together, the couple have crafted five different collections: Amwaj – a collection in azure turquoise inspired by the birth of their first daughter, Evolution – inspired by the unique rutilated quartz the 18k gold pieces have a needle like effect and are the perfect standout designs, Mystique – the brand's signature collection of handmade mosaic pieces, and Candy – their latest collection inspired by their daughter's sweet tooth for gummy bears. Each collection tells a story of Elham & Issa's creative journey both artistically and personally, blending precious and semi-precious stones in decorative styles.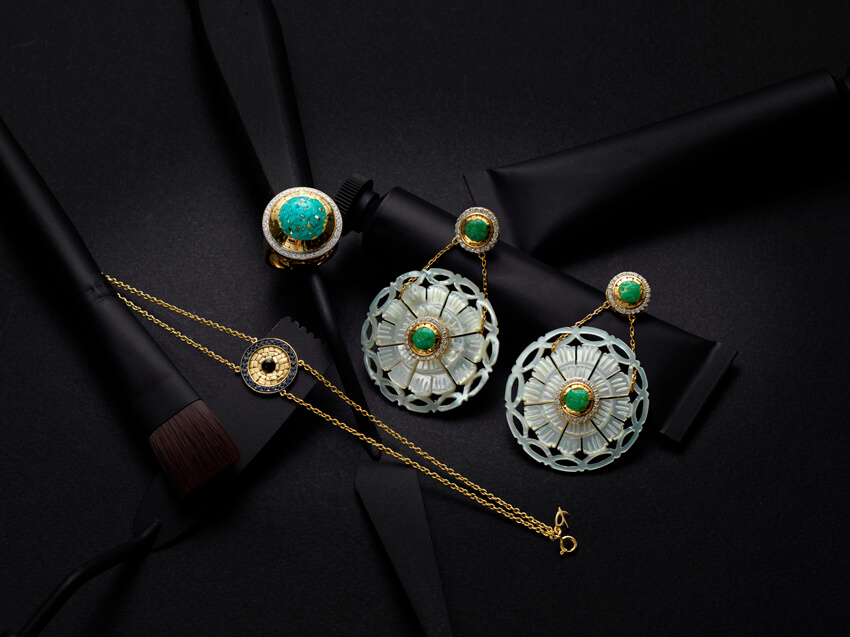 The couple have recently celebrated the opening of their first showroom, located at:
Worlds End Studios Ltd
132-134 Lots Road
London, SW10 0RJ
Unit 0.13
{{'2018-11-07T16:08:26.5535499+00:00' | utcToLocalDate }}