Jonathan Boyd's first book
Jonathan Boyd, Acting Head of Jewellery and Metal at the Royal College of Art launches book
1 min {{readingTime}} mins
Jewellery Manifest is Jonathan Boyd's first publication and in it he sets out to discuss and give context to ten years of his practice, unpicking thoughts on jewellery, language, the digital and narrativity in objects.
Within the book Jonathan draws on philosophical, anthropological and autobiographical discourse using image and textual montage to deconstruct both his jewellery and the printed book format deployed in presenting his practice. The book chapterises key themes prevalent in his practice and contains contributions from Michael Rowe and Helen Clara Hemsley.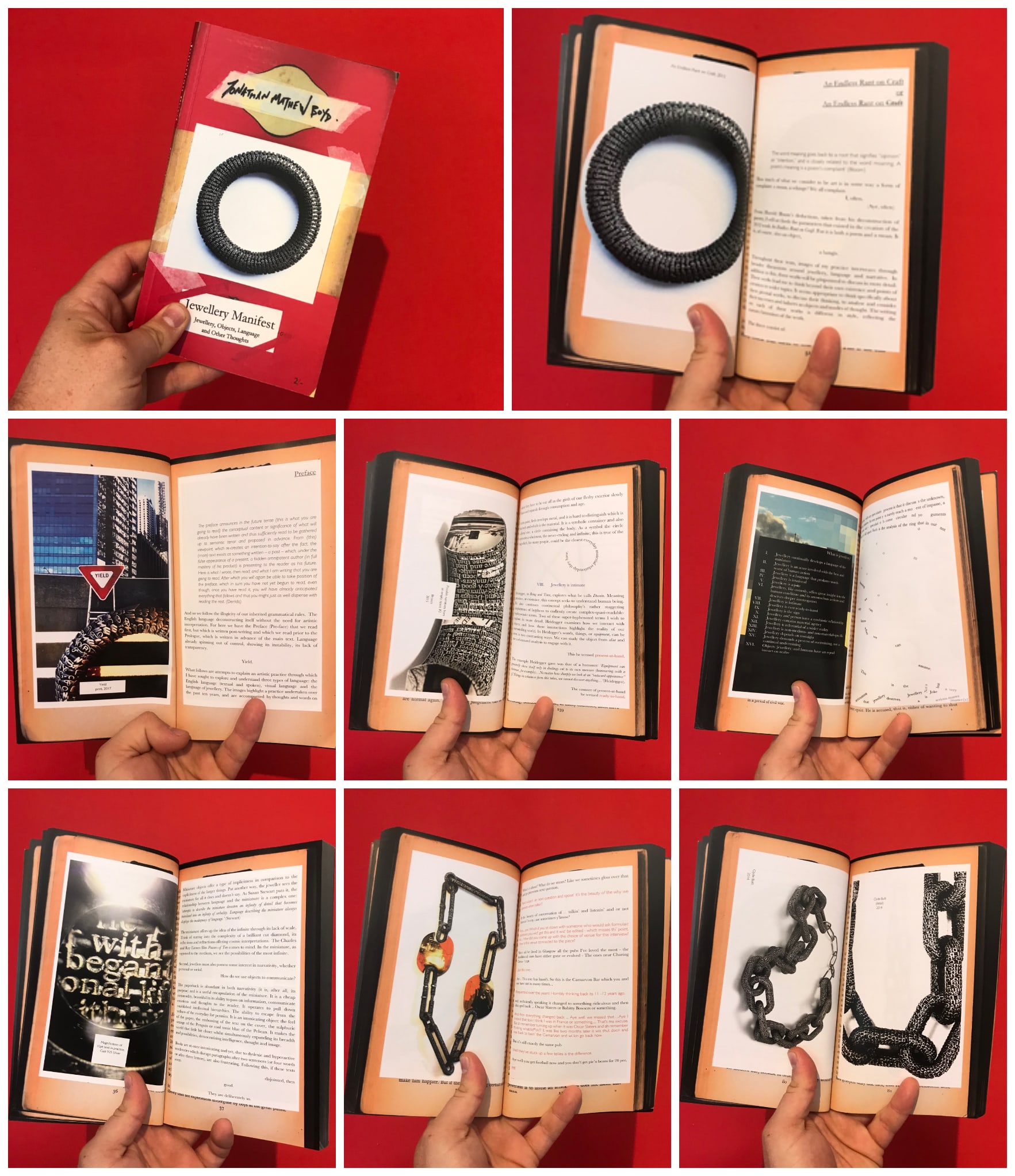 Jonathan Mathew Boyd is an artist and jeweller. He is Acting Head of Programme of the Jewellery & Metal programme at the Royal College of Art, London. His works are held in private and public collections around the world including the Victoria & Albert Museum, Boston Museum of Fine Art, the Scottish Parliament and the Worshipful Company of Goldsmiths, London.
The book is now available through the website: www.jonathanmathewboyd.
The book release coincides with Jonathan's major solo show at Gallery SO, Thoughts Between the land and Sea; Raising the Doggerland.

Title: Jewellery Manifest. Jewellery, Objects, Language and Other Thoughts
Papaerback
ISBN: 978-1-78972-223-9
Publisher: Independent UK publishing
Printers: Die Keure, Belgium
Price:£25.00
{{'2019-09-25T15:16:40.1630000Z' | utcToLocalDate }}