A New Contemporary Chapter: Johnny Rocket
Johnny Rocket Jewellery: A Contemporary Vision Online
1 min {{readingTime}} mins
A new chapter is now being written with the launch of the Johnny Rocket website, encapsulating classic collections alongside newly created collections.
The website introduces the diversity of Johnny's designs and makes them widely available for the first time. Johnny is bringing his personal touch and quality of service to the internet, blending technology & tradition with a contemporary vision.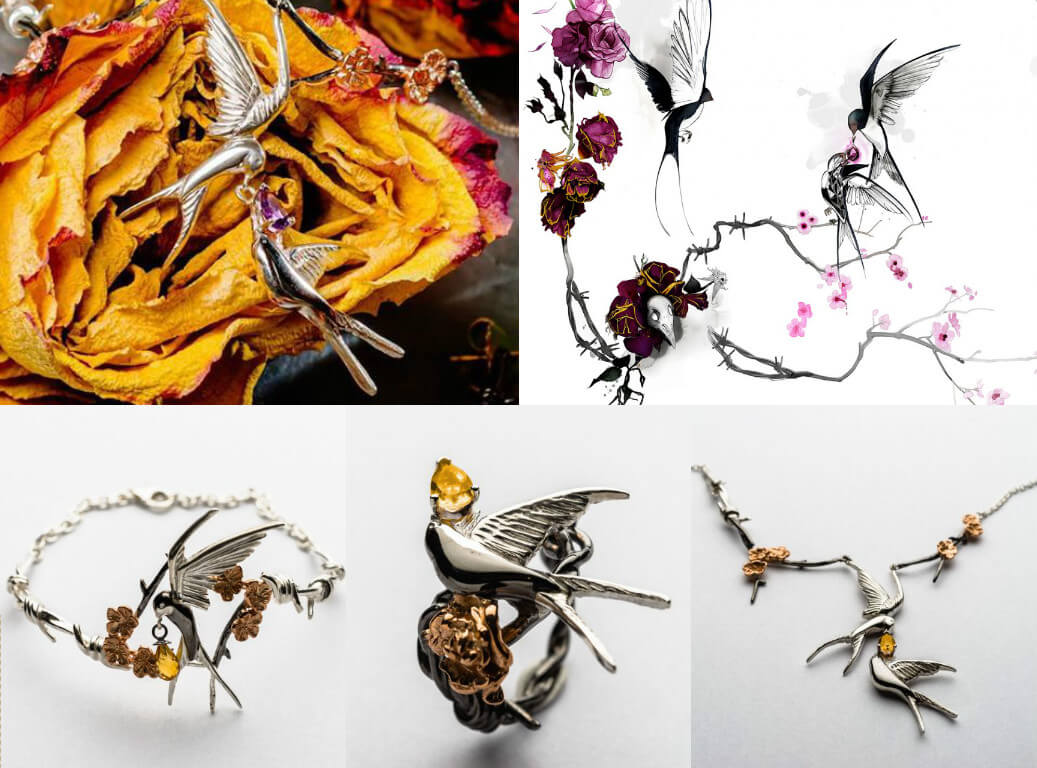 With the advent of this new ecommerce site, he introduces Renaiscemento Rose: a signature women's collection alongside the new androgynous Flame collection.
Johnny relaunches his perennial classic original Swallow and classic 1950s Sci-fi inspired debut Space collection with the addition of new designs and pieces.
The past 3 months have been a whirlwind of creativity for Johnny with 3 collaborations resulting in the new website, and these new jewellery collections.
Johnny has just completed 2 major collaborations with 2 great artists, Illustrator Nuno da Costa and Photographer/ filmmaker Dan Lowe.
Illustrator Nuno da Costa
A huge talent in fashion, Nuno has been commissioned internationally across editorial, fashion, beauty and design, for clients such as British Vogue, The Telegraph, The Sunday Times, Dior, Maison Thierry Mugler, Swarovski and Caryn Franklin MBE.
He has developed into a fashion illustrator, on par with the esteemed David Downton.
Marvel at his command of traditional drawing skills and materials. His illustration for Johnny, inspired the latest collection Renascimento Rose.
It has fired Johnny into a new period of creativity, inspiring him to new heights as a solo creative jeweller.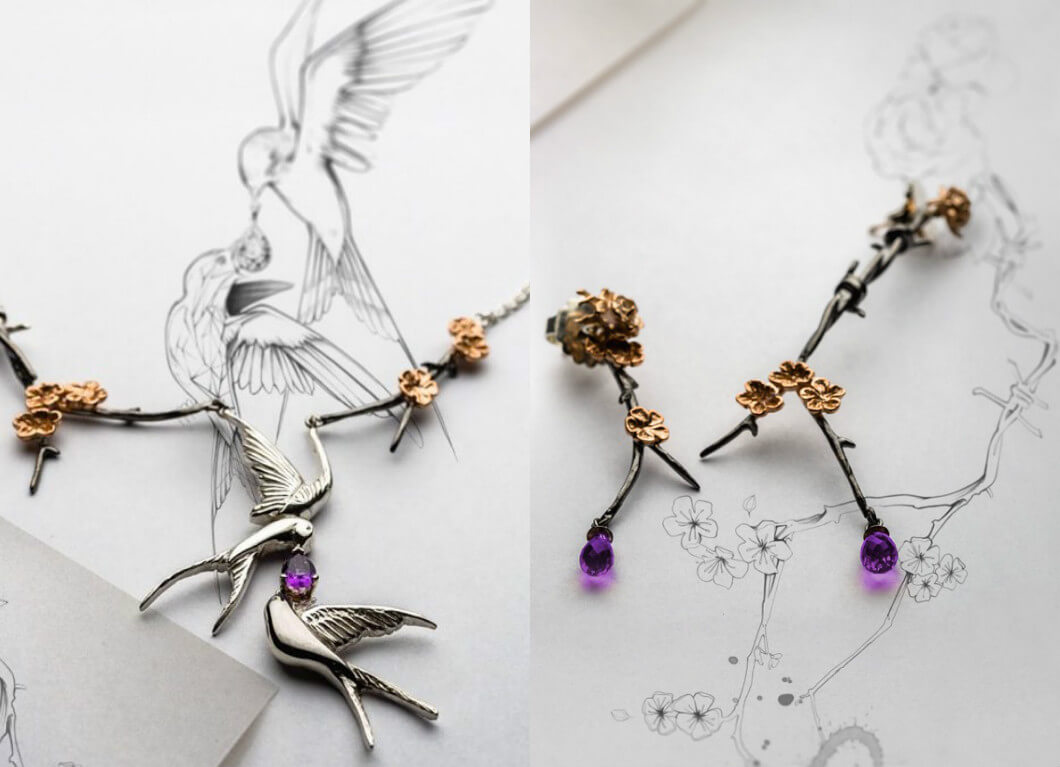 Photographer/ filmmaker Dan Lowe
Dan has been key in interpreting the results and rendering the visual palette for the website.
He is fundamentally OCD by his own admission, anyone who works to detail is.
His command of digital visuals is impressive and his love for large format film is inspiring.
The images he created for the shop site are clean and beautiful, but his inspiring set shots for each collections hero shots are amazing.
The shots for the Renaiscemento Rose collection are painterly in their beauty. The swirling inks behind the tattoo Swallows, inspired.
The Johnny Rocket website is a monument to his creativity – this man is set for big things be prepared to witness it.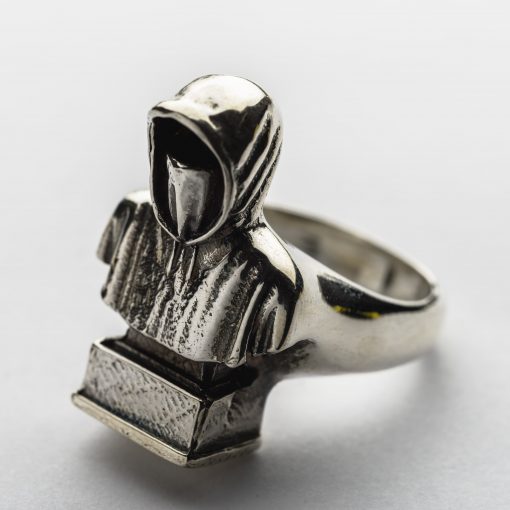 {{'2016-10-01T11:31:23.8040000Z' | utcToLocalDate }}