A Woman's Work Is Never Done
Joanne Haywood: A woman's work is never done
1 min {{readingTime}} mins
21 Jewellery works made for 15 trailblazing women. This frieze of jewellery represents the women who have been important to mixed media jeweller Joanne Haywood from childhood to present day and were created over three year period.
The project was prompted by an ACJ exhibition in 2014, where Haywood made a neckpiece in honour of Patti Smith, in response to the theme of ICONS. She accumulated a long list of trailblazing women and decided to make further works in honour of each of them and their work.
The frieze of jewellery was exhibited for the first time during Made Canary Wharf, organised by Tutton and Young, which was open to the public during 22nd-25th March.
The works were made in honour of the women but running alongside this is a dialogue with the artist and her own interests, preoccupations and personal ways of making. Many of the jewellery objects have a collage or assemblage feel to them, triggered by memories from childhood, a location visited or an object seen in a museum. They are made to be seen a frieze of works, capturing different aspects of life and it's cycles.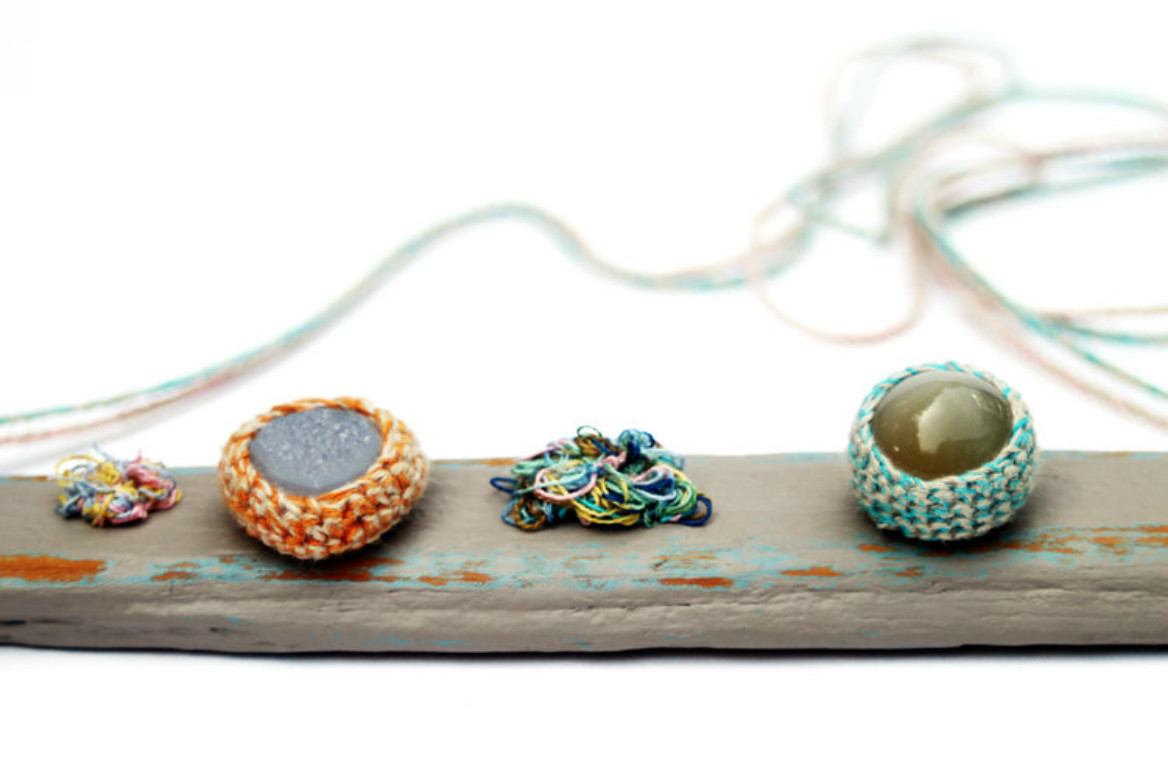 Many pieces have multiple layers of symbolism and sentiment. Some pieces allude to something more tangible in their work, such as the scissors in the work "Wheel of life" for Patricia Highsmith, which references a murder weapon from one of her novels. The works for AS Byatt aim in part to capture the mood of Byatt's novel "The Children's Book" but also make reference to the Cottingley fairies and experiences of the artist.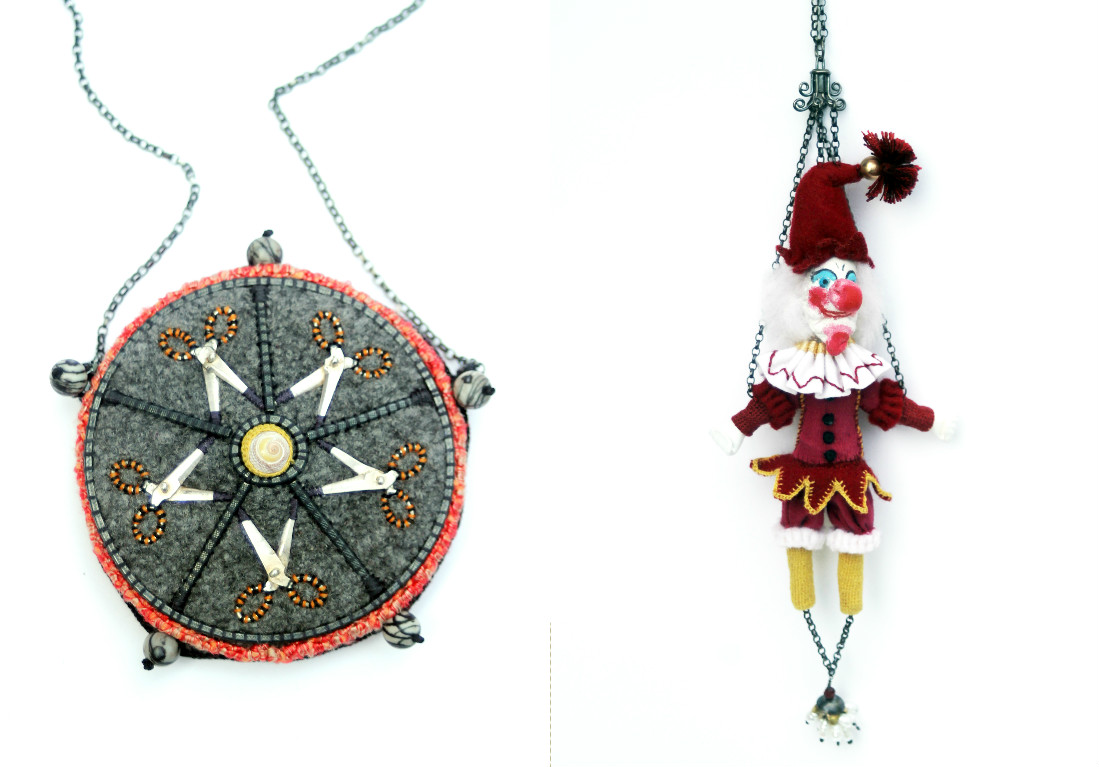 Some works, manifest themselves as a badges of honour to celebrate the achievements of the woman, others act as a talisman to offer protection. Most obviously the work for Mary Anning, which is titled "Talisman". The notion of this piece is that it would have protected Anning from landslides, while she hunted for fossils. The neckpiece for Amy Johnson includes ephemera from her own lifetime. An enamel pin badge from the 1930's, in the shape of a green plane with the name "Amy" written on it. It would have been bought as a commemorative souvenir after her flight to Australia. The work also includes a silver rose, to represent Yorkshire and has many embroidered details and words relevant to her life's work and the planes she flew in.
The women chosen are often the first to reach a goal, the first to pioneer a way of working, resilient women and women who made something of themselves despite set backs or gender bias. The women who are unapologetically themselves and get on and do their thing the way they want to.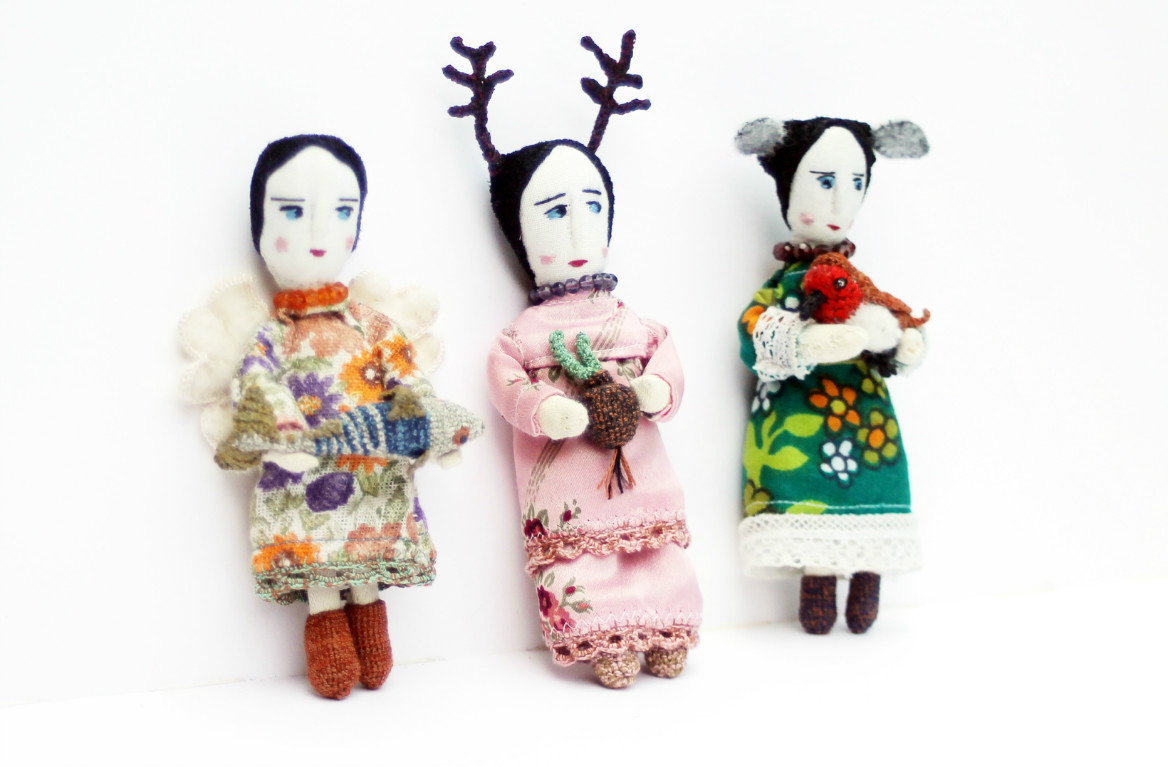 The strong women selected are from diverse areas; including sculpture, science, writing, painting, acting, civil rights, palaeontology and aviation.
The jewellery anthology
"Sister Brooches" for Louisa May Alcott, "Mr Punch" for PJ Harvey, "Woolgathering" for Patti Smith, "She flies with her own wings" for Amy Johnson, "Cottingley sisters" for AS Byatt, "Wheel of life" & "Lobster" for Patricia Highsmith, "Landscape" for Barbara Hepworth, "Self portrait" for Frida Kahlo, "Chair" for Rosa Parks, "Structure B" for Rosalind Franklin, "Talisman" for Mary Anning, "Mac 'n' heart" for Drew Barrymore, "Spellbound" for Siouxsie Sioux, "Thames" for Virginia Woolf and "Yoyo" for Kate Bush.
{{'2017-04-01T10:37:51.2090000Z' | utcToLocalDate }}