6 jewellery trends for SS/20
Jewellery fashion will be futuristic, multi-cultural and celebrate the power of nature in SS/20, says IJL
1 min {{readingTime}} mins
International Jewellery London reveals 6 jewellery trends for SS/20
IJL trends editors and jewellery expert, Paola De Luca, has outlined six key jewellery trend themes for Spring-Summer 2020 for International Jewellery London (IJL), the UK's leading trade event for the international jewellery industry.
Her vision includes authentic designs that subvert deep-rooted stereotypes with gender, touches on societal pressure with minimalism and brings to life an organic amalgamation of nineteenth century deco with nature; all the while toying with abstract shapes, futuristic expression and dark jewels. These will be showcased on IJL's SS20 Trends Catwalk where Paola will present her detailed forecasts (1-3 September 2019).
The trends, from IJL's Trends Editor and international jewellery futurist, Paola de Luca are:
Calm Pop; captures the 60s &70s and current female struggles with a candid filter
Shaped Expressions; influenced by multi-cultural elements, varied abstract shapes and technologies
Remember Nature; art and nature with Decò edge, inspired by the nineteenth century
Digital Psychedelia; a futuristic look that taps into a minimalistic way of expression
Elemental; a completely new form of masculine dressing, minimal yet solid silhouettes
Nocturnal Wave; connecting with universe, cosmos and nocturnal elements
The IJL SS20 Trends Catwalk will showcase key looks, and collections. The catwalk will give visitors an in-depth and comprehensive review of Spring/Summer 2020 jewellery trends, with daily catwalk shows. IJL is an unrivalled opportunity for the international jewellery trade to network and find out about the latest industry trends and market developments which will help retailers and suppliers make the right commercial decisions.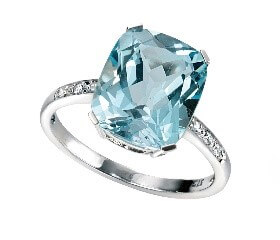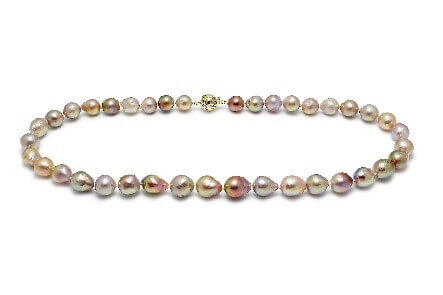 The sense of creative freedom of new age activists is reflected in jewellery style choices; revolt, but radically feminine.
The thought becomes the fundamental means to face contemporary challenges and the spirit of the 60s and the 70s brings to mind the current female struggles with a candid filter.
Style rules are reversed and an anything-goes mantra is followed - where unique offerings routed in peak feminism decades flourish. This sense of camaraderie is
reflected in interchangeable sense of style. In an era of information overdose, consumers are hyper creative - as their inner creativity unleashes, they feel an increased sense of calm.
[Image: Gecko ring, IJL Exhibitor; natural colour baroque cultured river pearl Raw Pearls, IJL Exhibitor, baroque cultured river pearl necklace]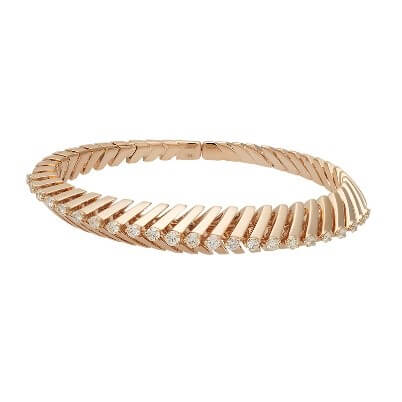 Increasing global changes are bringing about a sense of uncertainty. As a result, the consumers located in "cities of the future", are acutely aware and sensitive to what they choose to expose themselves to; whether that be how and where they socialise, what they put into their bodies and how they dress. Abstract geometries influenced by multi-cultural elements, varied shapes combined with latest technologies become a way of expression allowing them to feel a sense of control over their lives. The jewellery becomes a way to stand out, stand up and be
heard, consumers push themselves out of their comfort zone: discomfort inspires action.
[Image: Ferrarifirenze - Soffio, IJL Exhibitor]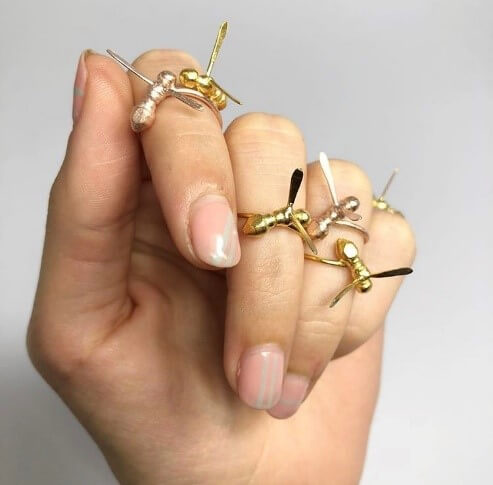 The power of nature, a dark and magical one, will affect every consumer area, from tech and beauty to manufacturing and experience. Emotional tech, where there's a human aspect to technology, is a way for us to get the balance right when it comes to consuming within the digital sphere. The modern mix of consumer beautifully encompasses an East-meets-West aesthetic. With a decadent allure that moves through art, nature and occult, this consumer boasts a Decò edge inspired by the nineteenth century. Innovation will draw upon the wisdom of nature and the knowledge of
ancient practices and fascinating cultures.
[Image: Ellie Kramer, IJL Bright Young Gem 2019]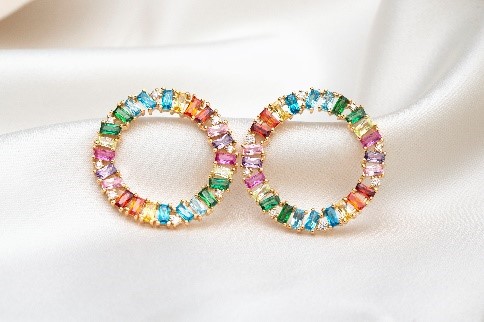 At the forefront of merging of Physical and digital world, this direction has a futuristic look that taps into a minimalistic way of expression. Hyper casual and almost functional styles are favoured so they don't get in the way of technology. Wearables are the norm, and tech- infused materials ensure the Consumer feels sharp and updated. The jewellery becomes symbol of rebellion against
society's stereotypes as consumer strive for a world where everyone's minds are open, where there are no societal pressures and they can be exactly who they want to be. The digital nature and aesthetics ensures this consumer group is truly global.
[Image: Sif Jacobs earrings, IJL Exhibitor]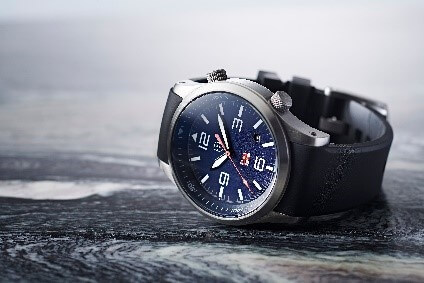 The Disruptive Man aesthetic looks pure, authentic and unique – this truly modern man will be who they want to be, whether that falls within hyper- femininity or hyper-masculinity on the apparel and accessories spectrum. Fashion is no longer about gender blurring, but a completely new form of masculine dressing. Always a couple of steps ahead of brands, they are disrupting the retail
industry entirely. They are open-minded, throwing out the old boy code where vulnerability is frowned upon and men are seen as unemotional beings.
These mobile-first consumers are living their lives through digital means, which results in information being so easily attained. Minimal, clean yet solid silhouettes, sporty styles and more urban jewellery finish their look perfectly.
[Image: Elliot Brown RNLI watch]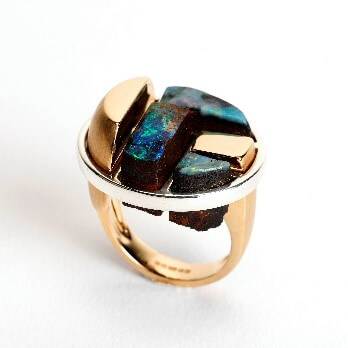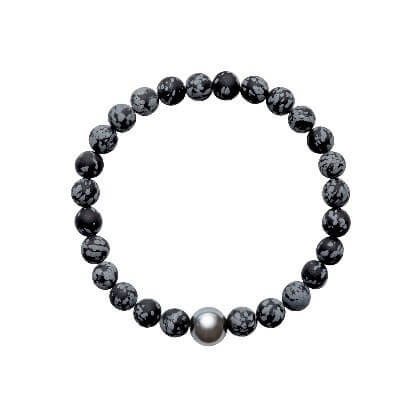 The Men on the front of this theme are self- educating, fully clued up on what they want when it comes to styles of the moment. As they dive deep into the self-exploratory phase connecting with universe, cosmos and nocturnal elements, jewellery becomes the extension of their personal development process. A new approach that blurs the lines between cultures and countries results in an aesthetic that feels personal with a heightened expression of individuality. Gemstones like opals, lapis lazuli and larvikite translate their visions and thoughts into statement making jewels. Covetable items are worth the wait: value is not only communicated in price but also time. A meditative attitude is embraced, showing a new, more reflexive and conscious man.
[Image: ORA Pearls, ARO Men's Collection; Lingjun Sun, opal ring, Bright Young Gems, 2019]
As the founder of The Futurist Ltd, Paola de Luca specialises in providing luxury brands with creative intelligence that offers an authentic sense of direction and inspiration. Her incredible career includes prominent positions at Fendi Jewellery and Watches, consultancy work at Harry Winston and Swarovski, and the moniker of co-founder of TRENDVISION Jewellery + Forecasting - a preeminent name in the field. Here, Paola delves into the six key trends that will shape SS/20 for jewellery retailers, brands and designers, exclusively for IJL.
{{'2019-08-31T14:44:04.2032268+00:00' | utcToLocalDate }}