Imogen Belfield: Sculpting Statement Beauty
Imogen Belfield: Creating Rockesque Jewellery Sculptures
1 min {{readingTime}} mins
Imogen Belfield's unique jewellery sculptures range from cascading golden nugget pendants to statement "rockesque" rings. Her textural and organic designs are instantly recognisable and one‐of-a-kind as we bumped into her at London Fashion Week.
Tipped by Vogue as one to watch, Belfield was also named by Vogue Italia as one if its "Vogue Talents".
Since breaking into the world of fashion and jewellery in 2010, Belfield's covetable pieces have won the attention from a plethora of celebrities, including, Georgia May Jagger, Uma Thurman, Naomi Campbell, Cindy Crawford, Nicole Scherzinger and Rita Ora.
Belfield's jewellery was also specially chosen for Cameron Diaz to wear in the Ridley Scott movie 'The Counsellor'. Imogen Belfield's collections have been snapped up by stockists worldwide, including the United Arab Emirates, Italy, Bulgaria, Prague, China, Canada, USA and UK, by such renowned stores such as Reinhold Jewelers, Galeries Lafayette, Harrods, Harvey Nichols and Luisa Via Roma. With her 'rockesque' jewels gracing the covers of Harper's Bazaar, as well as features with Vogue and Elle to name a few.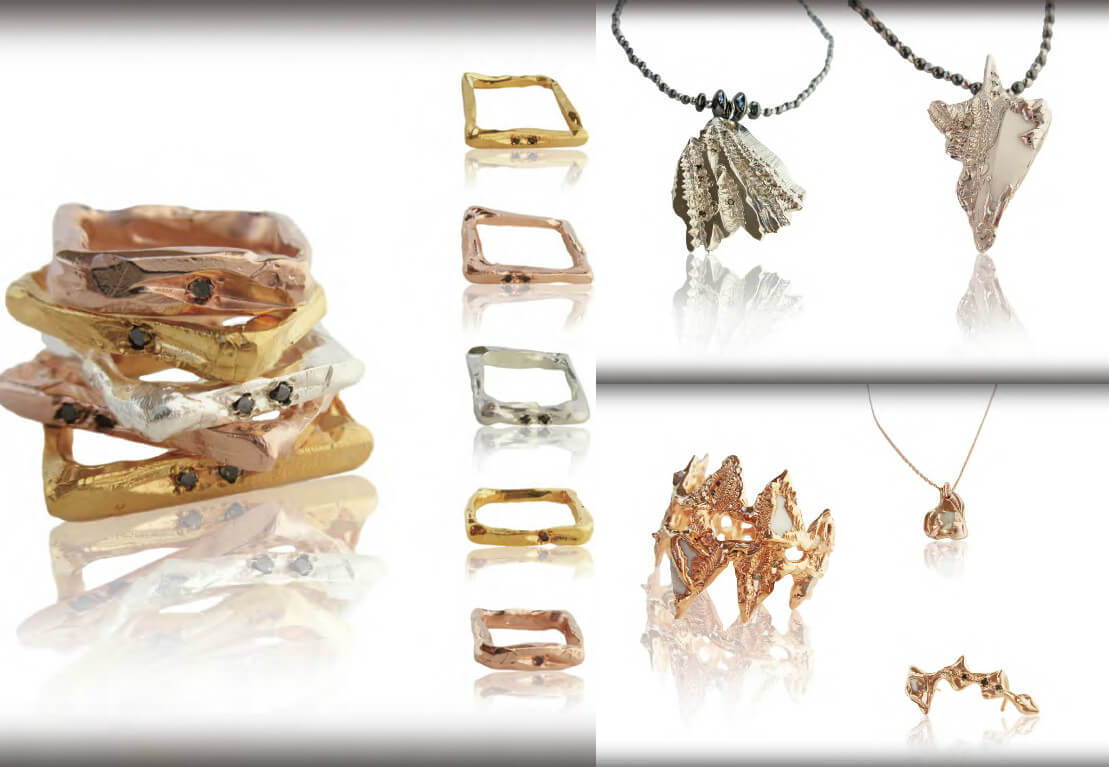 As a jewellery graduate from the Sir John Cass Faculty of Art and Design in London, she honed her craft whilst completing an internship with renowned jeweller Shaun Leane during which she was given the opportunity to help with exciting projects, such as catwalk pieces for collaborations with Alexander McQueen as well as with Daphne Guinness.
Over the years, Imogen Belfield has received many accolades including being named Designer Business of the Year by the UKFT in 2015. Imogen was shortlisted in 2014 and 2015 as a Finalist for Jewellery Designer of the Year by UK Watch & Jewellery Awards. The Professional Jeweller HOT 100 also named Imogen as the jewellery industry's 'Trendsetter' in 2014. In September 2012, Imogen was announced by Professional Jeweller as a NEXGEM and was in the list of Hot 100 jewellers in the UK and Internationally. Imogen Belfield won New Designer of the Year One Year On in 2010 and Bright Young Gem in 2011 at International Jewellery London, as selected by Hilary Alexander and Vivienne Becker, and in 2012 went onto win the Kick Start and Style Sight Trend award.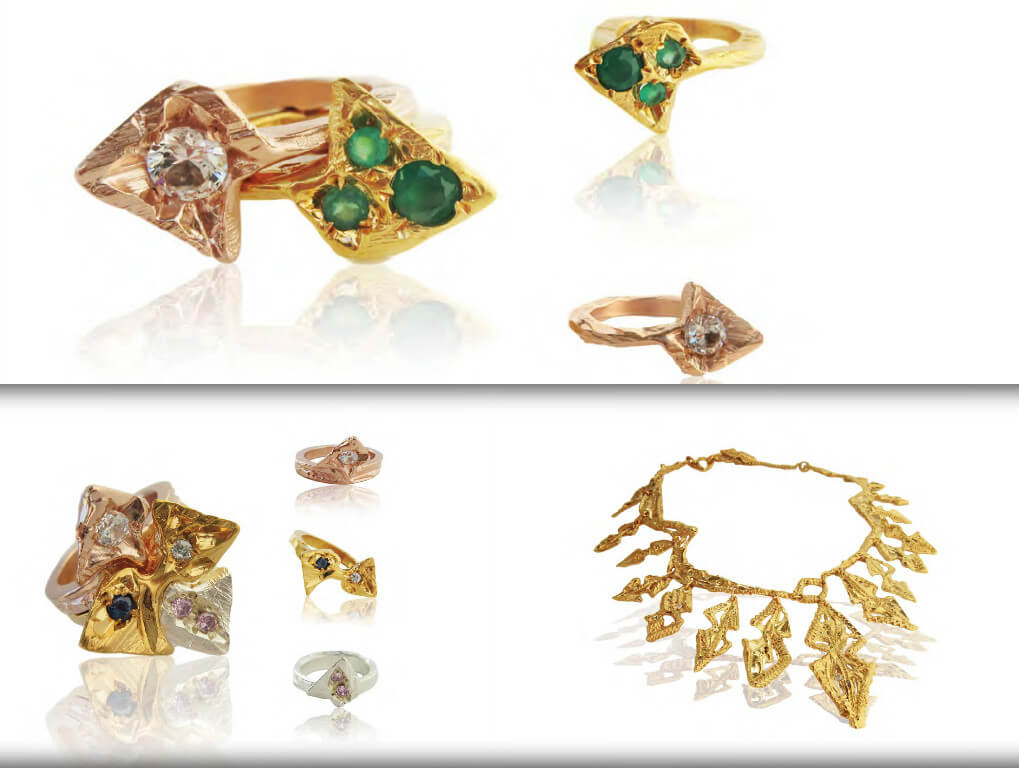 As a Rock Vault graduate, the British Fashion Council's fine jewellery initiative curated by Stephen Webster MBE announced in November 2015, a collaboration between the Rock Vault designers and Hearts On Fire. Belfield was commissioned to create unique pieces of jewellery using Hearts On Fire's world - renowned diamonds. She made use of her interest in the natural and architectural by interpreting the diamonds with a punk twist, embedding them in triangular shapes. Worldclass Chinese jewellers Chow Tai Fook, owners of Hearts On Fire, invited the Rock Vault designers and Stephen Webster MBE to visit China to launch the collaboration in Hong Kong and Shanghai.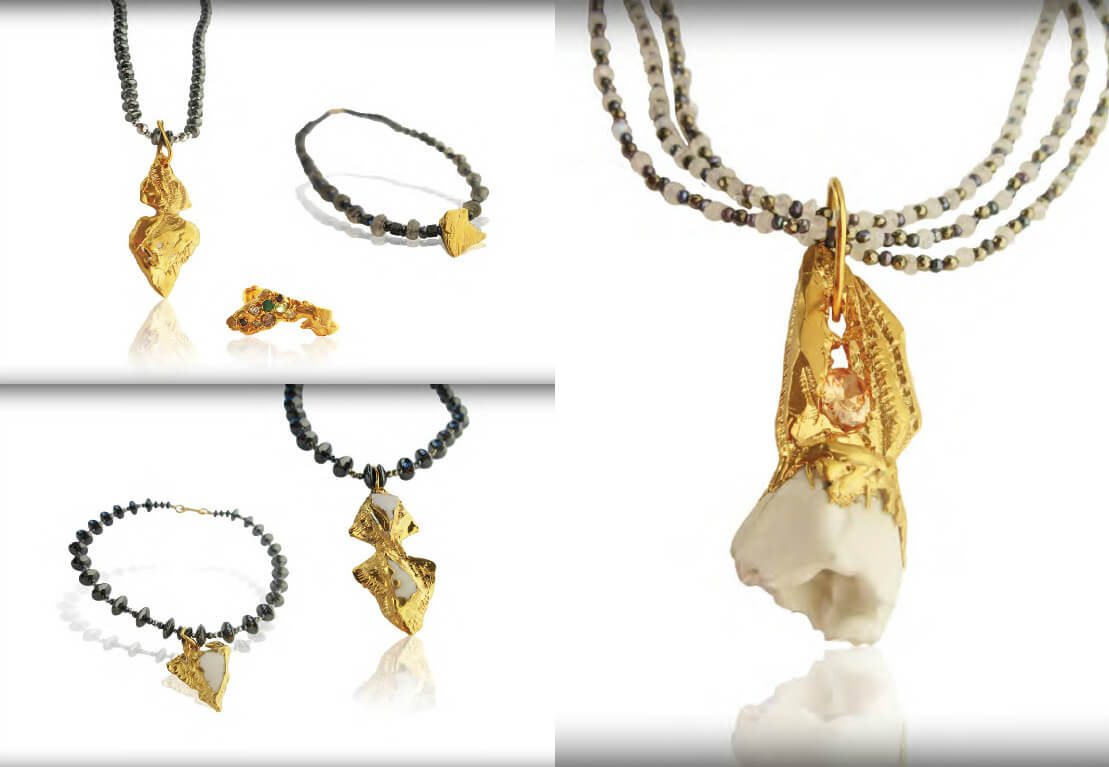 Imogen Belfield showcased for the fourth consecutive year at the luxury jewellery trade show, COUTURE in Las Vegas. Winning 'Best in Gold' at the COUTURE 2016 Design Awards, the Oscars of the jewellery world, with her show stopping 'Amazonian' gold and diamond necklace.
{{'2016-10-01T11:55:00.0000000Z' | utcToLocalDate }}