Home Secretary Supports Home Grown Talent
Home Secretary Supports Home Grown Talent
1 min {{readingTime}} mins
"I never imagined that I'd meet the Home Secretary, or that her first words to me would be, "So you're the jewellery teacher that inspired all of these makers…"."
Amber Rudd was referring to the shop she'd just opened called The Peer Collection, the vision of Sue Jones, a character as indomitable as the tide and the freshly renovated Hasting's Pier makes the perfect location for her venture.
The Peer Collection is a lovely play on words coming from the element that Sue started as a jewellery student of mine, and through the class, gained the skills to make jewellery, but also a group of peers, who having become steadfast friends, collectively make jewellery together. Quite wonderfully, the Peer Collection is an assembly of seaside themed jewellery, put together by a selection of likeminded jewellers, while supporting each other as Peers with jewellery making sessions having the quality of intense focus groups.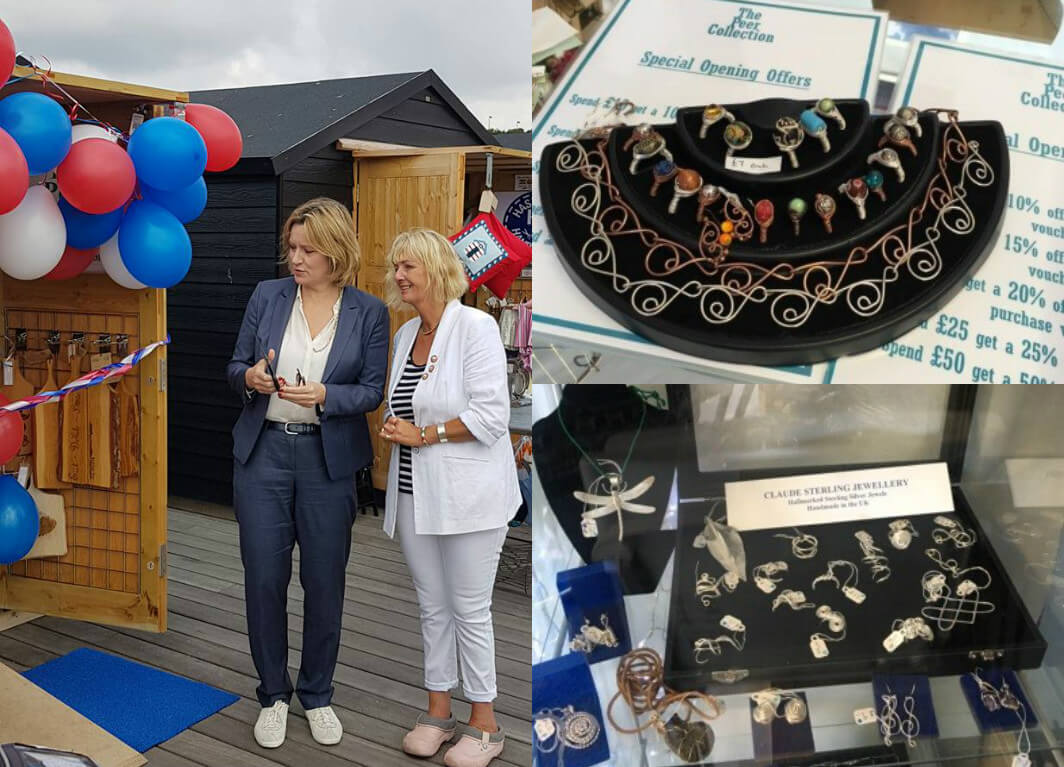 She feels both proud and humbled to have another four students set up businesses as a result of the tutoring and mentorship that she has offered and is privileged to be invited to be a part of this consortium.
After the grand opening on the Pier, Amber Rudd made her way to the opening of Hastings town carnival, where members of the Peer Collection were showcasing the designs of Sue Jones, Claude Wilkes, Steve Preston, Michael Durrant and myself, Vicky Tawamana. After discussing the Collection and how we met through the classes, the Home Secretary bought a piece of jewellery and insisted on posing for a picture with us, saying, "I must tweet this".
Get connected...
Twitter: @AmberRudd­_MP
Facebook: The Peer Collection
{{'2016-09-22T16:01:08.1630000Z' | utcToLocalDate }}