London Jewellery School re-brand in their Tenth Year
Hatton Garden's London Jewellery School Celebrates its Tenth Year
1 min {{readingTime}} mins
Since opening its doors in 2009, London Jewellery School has been host to an estimated 37,283 students. Founded by jewellery entrepreneur, Jessica Rose, the school was designed to make the art of jewellery-making accessible to everyone.
From such humble beginnings, the school has since grown in strength and size, offering courses 7 days a week in a full range of topics including traditional silver work, stone setting, wax carving, and modern techniques like resin, perspex, and business practices for jewellers - and all in the very apt setting of London's jewellery hub, Hatton Garden.
'I am delighted and grateful that we have made it to the ten year mark, the best part of my time at LJS has been watching the students grow and develop their own businesses after training at the school. There is no greater joy than passing on the love of jewellery making & building a passion business to others' - Jessica Rose, Founder.
Since opening London Jewellery School, Jessica has become a high-profile figure in the industry. Alongside founding the school, she has also authored a jewellery book, met the Prime Minister and been an industry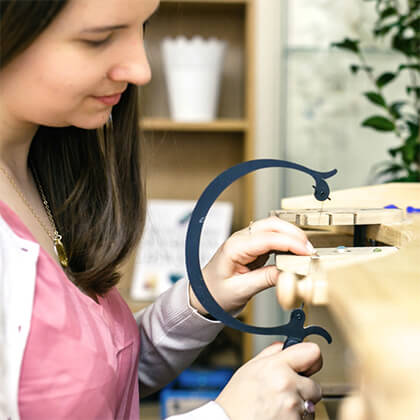 spokesperson on television. She has also gone on to win a Natwest Women in Business award.
The key to any longstanding business is keeping up with current trends, technological developments and industry movements. As such, this year London Jewellery School have undergone a full re-brand, had a complete website overhaul, and launched a new and improved Diploma Programme.
Going forward, the School continues their focus on keeping standards high and costs low; and continuing to grow, thrive and contribute to the jewellery community.
To celebrate this milestone, Benchpeg have collated a few statistics of the people, places and things that have contributed to ten years of excellence.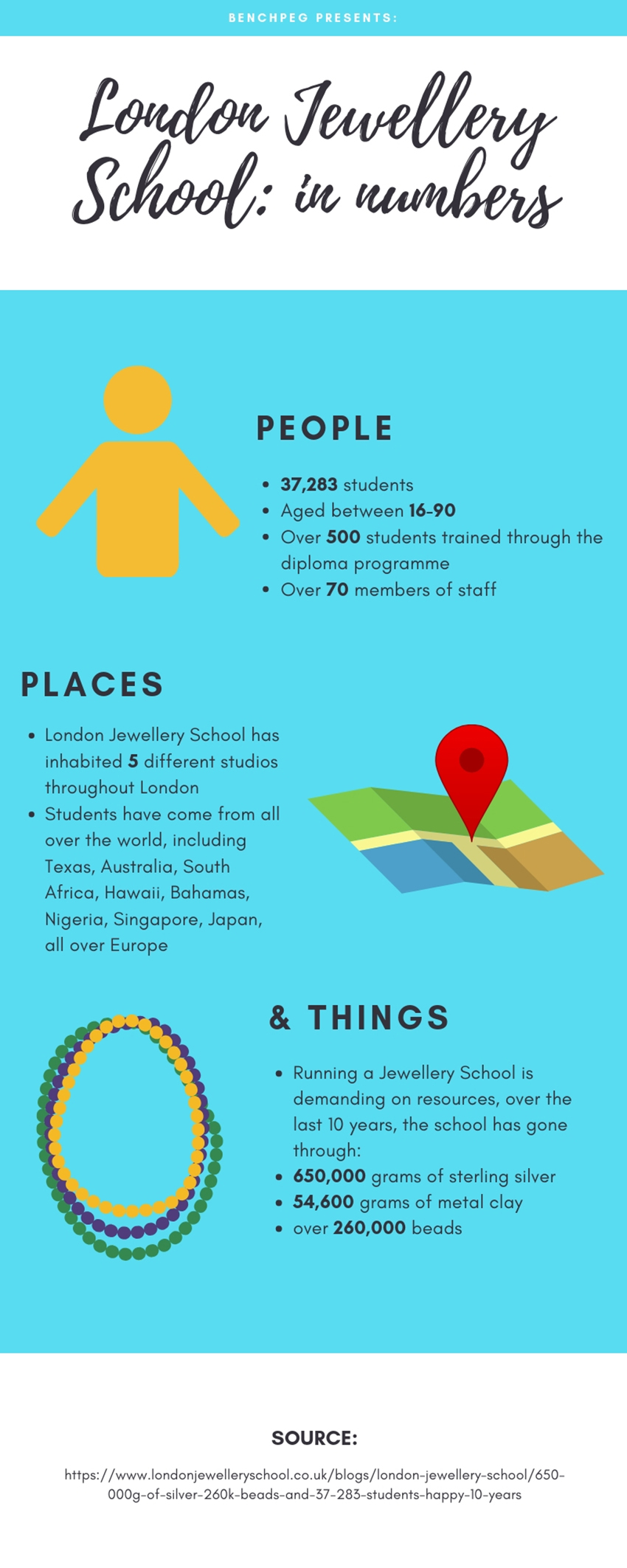 For more information, visit:
{{'2019-05-03T07:00:00.0000000Z' | utcToLocalDate }}