Hatton Garden BID Launches Its New Christmas Gift Guide
Hatton Garden BID Debuts Glittering Gift Guide
1 min {{readingTime}} mins
London's historical jewellery quarter, Hatton Garden BID presents precious pieces from independent boutiques with the area's first-ever Christmas Gift Guide launch.
This highly anticipated Gift Guide showcases an array of precious designs, bespoke pieces and luxury watches from more than 20 jewellery retailers and designers based in the area.
Created to promote Hatton Garden and its fine jewellery offer this Christmas, the Glittering Hatton Garden Gift Guide features over 50 pieces including engagement rings, luxury watches and vintage treasures.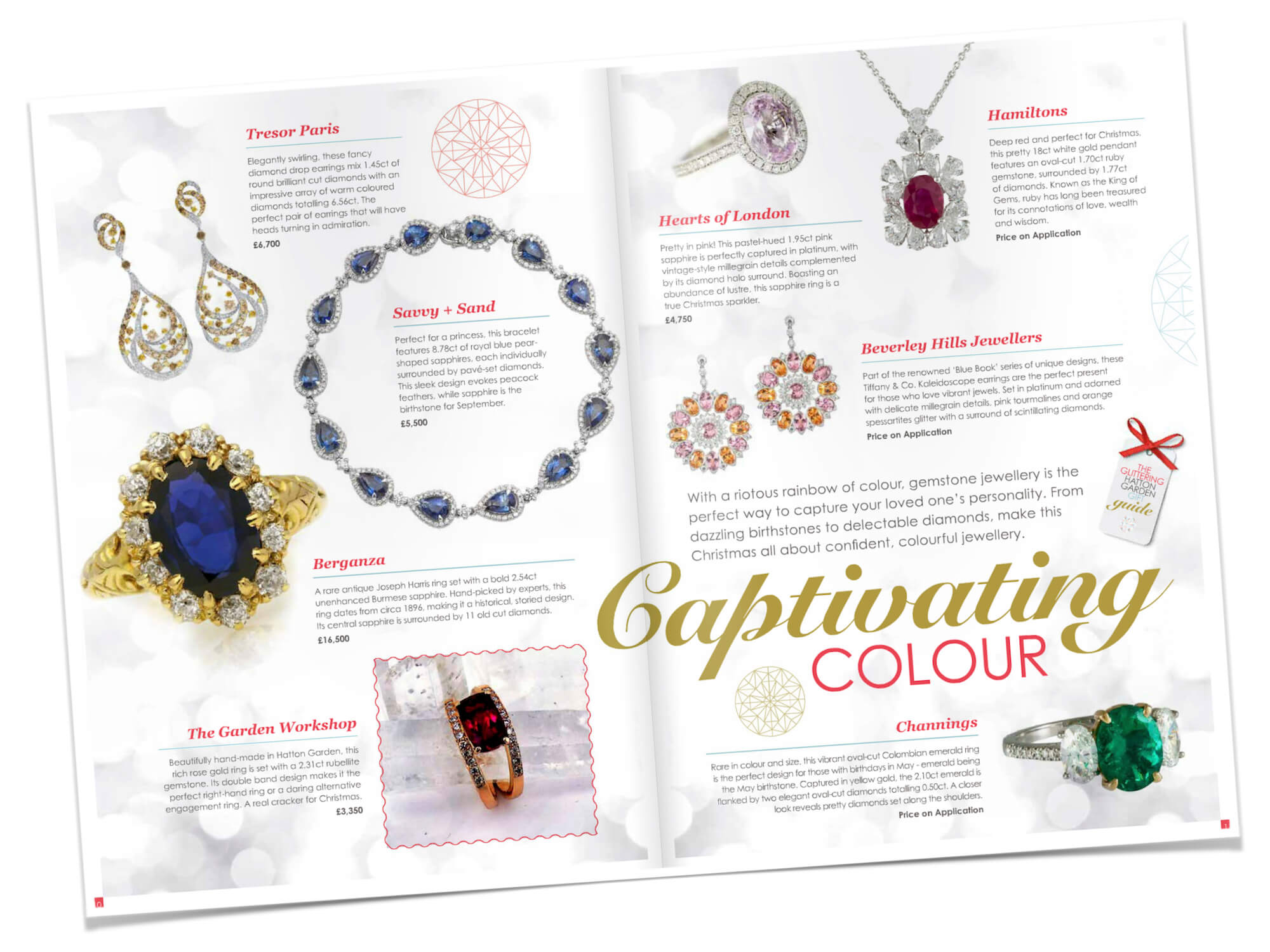 The Gift Guide has launched online via the Hatton-Garden.london website as a digital publication that can be viewed with the click of a mouse. Detailed information about the pieces featured is complemented by a business directory with website links for each business included in the Guide.

To further support London's historical jewellery quarter, the Gift Guide has been distributed to the UK media to both promote jewellery and watches from Hatton Garden and place Hatton Garden firmly on the map as a destination for jewellery and diamonds.
Among the items featured in the guide are gemstone earrings, engagement rings, luxury watches and vintage treasures from businesses including Heming, Beverley Hills Group, Ivan Dvorak, Holts Gems, Savvy + Sand, Hearts of London and London Rocks.
Speaking of the launch of the Gift Guide, Hatton Garden BID Chairman Gary Williams said: "The BID is thrilled to launch the first ever Glittering Hatton Garden Gift Guide - the area's first seasonal guide dedicated to jewellery. As a consumer-facing project, this online guide supports and promotes jewellers from the area, showcasing their beautiful fine jewellery and bespoke designs to encourage footfall and sales this Christmas. The BID anticipates launching similar projects in 2017 to further enhance and promote the profile of Hatton Garden locally, nationally and internationally."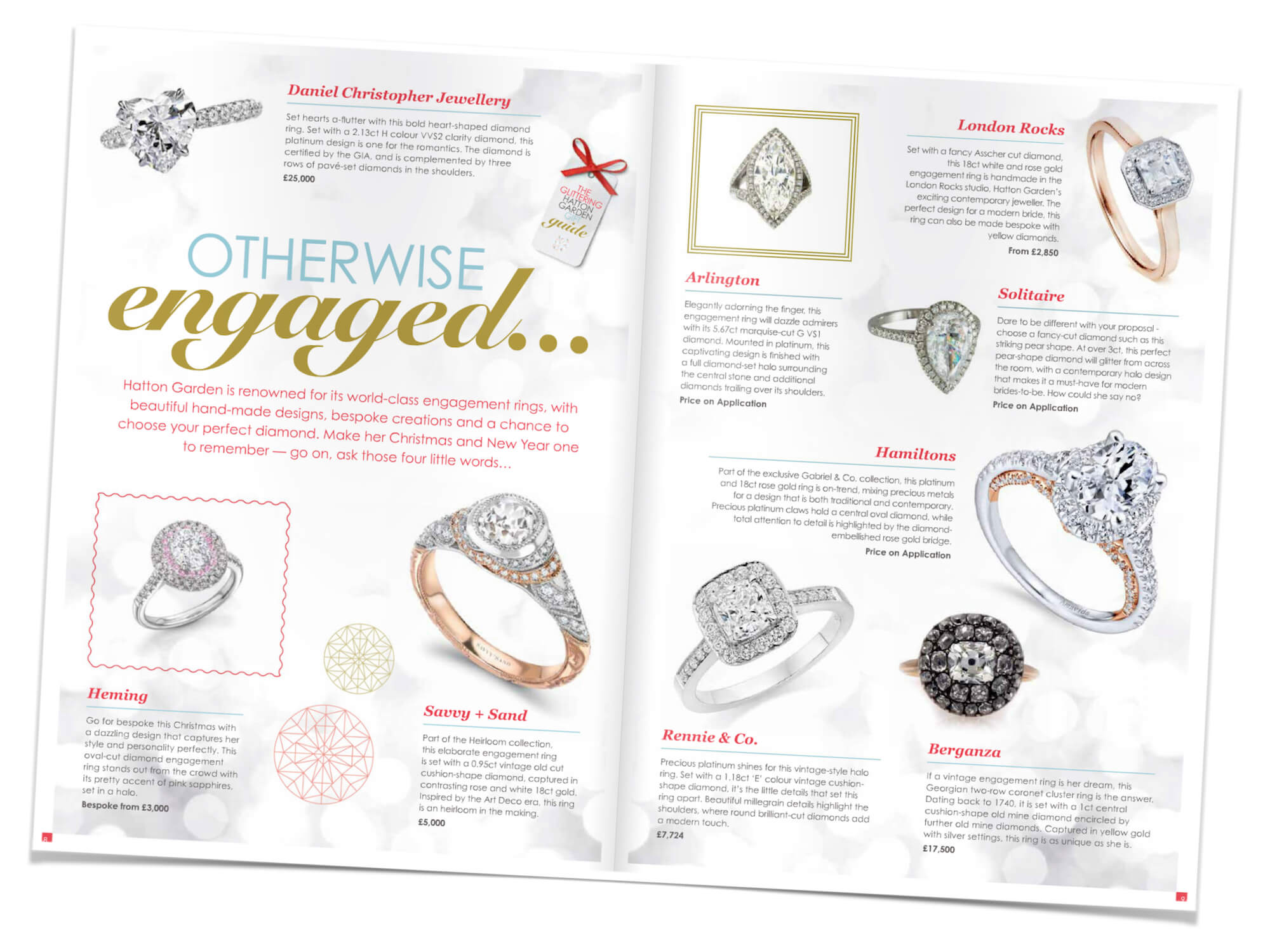 The businesses of Hatton Garden voted overwhelmingly in favour of establishing a Business Improvement District (BID) in the summer of 2016, with plans to deliver ambitious improvements across the Hatton Garden area in the coming years.

The BID went 'live' in October, and will work to grow Hatton Garden as a world-renowned business and visitor destination. The BID team is working with partners and local stakeholders to enhance the area's iconic status as London's famous jewellery quarter and develop the experience of working, living, doing business and visiting the area.
To find out more & to view the gift guide, please click here
{{'2016-11-20T09:05:00.0000000Z' | utcToLocalDate }}