Harriet Kelsall opens Primrose Hill boutique
Harriet Kelsall Bespoke Jewellery opens in Primrose Hill, London
1 min {{readingTime}} mins
Harriet Kelsall Bespoke Jewellery, one of the UK's leading bespoke jewellery companies, has opened a new studio and shop on Regent's Park Road, Primrose Hill. The location offers a unique lifestyle destination that will provide customers with the opportunity to discover bespoke jewellery within a cutting edge retail space and working design studio.
Recognised as an industry leading company, Harriet Kelsall Bespoke Jewellery has won over twenty UK and international awards for design, business, ethics and innovation and in 2016 was named Bridal Jewellery Retailer of the Year at the UK Jewellery Awards.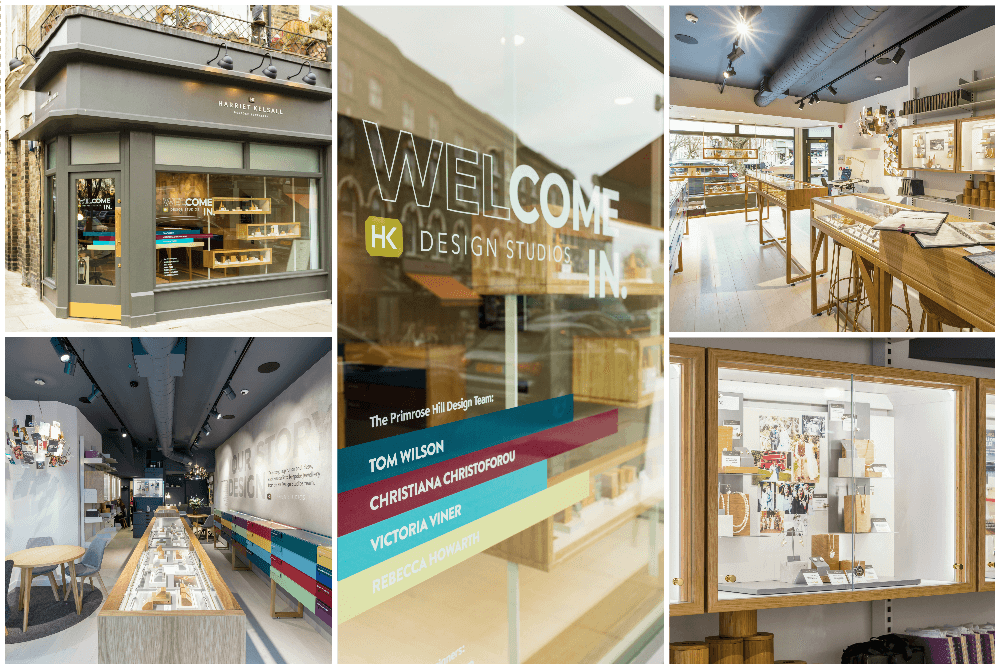 Just moments away from the green open spaces of Regent's Park and Primrose Hill, the London studio takes cues from a cosmopolitan environment and merges industrial with contemporary design. Conceptualised by Lumsden Design, the space has a relaxed urban feel which is balanced with sophisticated finishes and high end bespoke fixtures to create a polished look. This is the company's third location and is in keeping with the brand's signature interior style, with a backdrop of mixed textures such as natural wood and exposed concrete providing a canvas to showcase the award winning work of the company's talented designers. Harriet Kelsall Bespoke Jewellery is known for its pioneering expertise in the field of bespoke jewellery design and as such the studio emphasis is on the inviting consultation areas whereby qualified jewellery designers offer a "clean sheet" bespoke design service. Led by Senior Designer Tom Wilson, the Primrose Hill design team includes Christiana Christoforou and Victoria Viner, supported by Studio Coordinator Karen Brown.
For Founder and Chairman Harriet Kelsall, the decision to expand into Primrose Hill came naturally, "Opening our first London studio feels like coming home for me. I lived in London for many years and used to live in Primrose Hill when I first met my husband and just love the place and the community there. I think it is a place for specialists and experts and also is a lovely romantic destination with great restaurants, cafes and boutiques."
Founded in 1998, Harriet Kelsall Bespoke Jewellery is headquartered in an award-winning refurbished Tudor barn in the North Hertfordshire village of Halls Green, incorporating a design studio, coffee shop, workshop and showroom. In addition, a retail showroom and design studio can be found in Green Street, central Cambridge. The addition of a London studio and shop is not only exciting for the company but the expansion has been extremely well received by their many London based customers.
Harriet Kelsall Bepsoke Jewellery will celebrate an official grand opening of its Primrose Hill Studio and Shop on Thursday 1st March from 2pm-8pm. The Primrose Hill Studio & Shop will be open seven days a week with the option to schedule a consultation with one of the company's designers.
{{'2018-02-17T00:35:23.4382920+00:00' | utcToLocalDate }}