Glasgow School of Art Graduates 2021
GSA Silversmithing and Jewellery students unveil lockdown collections
1 min {{readingTime}} mins
Final year Silversmithing & Jewellery graduating students at The Glasgow School of Art have unveiled collections conceived and made during lockdown in Graduate Showcase 2021. They are among over 500 graduating students from the acclaimed art school to be showing work on the specially-designed digital platform.
For many of the young designers the time of isolation and their lockdown locations have created the starting point for the creative process, with re-engagement with nature emerging as a major theme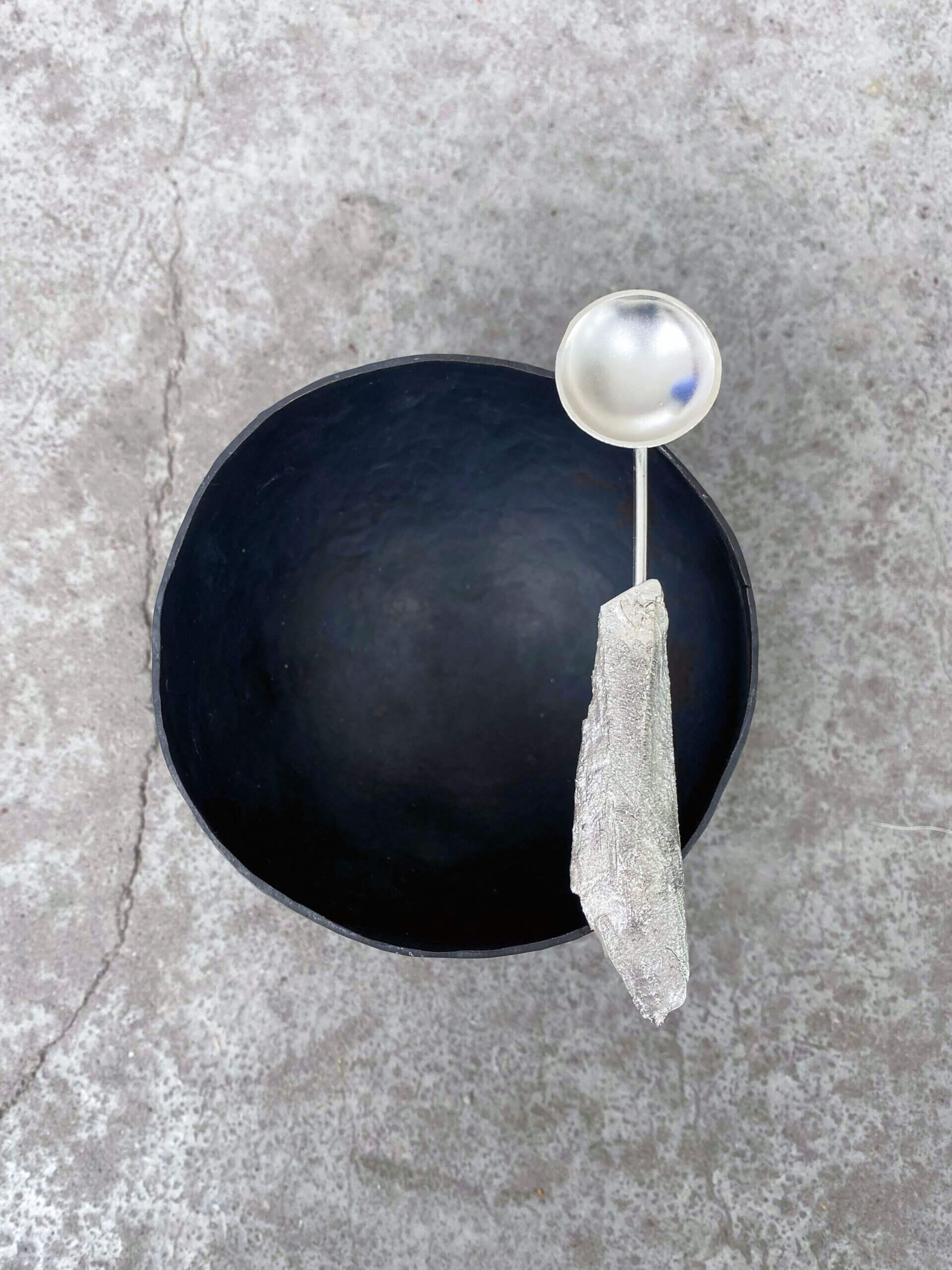 Ellen Kynoch's Intangible Mass explores themes of isolation, emotional decay, and the fragility of our minds during a long period of quarantine, whilst for Rui Liu the enforced lockdown due to the pandemic and being socially remote from friends and family were the starting point for her A Dreamer collection -dream states became powerful signifiers of longing and imagining.
Caius Bearder (Bronze Medal winner in Silversmith of Year award at the 2021 Goldsmiths' Craft and Design Awards 2021) offers designs influenced by the natural forms and man-made insertions on Guernsey's coastline. Brigita Bivainyte's wheat and rye designs in the Metamorphozis of Grain collection reflect traditions of her native
Lithuania and Yang Miao mines the cultural importance of blossom in Chinese visual and material culture in her collection The plum blossom shadow season.
Alexis Mitchell-Taylor's work is informed by the study of natural underwater structures and creatures, whilst Cara Smith's Kinetic Nature takes biomimicry,( innovation inspired by nature), as the focus for her the body of work.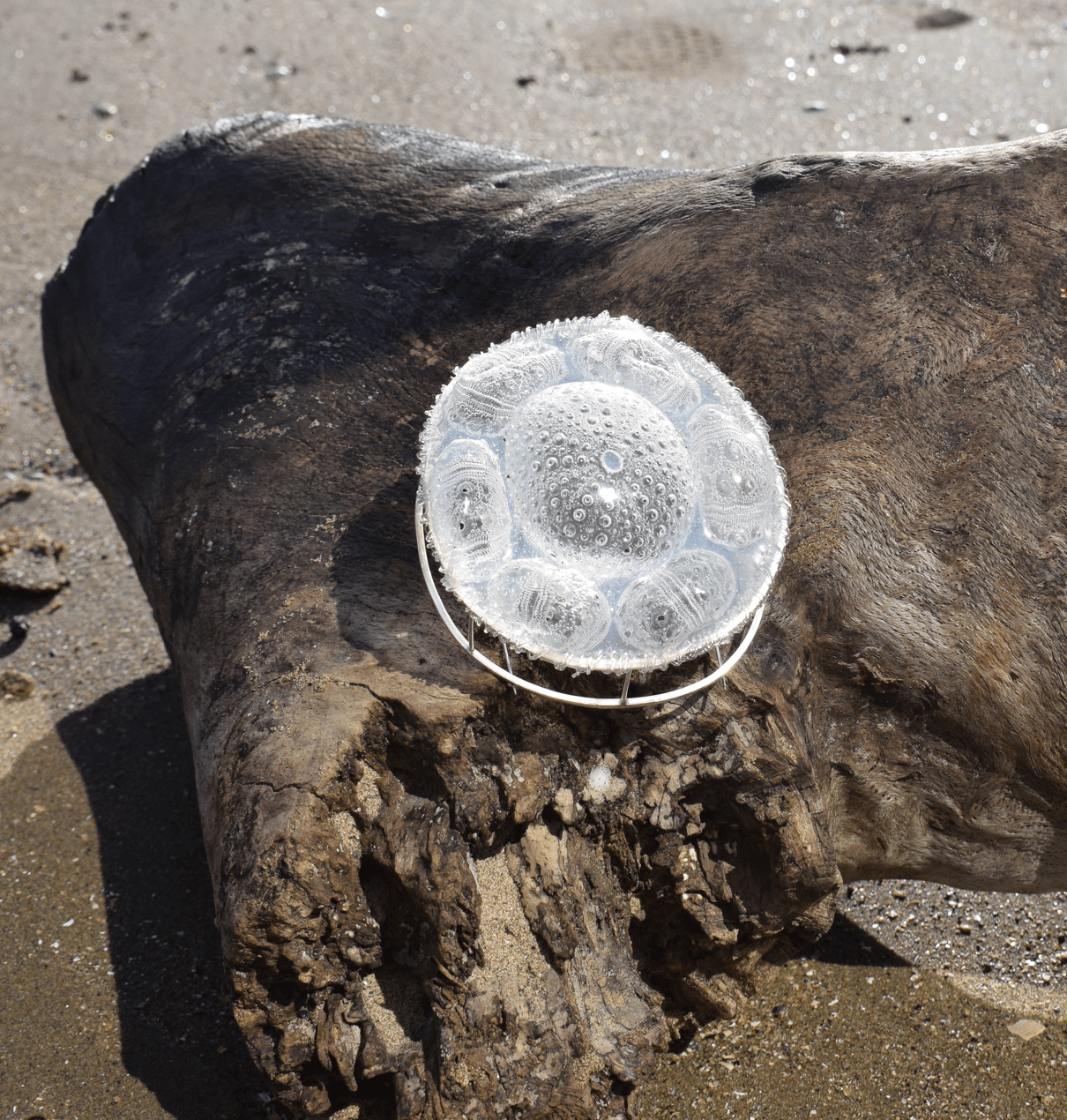 Winner of the Silversmith of Year award at both the 2020 and 2021 Goldsmiths' Craft and Design Awards, Scott Smith offers hand-held objects that sit comfortably both on the dining table and in the wild Scottish landscapes that shaped their designs and Iona's Turner's The Seaweed Gatherer sees the designer literally used knotted wrack seaweed in her pieces.
"This academic year has been like no other in living memory. With the outbreak and continued spread of the Coronavirus, everything shifted into a digital space, with staff and students working from homes and student accommodation, scattered throughout the world, but connected via the internet," says Anna Gordon, Head of Silversmithing & Jewellery at the GSA. "Our students have shown great determination, continuing to explore and create work through innovation, imagination and tenacity."

"Our students have created an exceptional body of work which has been unveiled to a global audience on our Graduate Showcase 2021" says Professor Penny Macbeth, Director of The Glasgow School of Art. "The Showcase illustrates powerfully the imagination and inventiveness for which GSA students are renowned and enables people to see how different disciplines are approaching the shared concerns of today's creative thinkers"
The designs by Silversmithing & Jewellery graduating students can be seen and purchased at:
Image credits:
Iona Turner -The Seaweed Gatherer
Brigita Bivainyte - Metamorphozis of Grain
Scott Smith - Boorachie
Alexis Mitchell-Taylor - Aequor
{{'2021-06-13T11:14:56.4047667+00:00' | utcToLocalDate }}