Goldsmiths' Fair show at Collect
Goldsmiths' Fair shows at international craft event Collect
1 min {{readingTime}} mins
The Goldsmiths' Company took their flagship event, the Goldsmiths' Fair, to the international craft event hosted by the Crafts Council, Collect, which enjoyed an international representation of craft galleries, boutiques and high end craft organisations, opening up craft to new audiences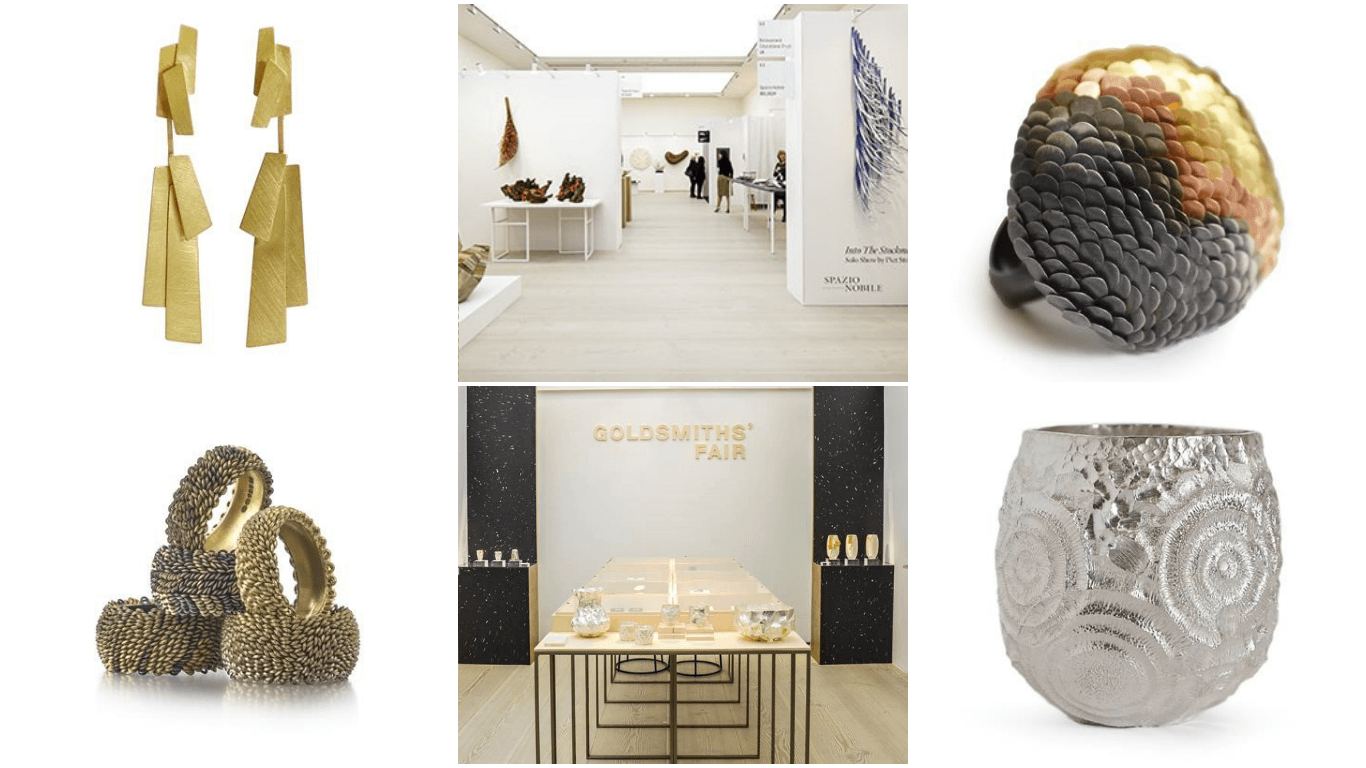 .Collect marketed as 'The International Art Fair for Contemporary Objects' was held at Saatchi Gallery in exclusive Chelsea, London over the last few days.
The Goldsmiths' Company's flagship event, under the control of Director David Mills, brouth the Fai to the event for the first time, and featured a selection of makers from the 2017 show, which included Emmeline Hastings, Yusuke Yamamoto, Elizabeth Jane Campbell, Daphne Krinos and Catherine Martin.
One of the selected makers, Juliette Bigley, was also named Winning Artist of the Collect Open Award, which celebrates the very best of contemporary craft with categories for outstanding displays and works at the fair. Bigley bagged the award for her work, 'TABLE', which is her largest piece to date, a stylised interpretation of a table at the completion of a meal.
Other notable organisations at Collect among the list of 40 exhibitors included Bishopsland, Gallery S O, Joanna Bird, Craft Scotland, Ruthin Craft Centre and Katie Jones.
{{'2018-02-21T17:00:52.0750000Z' | utcToLocalDate }}