Meet the Four Bright Young Gems Sparkling at IJL 2019
Four Accomplished Bright Young Gems Assemble at IJL 2019
1 min {{readingTime}} mins
International Jewellery London 2019 is set to illuminate four new Bright Young Gems, shining a light on exciting and emerging talent in the jewellery industry. All four of the winners this year hail from the prestigious Central Saint Martins.
Selected by industry judges Nyasha Pitt; Charlie Miller; Katerina Perez; Danny Hall and Bobby White, the four winning designers will be exhibiting at IJL in just a couple of days, all having freshly attended a bespoke mentoring workshop last month, designed to help the winners maximise their IJL experience,
This year, 'Gem' is the operative word for at least two of the winners. Lingjun Sun is an expert cutter and opal specialising gemologist, and Isla Gilham has made a name for herself this year with her unique hand-carved gems.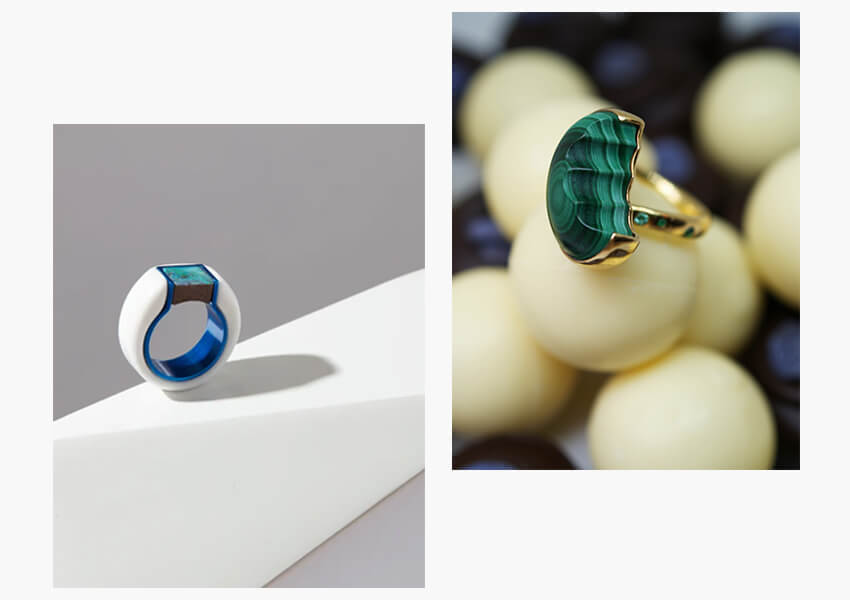 Both Gilham and Sun have developed a unique relationship with gemstones, devising their own unique ways of manipulating them to add their own bespoke touch.
Gilham's stones are hand-selected and carved, featuring an unmistakable bite-mark.
Gilham says: "I feel very lucky and excited to have been selected as a Bright Young Gem. It's a fantastic opportunity to showcase my work and it's a real privilege to have been recognised by the panel of judges. I can't wait for IJL in September, I'm really looking forward to receiving industry feedback on my work."
Lingjun Sun, having worked for 10 years as an Opal cutter in Australia, has recently completed his two-year MA Jewellery Design project in Central Saint Martins. His understanding of Opals supplies the material richness to the 'Crosscut Cabouchon' collection. His inside knowledge reshapes the value of the parent rock in which most boulder opals are found, the opal itself forming a liquid skin across the surface of the rugged bespoke ironstone cuts he has devised.
Sun says: "I am very honoured and proud to be selected by Bright Young Gems at IJL, and I would love to use this great opportunity to promote the project from my MA study and ethical, sustainable jewellery. IJL has been supporting and promoting creativities in the jewellery industry by offering valuable opportunities to designers and jewellers to showcase their work."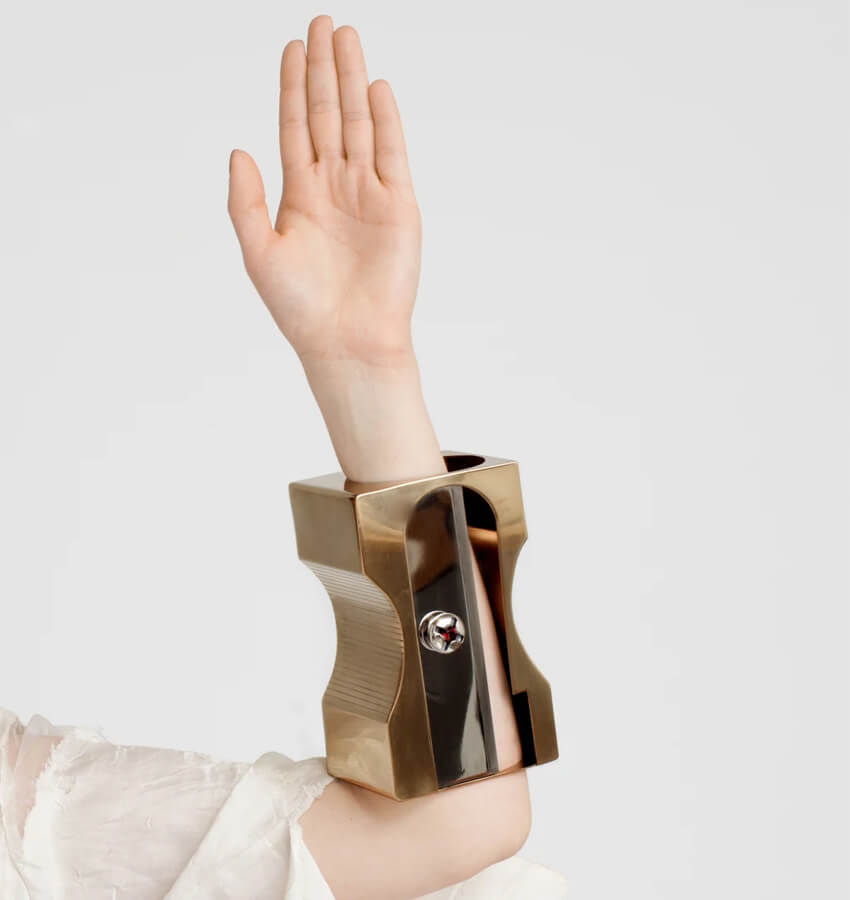 We had the opportunity to get acquainted with the third Bright Young Gem's work at a Central Saint Martins Award evening earlier this year. Her collection 'How Valuable are You?' is equal parts comedic and pensive. Evaluating how everyday objects are used to measure our value- both in terms of inward self-worth and percieved worth by others, the collection explores modern day tensions around data-profiling.
Tseng says: "I am incredibly honoured to have been selected as a Bright Young Gem and to have my first commercial display at IJL! I am excited to share my creativity and humour through my jewellery and to showcase to such an influential audience!"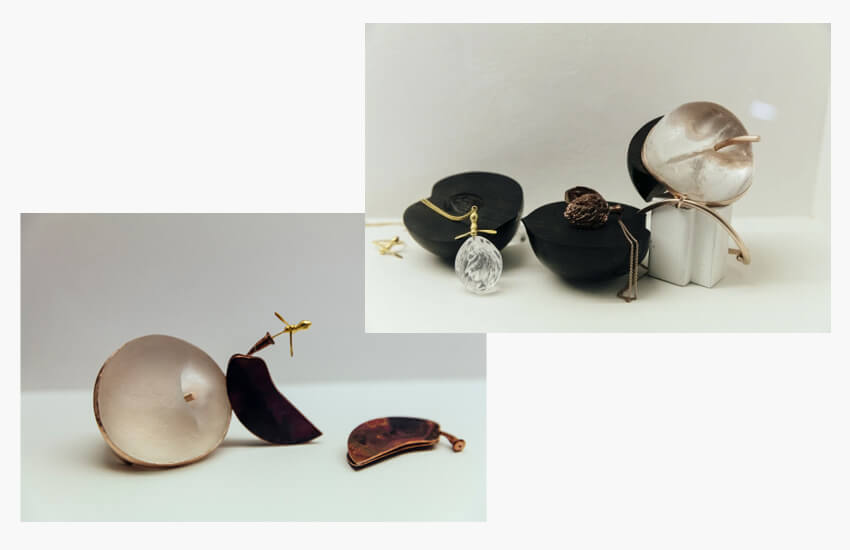 IJL's Bright Young Gem's will not be Eloise Kramer's first industry award. Already able to boast recognition from leading British jewellers Solange Azagury- Partridge and Theo Fennell, alongside awards and support from The Worshipful Company of Tin Platers, Eloise is known for creating contemporary jewellery that is respectful of heritage and craftsmanship.
Kramer says: "Being selected as one of the Bright Young Gems for 2019 is a huge honour. For my work to be recognised by industry professionals at this early stage is extremely exciting. It can be difficult as a new graduate to find your place in the industry, International Jewellery London provides me with a fantastic opportunity to showcase my work to the industry which I hope will lead to the next opportunity and help to determine the next step in my career."
Although Central Saint Martin's allumni have taken the top spots, this year the calibre of the entrants was so high, there were also four highly commended entrants; Chih Ning Li (Birmgham University), Naomi Scott (Glasgow School of Art), Caroline Wellesley (Sir John Cass School of Architecture, Art and Design – East London) and Sarah Christian (Hereford College of Arts). The four highly commended entrants will all receive free entry to IJL and be invited to networking opportunities within the show.
{{'2019-08-29T15:55:11.1714017+00:00' | utcToLocalDate }}