Fei Liu Fine Jewellery:
New Bridal Collection
Fei Liu Fine Jewellery Launch New Bridal Collection
1 min {{readingTime}} mins
Displayed in a luxurious black wooden box, against the hues of wine, the

Fei

Liu Fine Jewellery bridal rings glisten. Couples can cherish the new chapter with the men's and ladies edition of the award-winning designer rings.
Best known for their signature Cascade Collection, the Designer of the Year 2016 has translated the flowy floral lines through to their bridal rings. The exclusivity of the bridal collection has been limited to the carefully chosen top ten retailers. The bestselling collections will be available in a variety of precious metals for that perfect ring.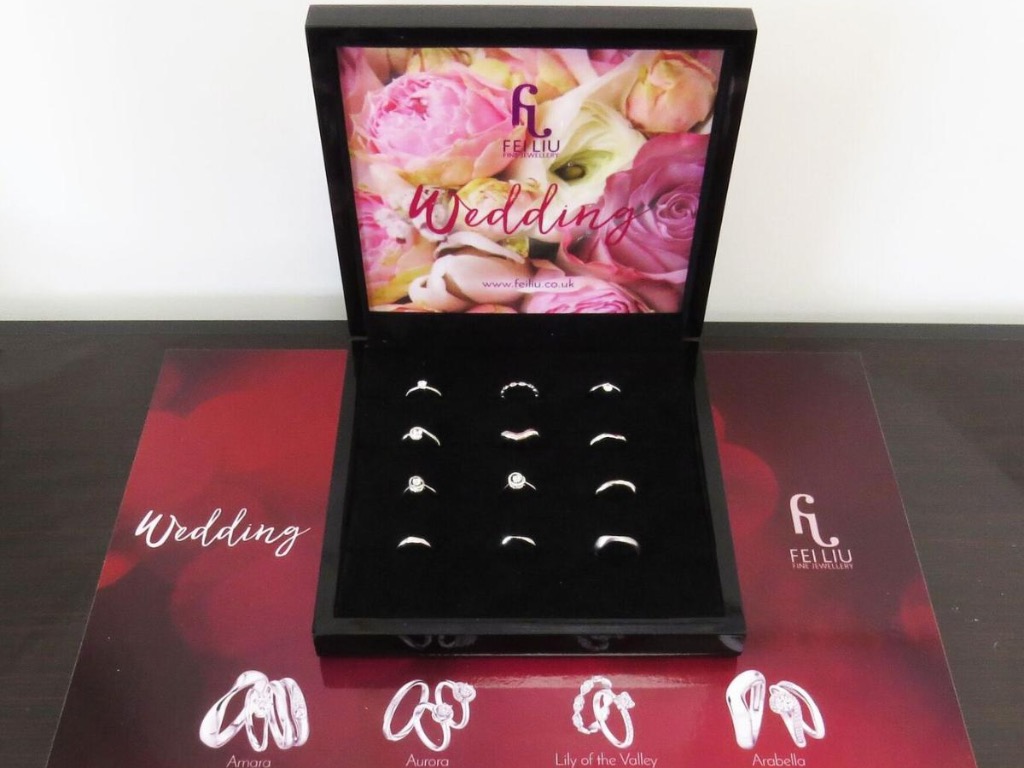 Each collection's design is distinctively unique to create a more personal harmony for couples, who can tie the knot with popular ranges: Amara Collection, Aurora Collection, Arabella Collection, and the Lily of the Valley Collection.
Amara
With gentle sweeping curves, the Amara wedding collection is inspired by the subtle and eternal flow of the ocean. Each smooth and intricate form of this collection allow for the rings to fit in harmony with one another when worn together. Amara denotes unfading and eternal. A modest form accented with a pavé of diamonds and a solitaire ring. Ideal for both him and her.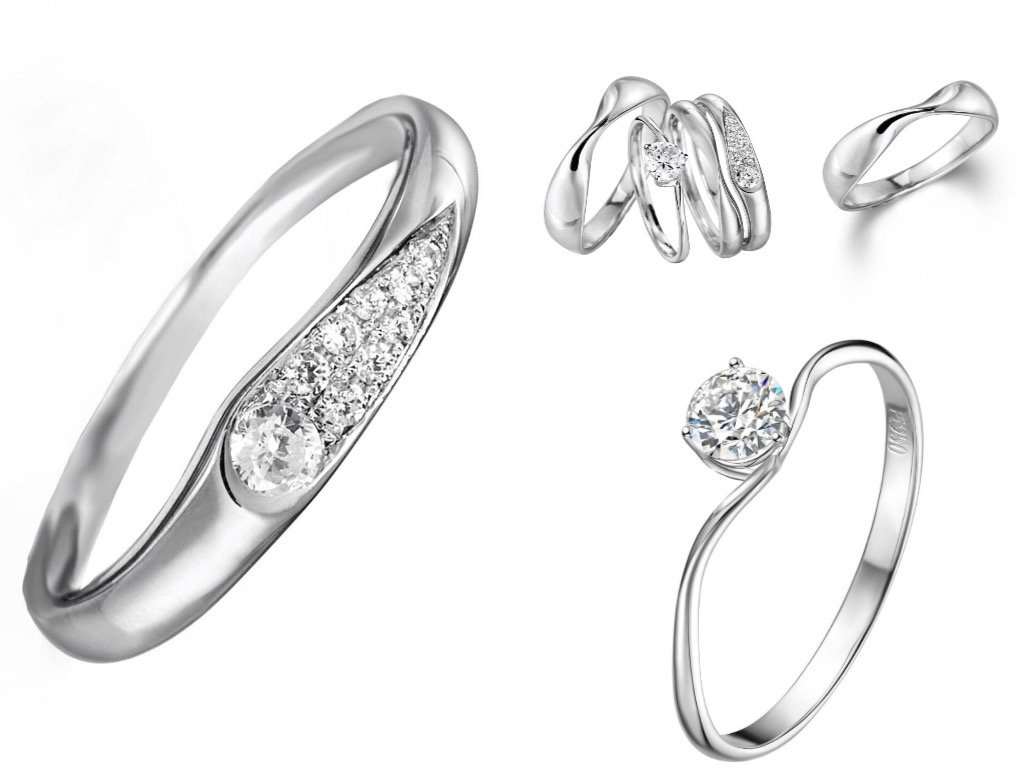 Arabella
A brilliant centre stone cradled by a swirl of pavé diamonds, which transcend onto the embracing wedding band. This Arabella wedding collection is inspired by embracing love. The movement, femininity and detail of this set come together to create a tri-set that holds close the beauty of devotion.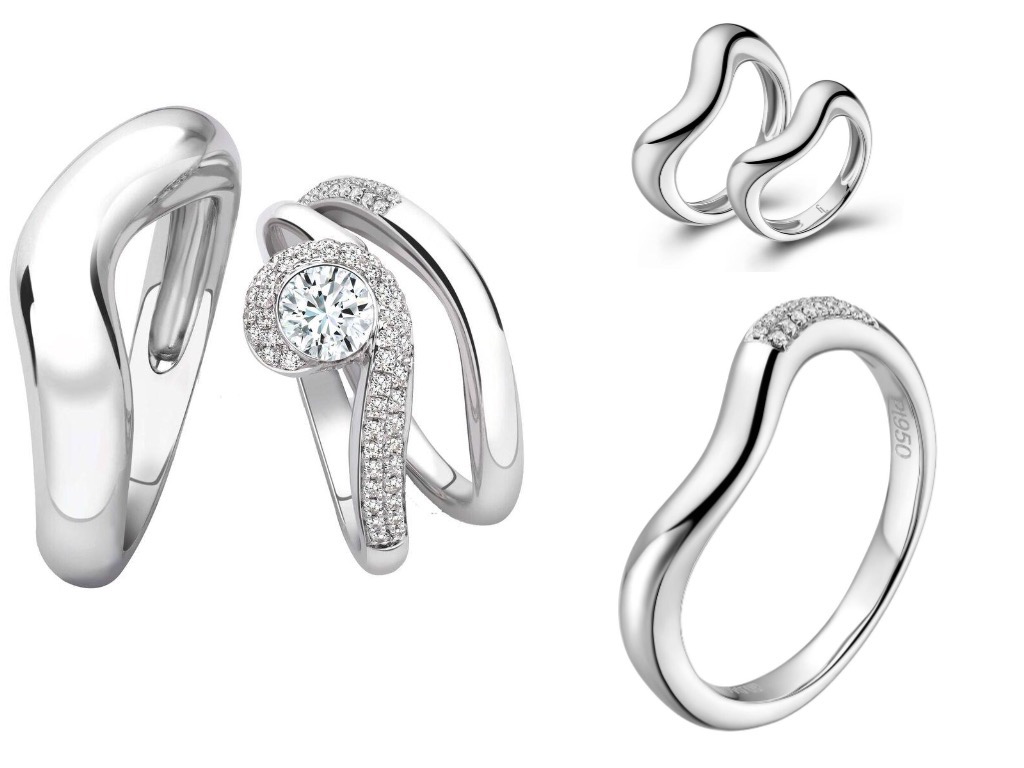 Aurora
This ethereal design was inspired by the northern lights. It is delicately sculpted, illustrating the beautiful and spontaneous movement of the light that floods the night's sky.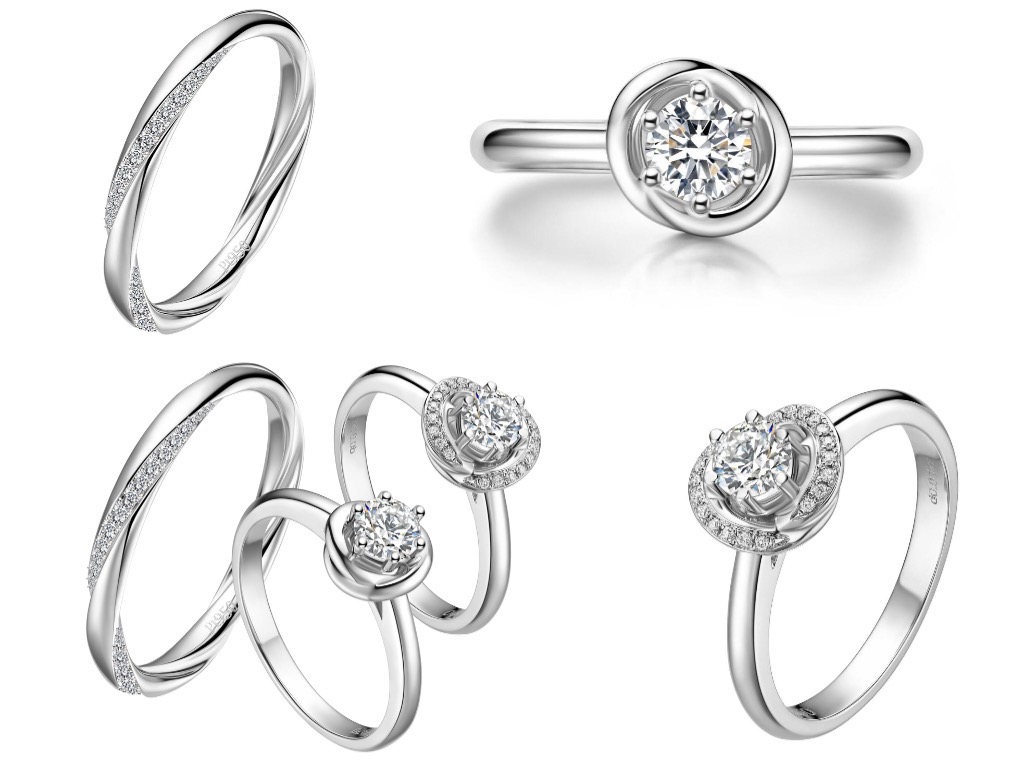 Lily of the Valley
A design that is inspired by the delicate and intricate flower, lily of the valley. Four softly pointed petals surround and hold the main diamond, symbolising the cherished and protected love. Their sweet scent and attractive appearance awaken the senses, which is reflected in the arresting aesthetics of this stunning design.
{{'2017-05-17T09:03:57.3414024+00:00' | utcToLocalDate }}