Consumers demand trasparency in the jewellery industry, asking #whomademyjewellery
Fair Luxury calls for jewellers to join the fashion revolution, letting customers know who made their jewellery
1 min {{readingTime}} mins
It's said we are the first generation that knows that we are killing the planet, and fast fashion has been amongst one of the biggest targets of criticism. This new era of awareness couldn't be more apparent- with activist group Extinction Rebellion hosting rallies in cities over the world in the last few days.
At a time where sustainability accounts for a key fashion trend and internet searches for 'sustainable fashion' have almost doubled since last year; Fair Luxury looks to the jewellery industry, as a caveat of the fashion trade, to take action and show solidarity for planet Earth. Fashion Revolution is a global movement, that operates year-round, but peaks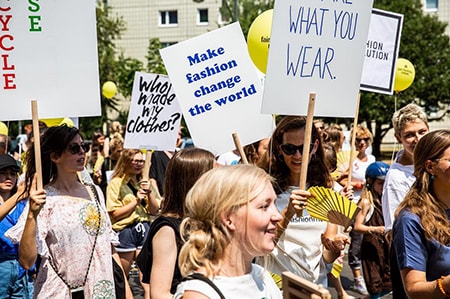 during Fashion Revolution Week- which begins on Monday 22nd, ending 28th April. The date is not arbitrary, deliberately coinciding with the anniversary of the Rana Plaza factory collapse, which killed 1138 people and injured many more on 24th April 2013. That is the day Fashion Revolution was born. During this week, brands and producers are encouraged to respond with the hashtag #imadeyourclothes and to demonstrate transparency in their supply chain.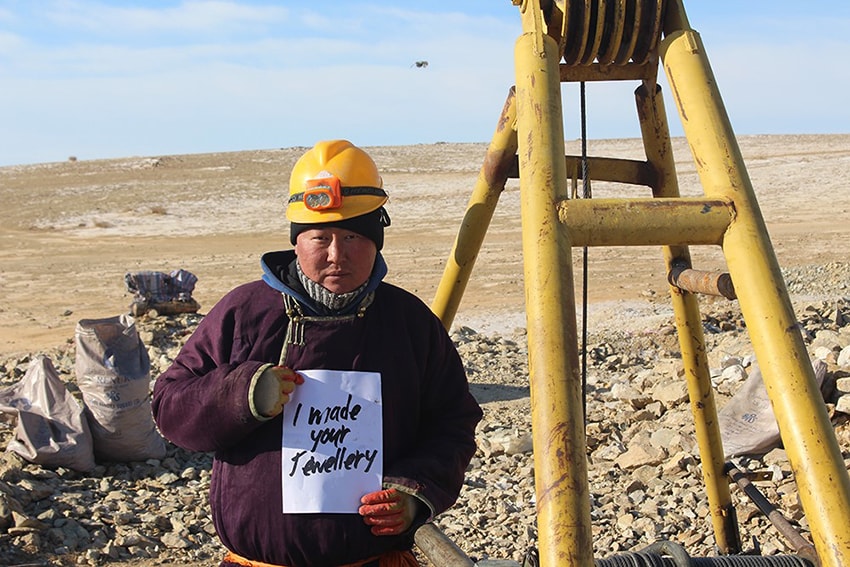 How to Take Part
Fair Luxury ask that jewellers take part by asking the people in their supply chain to take a selfie with the campaign's 'I made your jewellery' banner. You can download it in pdf form here
Post your images on social media during Fashion Revolution Week and beyond, using the hashtags:
#whomademyjewellery
#whomadeyourjewellery
#whominedyourgold
#imadeyourjewellery
#iminedyourgold
#iminedyourgemstone
#fashionrevolution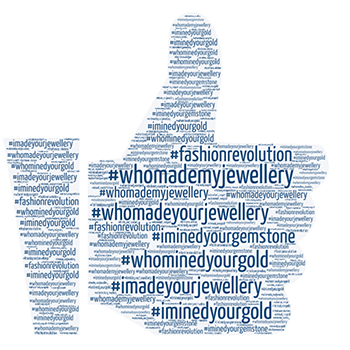 Tag @fairluxuk so they can reshare images and amplify the message. @fairtrade and @fairmined and @fash_rev are getting behind the campaign too so feel free to tag them too.
Jewellers can also encourage their customers to get involved too by asking "who made my jewellery?" (click here to download "who made my jewellery")
For more information, visit:
Fashion Revolution: https://www.fashionrevolution.org/
Fair Luxury: http://www.fairluxury.co.uk/
{{'2019-04-19T11:04:52.1885035+00:00' | utcToLocalDate }}