The enchanting 'Mirror, Mirror' collection makes a TV appearance
Ellie Goulding sports Aisha Bakers' Fairy-tale themed Jewellery
1 min {{readingTime}} mins
Aisha Baker's Mirror Mirror collection is designed more as a notion of wearable art than of jewellery, sitting right at the intersection of tradition and modernity; of childhood and adulthood.
Charming and playful, each thoughfully designed piece, once adorned, acts as a protector from reality, a means of safe transportation to an escape. The collection, which is a brand new commercial line of the high jewellery 'Mirror Mirror' collection, will launch in three parts throughout 2019. Unlike the high-jewellery line which is comprised of only 5 pierces per design, each individually numbered, the commercial line is widely available via the Aisha Baker website.
"Once upon a time, we were told that fairy tales were real. That wardrobes were portals and at the end of a long sleep, someone charming and handsome would be there to save us. With nothing but our imagination at the helm, we slipped in and out of enchanted worlds. And then we grew up."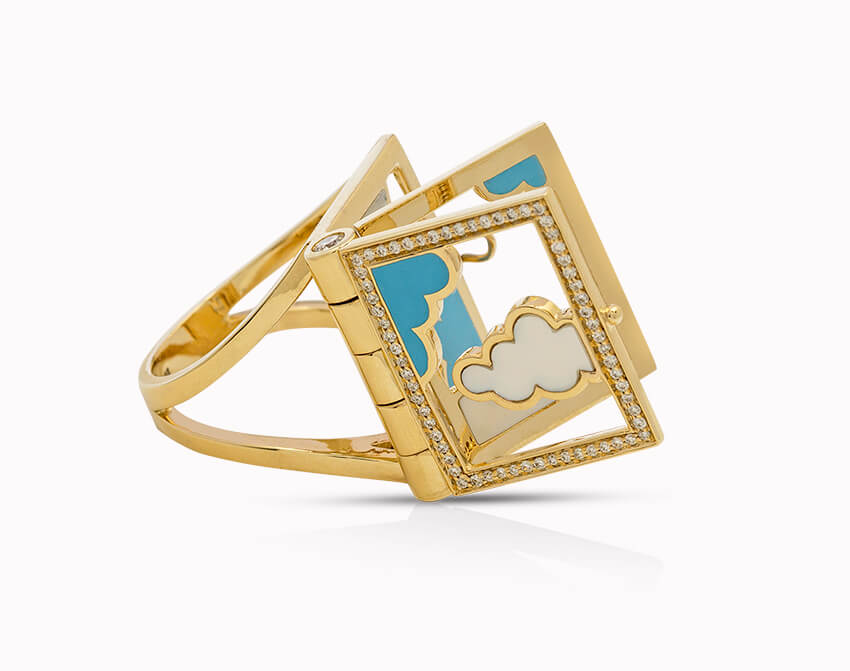 Bride-to-be Ellie Goulding appeared on The Johnathan Ross Show alongside Rochelle Humes, Romesh Ranganathan, Jonathan Ross, Stephen Graham and Alan Carr on Saturday evening, where she performed her brand new single, Sixteen. Goulding reportedly 'fell in love' with the two Aisha Baker pieces she wore, which were the 'Shooting Star' ring, a u-shaped rainbow ring with diamond stars on either-side, and the 'Disco' ring – a chunky, multi-coloured pinky ring adorned with diamonds, emeralds, rubies, aquamarine, tourmaline and sapphires.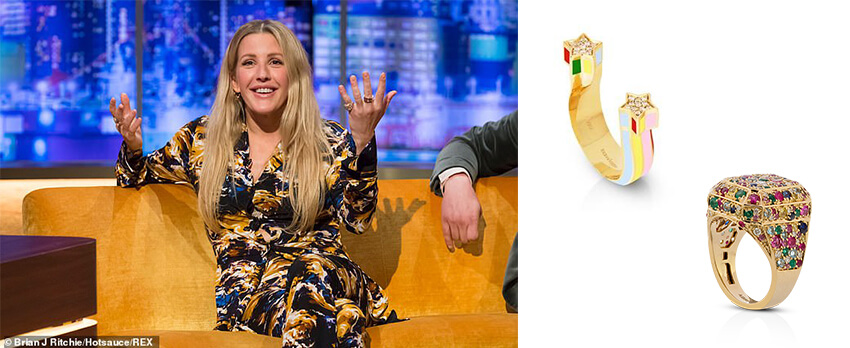 {{'2019-05-16T15:33:13.8107490+00:00' | utcToLocalDate }}