Elisavet Messi's unique design process focuses on sustainability
Elisavet Messi- Essential Jewellery focusing on Sustainability
1 min {{readingTime}} mins
Elisavet Messi, an award-winning jewellery designer, celebrates sustainability with her new 'fragments' collection. Despite the fact that her jewellery is defined by simple lines, they carry sculptural values that focus on the material's properties.
With a minimalistic approach and belief in the purification of craft through good design; She tries to base her work on efficient essentialism; by embracing the truth of the materials used when possible. This approach results in minimal pieces with sculptural values.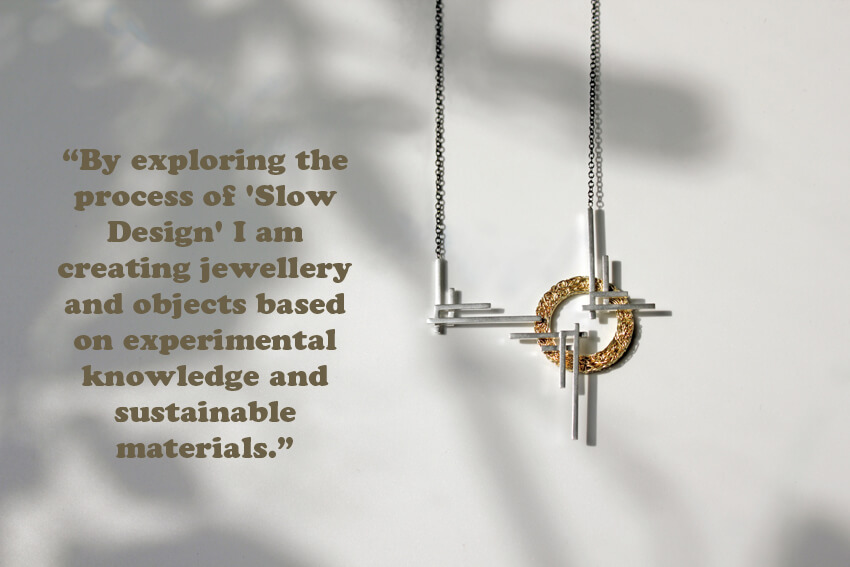 "It is quite a challenge to create based on simplicity; however it is also quite rewarding, when people focus on the material itself. You get a rare opportunity to tell the story about how your materials are sourced and how everything comes together''
Her creations feature 100% recycled silver and 18ct Fairtrade gold which is playfully transformed into geometrical compositions, ready to adorn the body.
"In times of progressed technology, the design has been sacrificed over aesthetics and everything seems to come down to the importance of speed. By exploring the process of 'Slow Design' I am creating jewellery and objects based on experimental knowledge and sustainable materials."
Her most recent taste of success was two awards from the The Goldsmiths' Craft and Design Council, where she received the gold award for the special wire category, and the bronze award for the manufacturing processes. However, The 27 year old Brixton based jeweller is already looking ahead to 2019, when she hopes to incorporate precious stones into her creative process.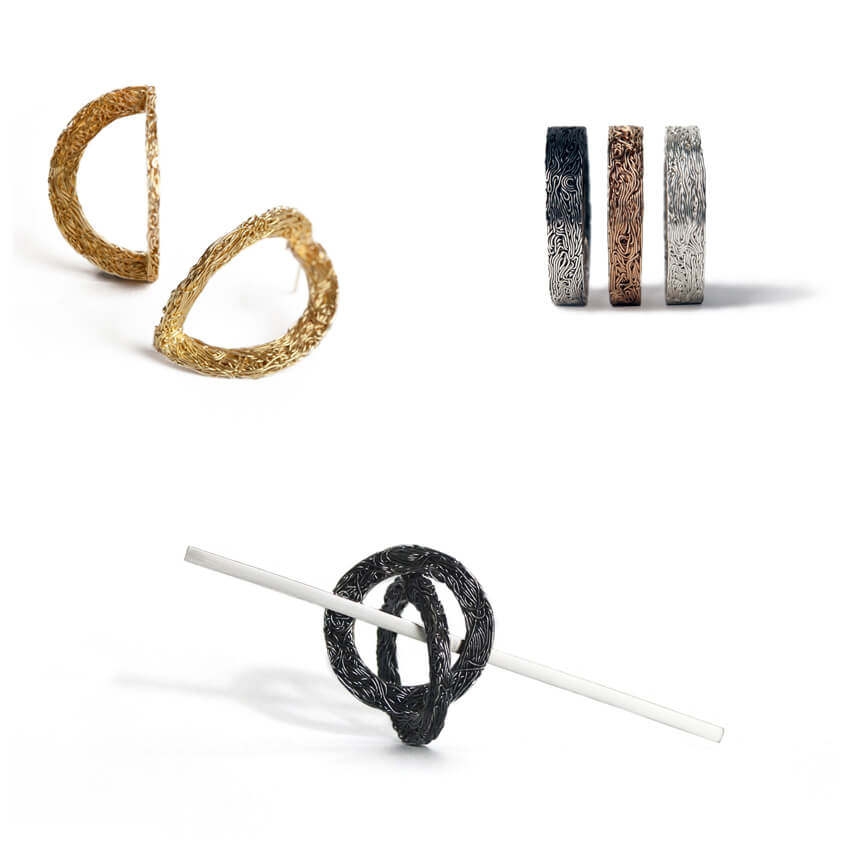 {{'2018-10-17T11:26:44.5149037+00:00' | utcToLocalDate }}