Dovile B impresses at Goldsmiths' Fair debut
Dovile B stands out at the Goldsmith's Fair
1 min {{readingTime}} mins
Since being selected for the Goldsmiths' fair graduate bursary programme- Dovile B has spent her summer planning, designing and creating jewellery for the prestigious fair. Amongst the various stands, her jewellery stood out for its originality.
The jeweller herself exuded a fun energy, perhaps reeling excitement from her Goldsmiths' fair debut, whilst talking through her pieces with a confident and impressive knowledge of her craft. It was a surprise then to learn that phobias were the inspiration behind much of her jewellery. It's no coincidence that a collection motivated by such original inspiration would yield such head-turning pieces.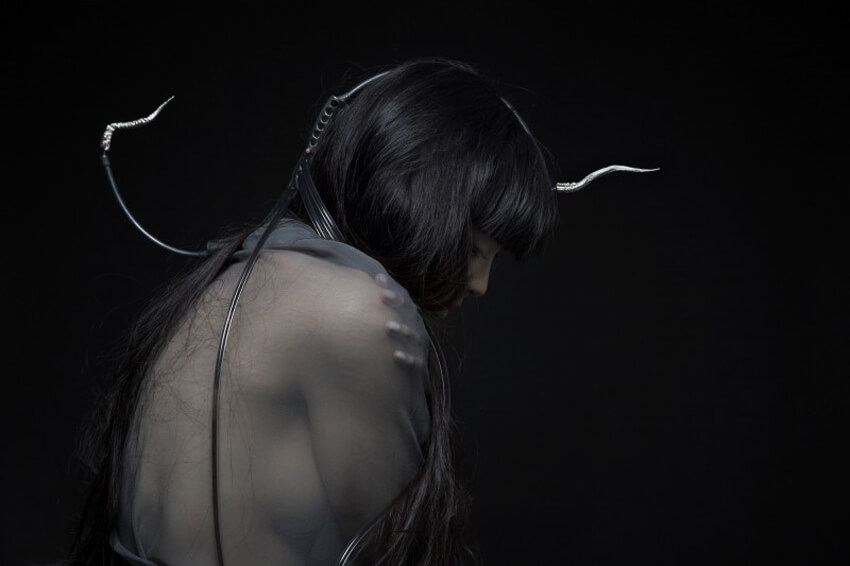 Phobia of darkness collection is based on a common human fear - nyctophobia. Fear of the dark is usually not fear of darkness itself, but of possible or imagined dangers concealed by darkness. Collection is made up of 5 initial pieces that each reflects emotions and feelings of a person who suffers from this phobia while being in the dark. Humans do not have night vision so sometimes mind and imagination creates and distorts perception of what happens when being in a dark place. Oxidised sterling silver hands are meant to trigger fear within our minds while imaginary predator or monster is lurking in the dark just around the corner.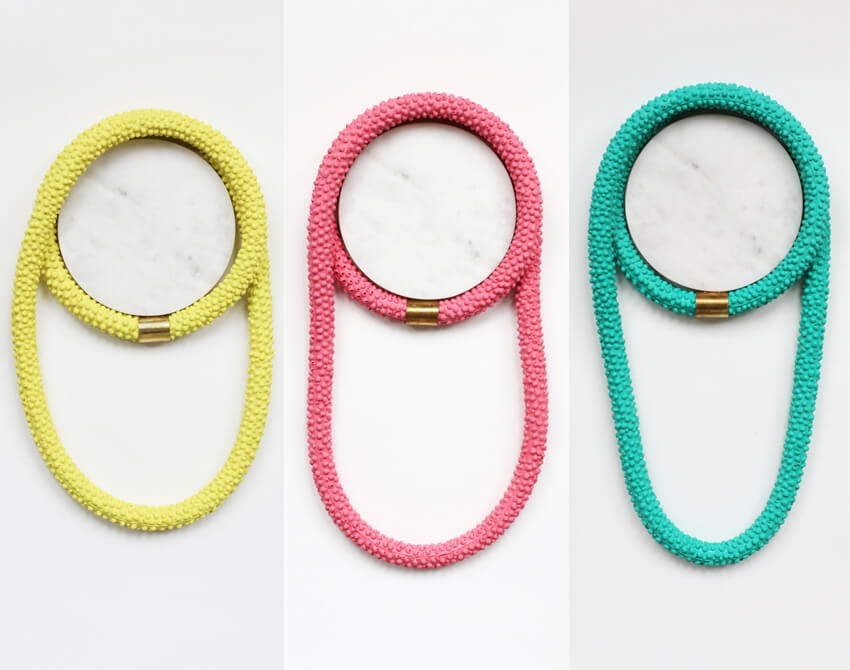 The stand was a coral-reef amongst a sea of gold and silver. The pieces were original and surprisingly tactile, with the mix of metal and silicone- the standout being the sea anemone choker.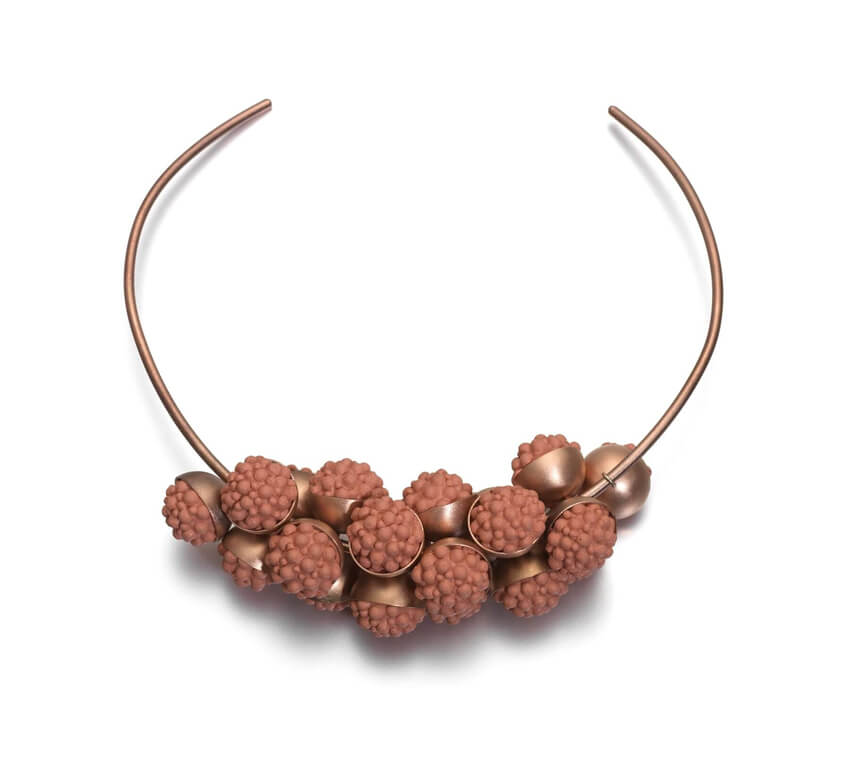 Monsters of the deep graduation collection (2013) is based on phobias, it is particularly focused on phobias related to water, which inevitably incorporate paraphernalia associated with living water- sea creatures and seaweeds. The collection is made up of 7 initial pieces. This collection explores some of the feelings associated with water phobia, specifically from the perspective of the sufferer. It aims to reflect panic, pain, fear of death and drowning. Series of sculptural body pieces replicate the anxiety often found within phobias, so they restrict movements, challenge notion of comfort and suppress breathing. Collection "monsters of the deep" creates grim and ghastly atmosphere, emphasize the details and symbols of death as it is the most common urge of phobias to exist.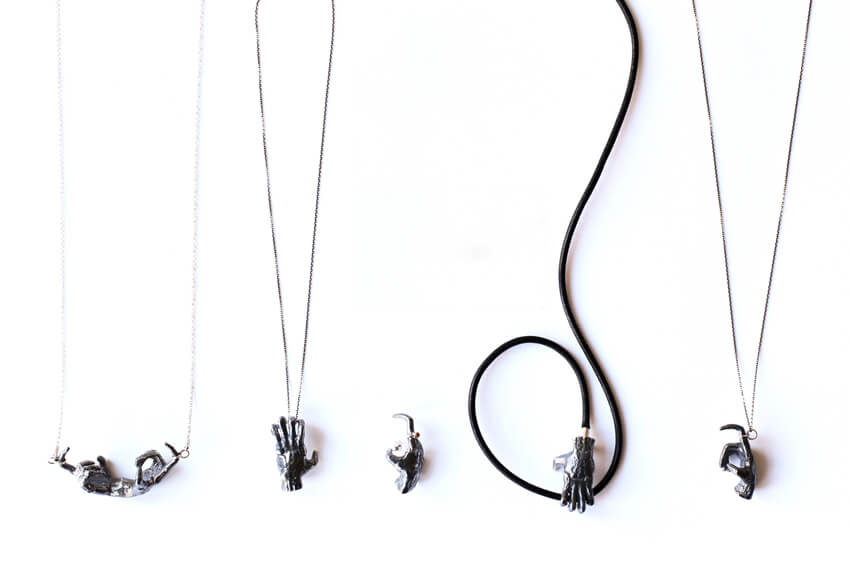 Dovile B has also collaborated with Mr Jones Watches to design and create a beautiful watch called Sekretas. Named after a Lithuanian children's game, Sekretas is a display of real flower petals, gilded above a shimmering .22 carat gold leaf dial. You can read the time by looking at the contrasting yellow petals. The flowers were skilfully applied by hand. This means that each watch is slightly different.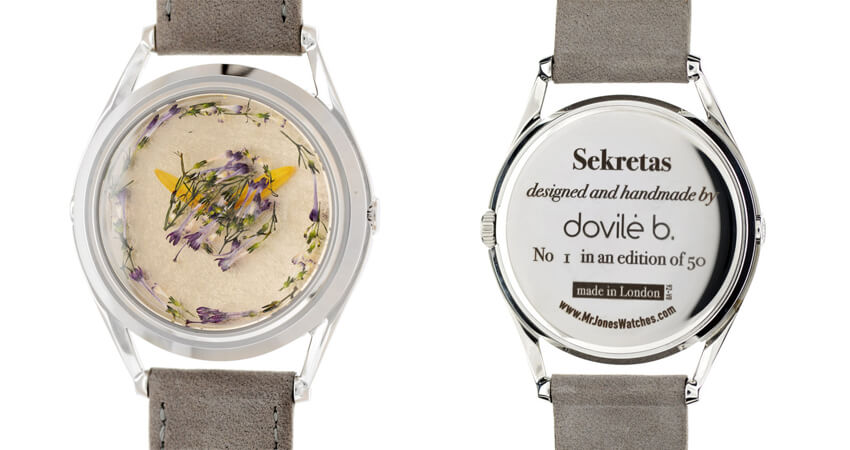 The designer certainly has an impressive portfolio to date, and regularly posts snippets of inspiration and insights into current and future projects to her blog, which is well worth following.
{{'2018-10-10T11:29:39.0836654+00:00' | utcToLocalDate }}