Deborah Tseng's Porcelain jewellery: Silence condensed into an object
Deborah Tseng releases monochrome 'White' collection
1 min {{readingTime}} mins
In a colourful world, this quiet white jewellery is a rare island for a peaceful mind. Deborah Tseng Jewellery combines two historical crafts to make porcelain jewellery with layers of beauty and meaning.
Artist Deborah Tseng established her eponymous jewellery brand in London, after graduating from a masters degree in jewellery Silversmithing and related products from Birmingham City University School of Jewellery. However, prior to this Tseng lived and Taiwan, where she was
trained extensively in metalwork. Her diverse skillset and honed craftsmanship can be seen in her work. She finds her inspiration in repetition, transformation, time and the minutiae of the world around her.
The colour white, or subjectively thae absence of colour can be seen not only in Tseng's namesake collection, but as a motif throughout her wider portfolio. The intention is create an atmosphere that is simple to approach but subtle, allowing interpretation and imagination. A central theme of her work is in a social context, challenging value judgements based on first impressions and skin deep observations. Part of her jewellery's statement is a requirement to look more closely, to understand through contact and to see deeper meaning; the monotone achieves this by creating a piece that looks simple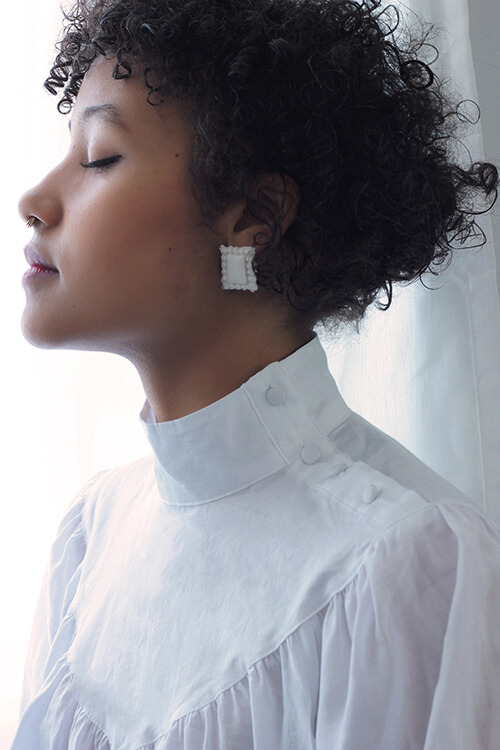 from afar, but combined with intricate craftsmanship, detailed close-up. It also allows the planes and angles to work with the light, casting shadows and reflecting light in different places, where patterns and strong colours may not.
Tseng says: "The colour white tells the manifesto of my jewellery, it is the feeling of purity, peacefulness and simple happiness; the neutrality of the colour also leaves space for the wearer's imagination and a time of meditation."
Her work, from ceramic to metal is carefully made by intricate handcraft techniques, every piece is unique and reveal traces of the makers hands.
Deborah's work has been featured in Taiwanese 'Art' Magazine and 'Design' Magazine, has been selected by Talente Munich - new talent in the areas of design and technology and also exhibited in numerous countries such as Spain, Canada, Netherlands, Colombia and Japan. In 2019 she was selected for Getting Started at the Goldsmiths' Centre in London.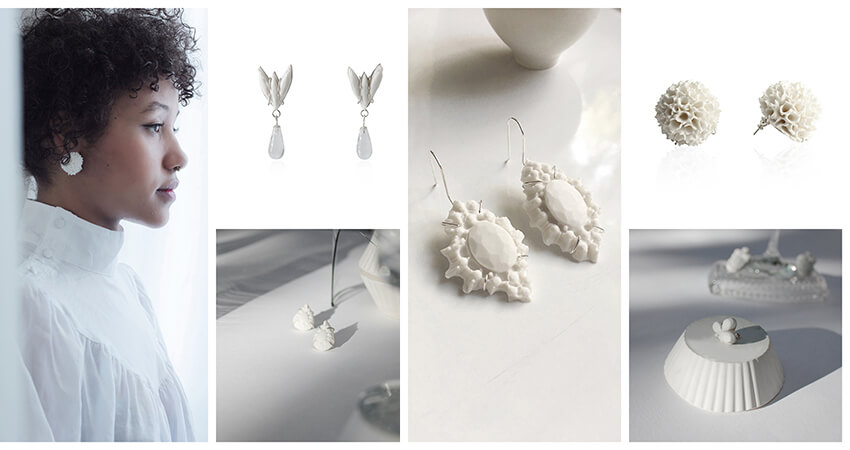 {{'2019-02-15T14:06:36.1544595+00:00' | utcToLocalDate }}