#climatemergency design Competition
City of Glasgow College run eco jewellery competition
1 min {{readingTime}} mins
The City of Glasgow College recently ran a Jewellery Design competition for Secondary Schools in Scotland during Lockdown with the theme
#climatemergency
and received over 300 entries.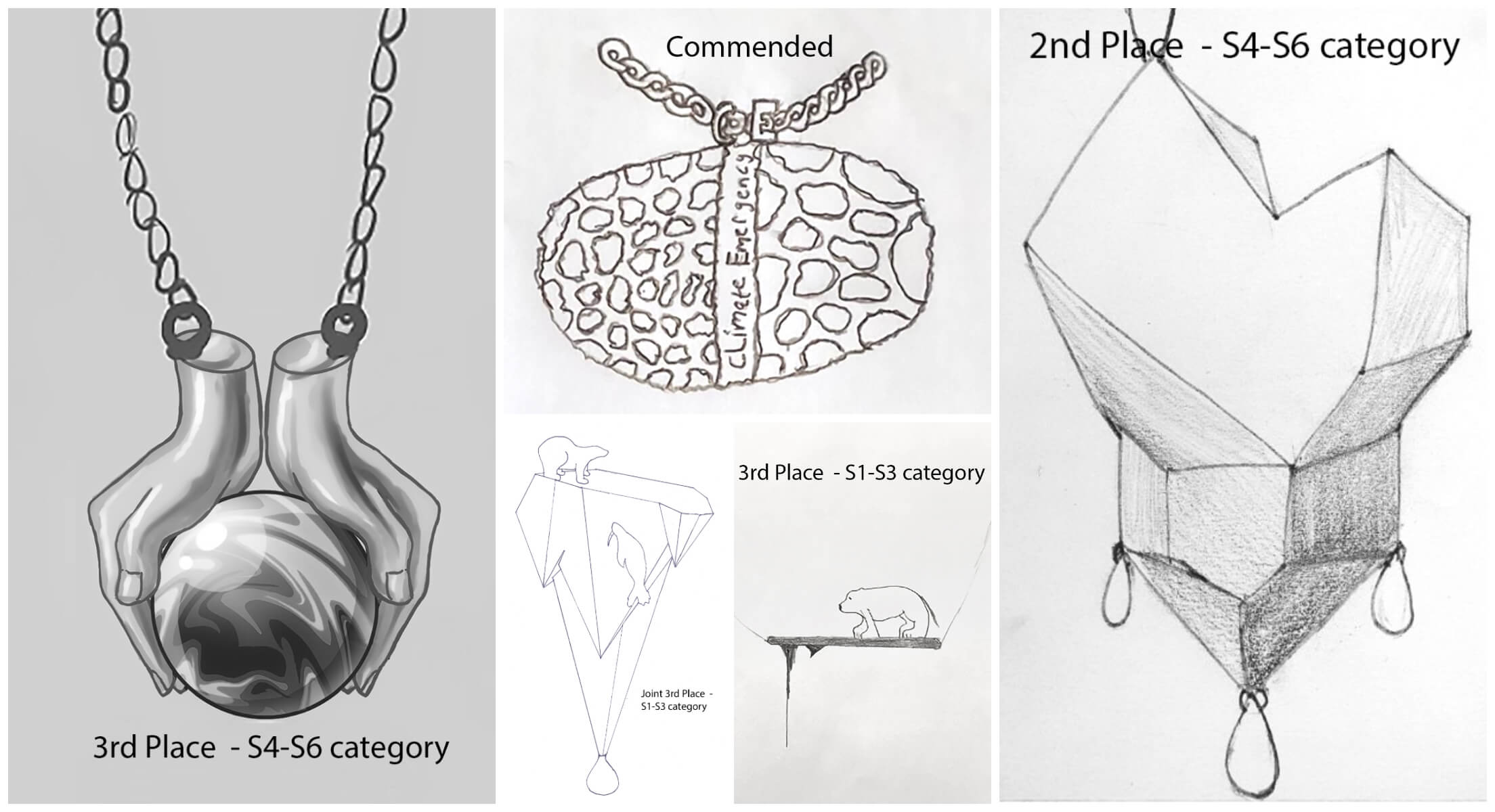 The competition challenged young people to design a pendant that reflects the world's climate emergency.
Mirin Scott from Carluke High School has won the S1-S3 category for her design which highlighted bees becoming endangered. Grace Anderson from Blairgowrie High School took first place for S4-S6 with her pendant underlining the urgency of time.
Lisa McGovern, Curriculum Head for Craft and Design at City of Glasgow College, said:
"We had over 300 entries for the competition and the standard was really high. Mirin and Grace are two very worthy winners and they should both be extremely proud of their winning designs.

"The world's young people are rightly vocal about climate change so this was a very topical theme for the competition. All the pupils who picked up a pencil and thought about their planet, their future and channelled it in such a creative way, are winners. There is hope and their teachers should be proud."
The entries were judged by Ebba Goring, Director of Scottish Goldsmiths Trust, and Peter Crump, MD of Vipa Designs and Chair of Goldsmiths Craft and Design Council.
Grace and Mirin's designs will be 3D printed in the college's workshops and then cast and turned into silver pendants using recycled silver by Vipa Designs. Runners-up will receive personalised certificates and there is also a highly commended certification.
The competition challenged school pupils to harness their imagination and creativity, and use the impact of climate change as the basis for their ideas. Their design could be contemporary or traditional in style and submitted as a drawing, either by hand or on computer.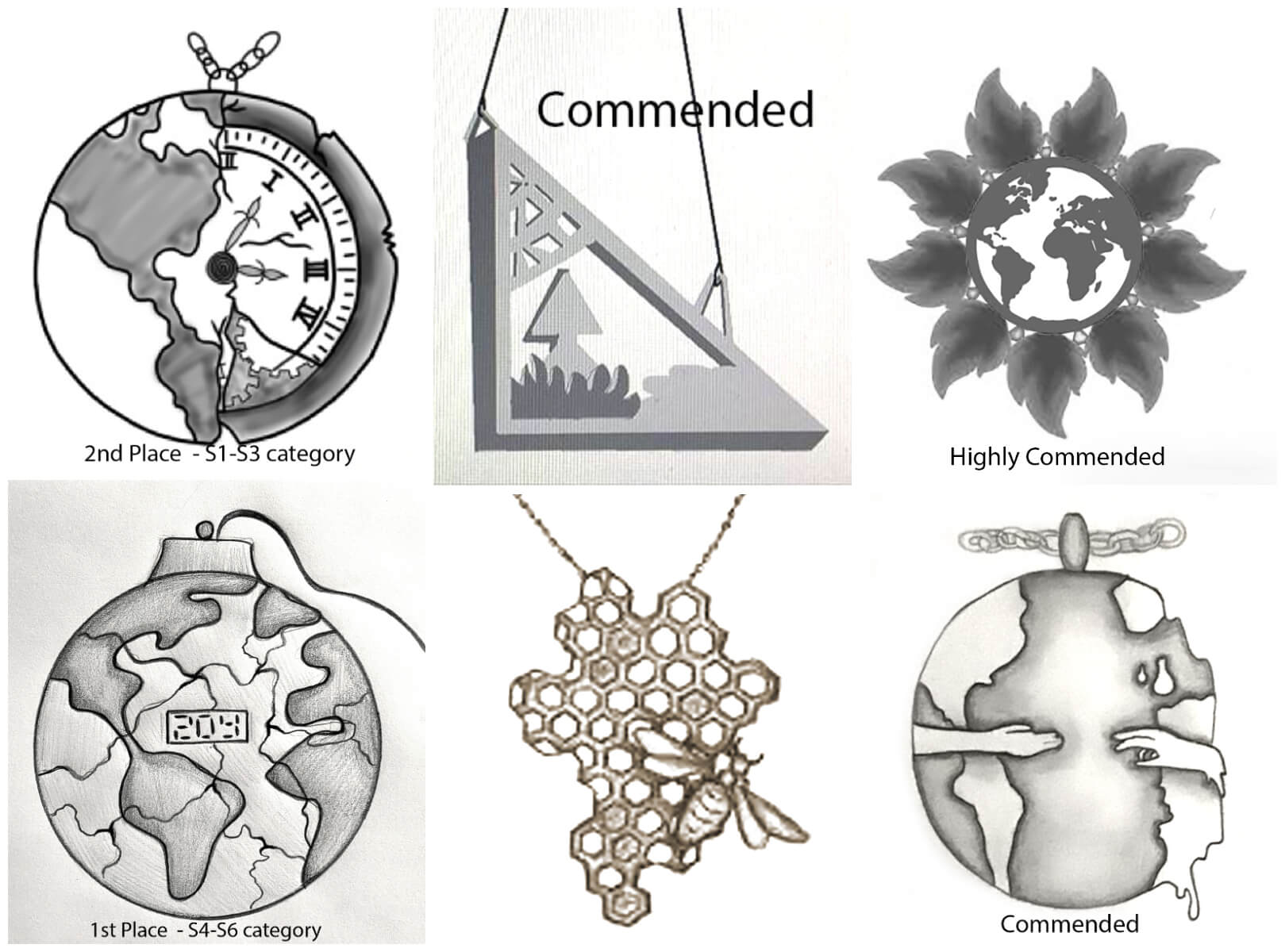 The full list of winners and runners-up were announced as:
S1-3 category:
Winner: Mirin Scott, Carluke High School
Second: Amna Naveed, S3, Holyrood High School
Joint third: Archie Titterington, S2, Portobello High School, and Calum Gillespie, S2, McLaren High School
S4-S6 category:
Winner: Grace Anderson, S4, Blairgowrie High School
Second: Evie Brightey, S6, Belmont House School
Third: Kitty Styles, S4, Trinity Academy
Highly Commended were announced as Bethany Dewar, S3, Beath High School, with Deivids Vietnieks, S3, Blairgowrie High School, Luke Forbes, S3, and Hannah Brown, S3, of Bertha Park High School all being Commended.
{{'2021-05-01T22:32:09.9991632+00:00' | utcToLocalDate }}