Isla Gilham,
Bright Young Gem
Central Saint Martins' graduate selected as a Bright Young Gem
1 min {{readingTime}} mins
Jeweller who hand carves gemstones, Isla Gilham, has been selected as one of IJL's Bright Young Gems for 2019.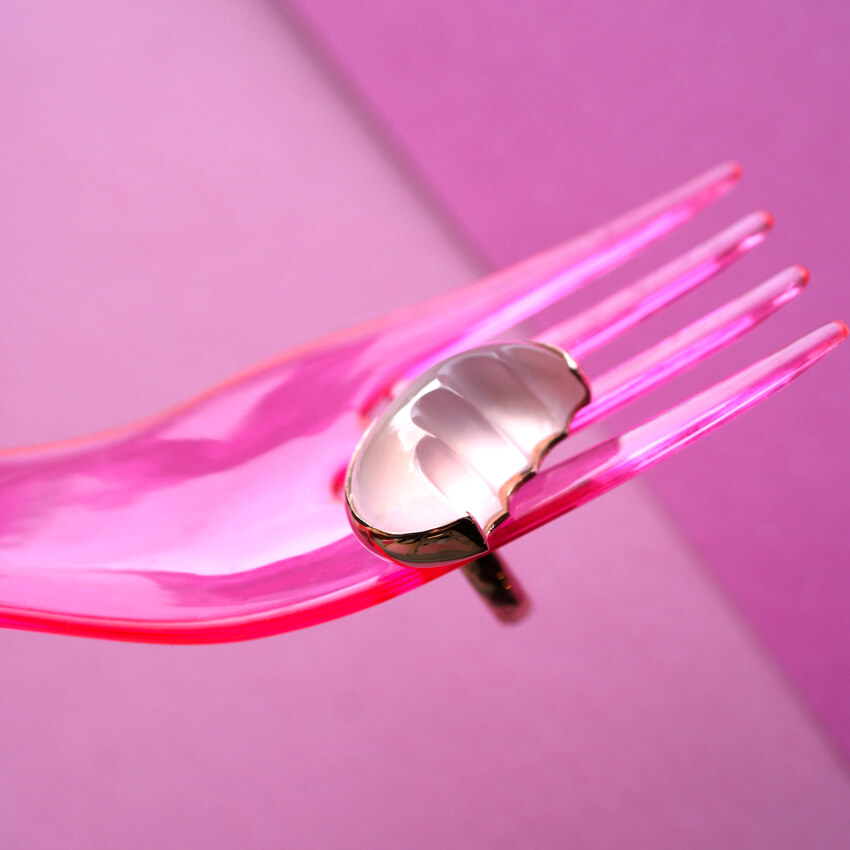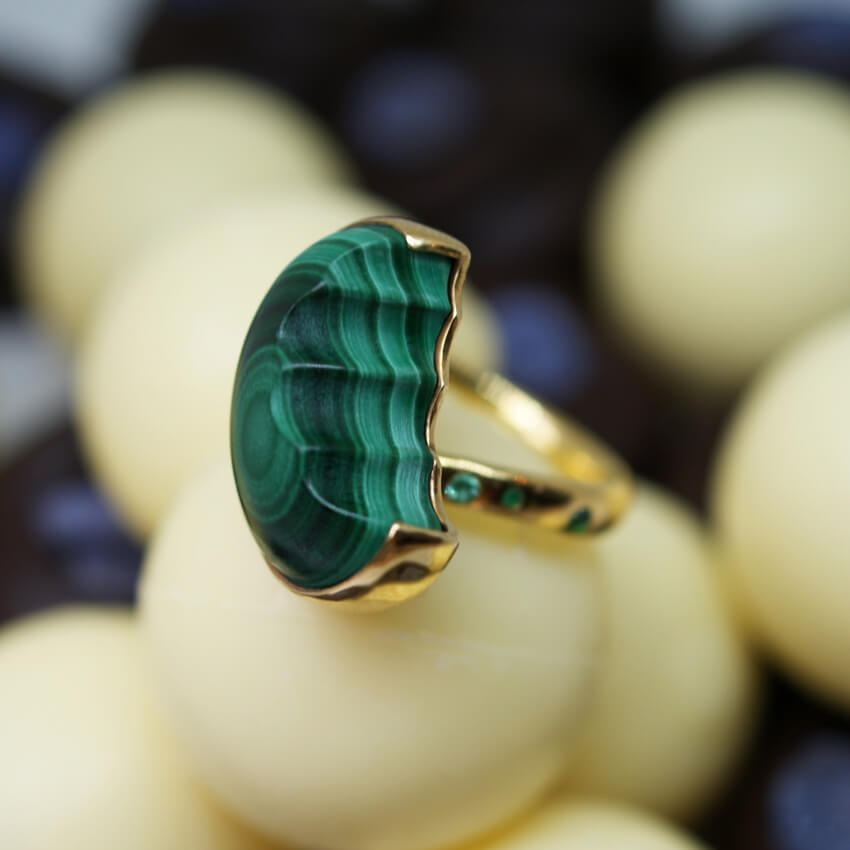 Gilham graduated from Central Saint Martins in 2018 and has since set up her own workshop in Somerset where she has continued to create precious gem set pieces with playful twists.
Jewellery has been described as "delicious, tempting and good enough to eat". The work plays on this narrative. Isla hand carves 'bites' from an array of juicy and enticing gemstones and creates gold plated silverwork that also appears to have been tasted, scattered with crumbs and twisted in the haste of grabbing the delicious morsel.
Her work has won highly acclaimed awards including a 'Best Design' accolade, awarded by British Jeweller Theo Fennell and a gold 'Goldsmiths' Craft and Design Council Award'.
Isla was selected by this years' Bright Young Gems 2019 panel of judges which comprised of jewellery designers Dinny Hall and Bobby White, Nyasha Pitt, Porter magazine jewellery director Charlie Miller and influencer Katerina Perez. She will be exhibiting at the British jewellery trade show in September alongside the three other Bright Young Gems.
"I feel very lucky and excited to have been selected as a Bright Young Gem. It's a fantastic opportunity to showcase my work and it's a real privilege to have been recognised by the panel of judges. I can't wait for IJL in September."
{{'2019-07-11T22:32:05.7050000Z' | utcToLocalDate }}