British Academy of Jewellery to host graduation
British Academy of Jewellery to Celebrate Young Talented Designers
1 min {{readingTime}} mins
The annual graduation ceremony, which celebrates the achievements of the students from the British Academy of Jewellery, will be held at The Royal Institution on Friday, 1
st

December.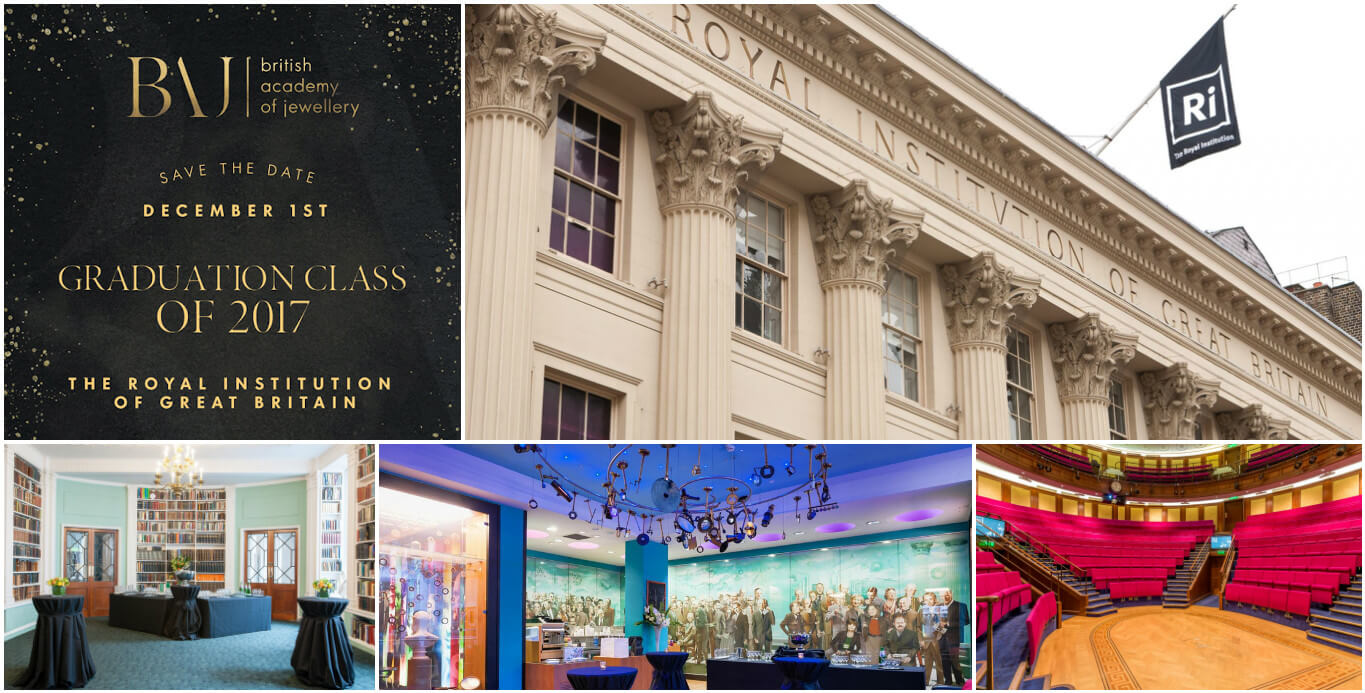 Situated in an idyllic Mayfair location The Royal Institution is steeped in history, boasting a variety of stunning ceremony and reception rooms.
The event is anticipated to be a great celebration of fresh talent emerging into the industry of jewellery design and manufacturing. This year's graduation will include an exciting VIP guest panel, answering the questions of the Academy's students and inspiring them in their futures as they leave the Academy.
This will be the first year of graduation for the British Academy of Jewellery since its rebrand from Holts Academy and with almost 20 years of jewellery experience and will give the opportunity for the business to showcase its fresh approach to nurturing, education and supporting the future of the industry.
Head of Academy Sofie Boons said: "As our Academy continues on its new path to grow in international scope, this year we have chosen a venue that corresponds to our vision. The Royal Institution is a home to a number of scientific demonstrations and is soaked with curious historical blueprints. We are pleased to welcome the very first Graduation ceremony under the new branding and we look forward to celebrating the array of talented graduates at this year's ceremony".
Sponsors of the graduation already include the London Assay Office who will be supporting all students with their laser hallmarking registration for free, Gemvision UK who will provide a 1-year license of their CAD software Matrix to one lucky student and Retail Jeweller who will be offering a 12 month subscription of their magazine to student of the year.
Members of the trade are invited to attend the graduation and associated drinks reception. For more information please contact Andrew Martyniuk on Andrew@baj.ac.uk or Phone: 0207 405 0197.
{{'2017-10-28T17:00:47.4134413+00:00' | utcToLocalDate }}