Blossoming Alyssum heralds 2018 buzz for Fei Liu Fine Jewellery
Blossoming Alyssum heralds 2018 buzz for Fei Liu Fine Jewellery
1 min {{readingTime}} mins
It was clear from the clamour around his stand at the IJL last September that Fei Liu was offering something special and the Christmas sales figures unveiled this week confirmed the newly-launched Alyssum Collection as one of his most popular to date.
Just three months after Alyssum was launched by British brand Fei Liu Fine Jewellery, it became the brand's best seller for the Christmas period, which considering the depth and breadth of his many collections suggests the high levels of interest at the show were backed up by high levels of orders.
It effectively doubled Fei Liu Fine Jewellery's sales for Christmas period compared to the same time in 2016 and has triggered a new round of design and manufacture with plenty of new additions to the collection scheduled for 2018.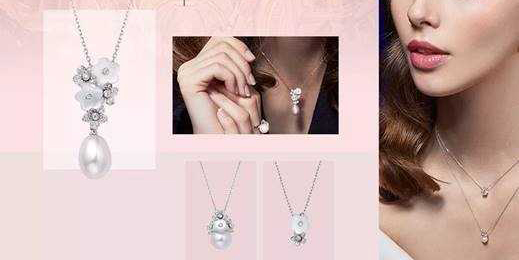 The Alyssum Collection from award-winning Fei Liu Fine Jewellery
Alyssum charmed IJL visitors and customers with its delicate gold, pearl and diamond designs. Priced at between £250 and £1900, the items are named after a white flower that blossoms all year round. resembling a carpet of snow.
Next week Fei Lui will be laying out his stall once more, making a debut in Inhorgenta in Munich, Germany, when he exhibit for the first time a new 18ct gold collection, inspired by freedom and the wonders of the stars.
{{'2018-02-02T19:00:04.3880311+00:00' | utcToLocalDate }}