Greek heritage & storytelling used in rebranding
Angela Georgiou gets new branding with Clout
1 min {{readingTime}} mins
Shropshire based bespoke luxury jeweller, Angela Georgiou has had a complete brand refresh courtesy of global branding experts, which has successfully strengthened the positioning and identity of the jewellery brand.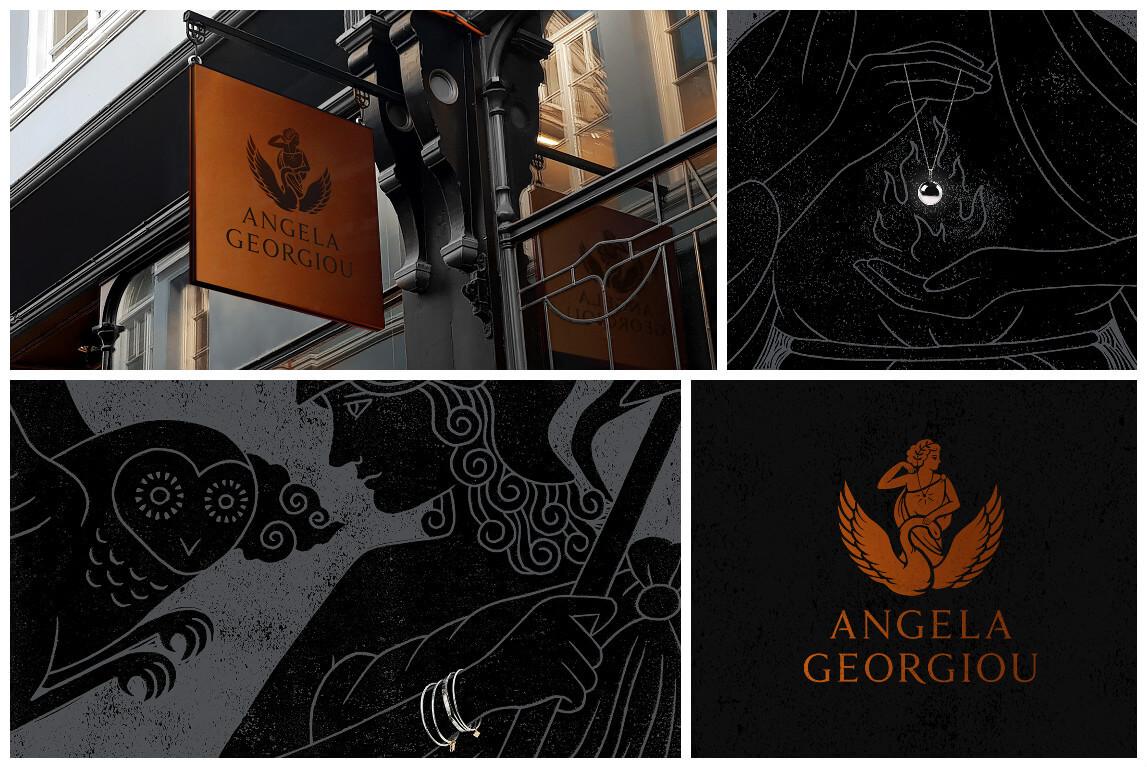 The jewellery designer who uses inspiration from her Greek Cypriot heritage, re-imagines found and personal antiquities, turning them into unconventional, contemporary pieces for a UK and international client base.
Award winning Clout Branding were appointed towards the end of 2017 by the jeweller to help create a more distinct positioning and brand identity within the luxury sector. The new identity, which is focused around the idea of 'The past re-imagined' uses commissioned illustrations depicting Greek goddesses wearing photographed pieces of jewellery – the idea literally highlighting the old with the new.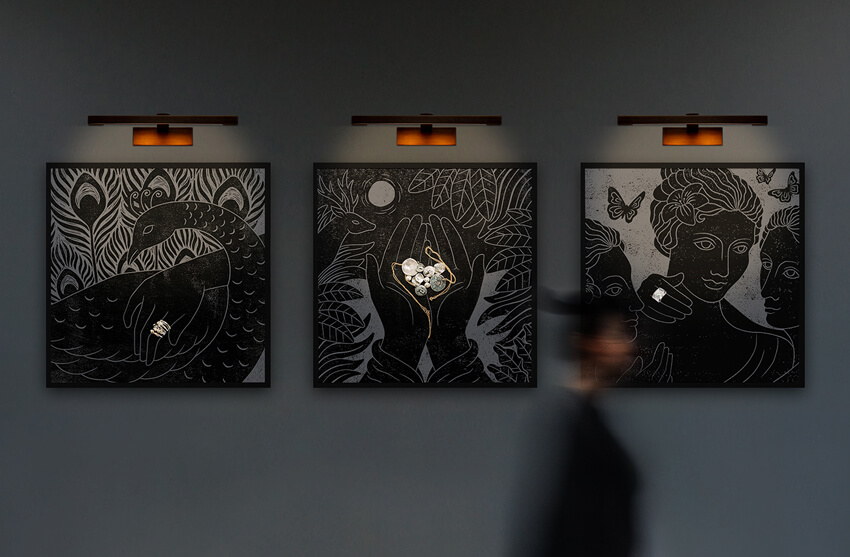 "We looked to Greek heritage and storytelling for inspiration. Research showed that people often attach memories or stories to jewellery and this along with Angela's proud heritage, tactile and earthy style – where she often creates new pieces from old, led us to the idea"
Harry Meakin, designer at Clout Branding explained.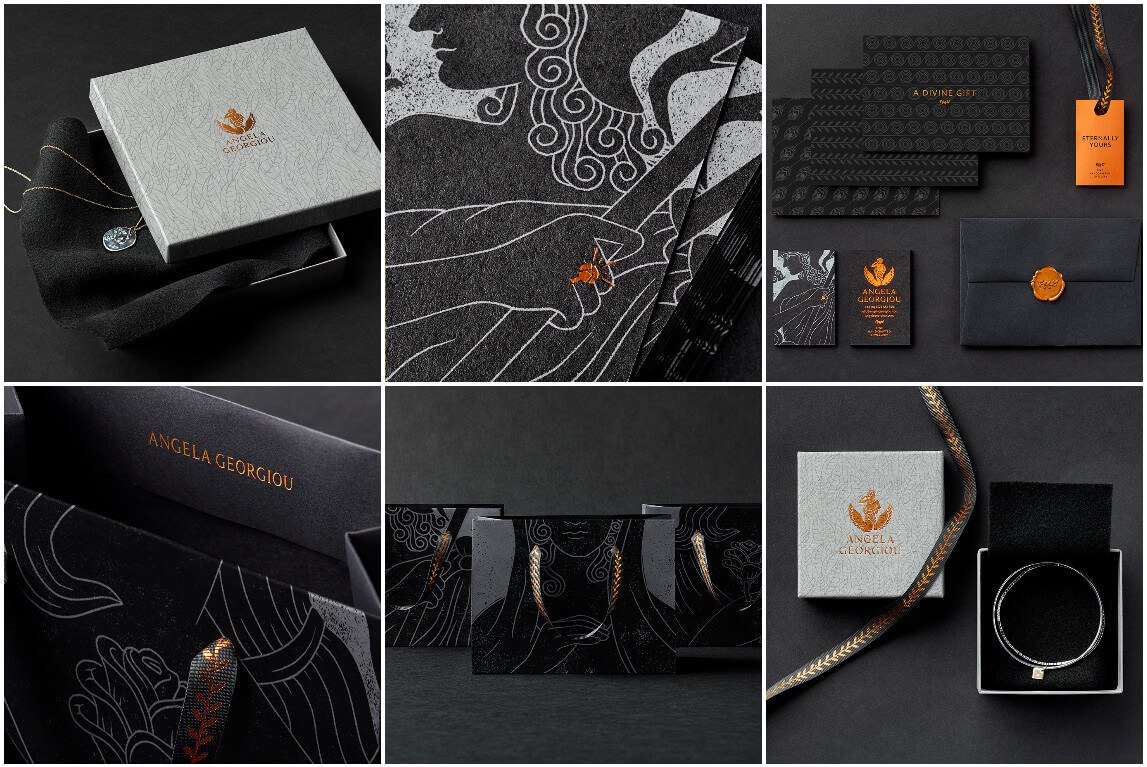 Clout, a branding company with over 20 years of experience working with global brands, SMEs and visionary people worked with Australian illustrator Jessica Benhar to create the bold style. In addition to the illustrative language, a series of detailed patterns were created that further evoke heritage. The patterns give texture to packaging, bags and merchandise to evoke a sense of opulence. The overall feel and positioning of the brand is now more premium and enriched by storytelling.
"Angela had seen her jewellery business grow steadily over 10 years. She wanted to
grow beyond current customer reach and create a more cohesive strategy for her product
range, but the previous brand was holding her back. She approached us to give her
a more distinct and ownable point of difference, one that would create the foundations
for her future ambitions"
added Mike Smith, Creative Director at Clout.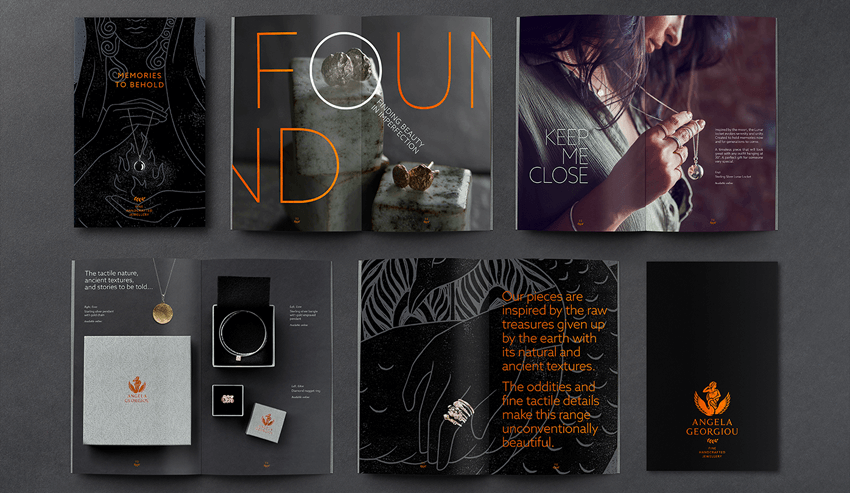 The new identity has so far rolled-out across stationery, packaging, print and digital marketing materials, website and on merchandise with further items and ranges to follow.
"The new brand has really captured the spirit and approach I have to my work and it now
feels more authentic. It reflects my heritage and this is key to helping my brand stand-out.
From the moment we started working with the Clout team they have been invaluable with advice and direction and they really did get a firm grip on my vision and expectations."
Commended the jeweller.
{{'2018-03-24T11:25:12.9524729+00:00' | utcToLocalDate }}