Becca Macdonald: Documenting Physicality and Capturing Movement Through Jewellery
A Stroke of Genius- Becca Macdonald's Brushstroke Collection takes Wearable Art Literally
1 min {{readingTime}} mins
At IJL this year, Kickstart winner Becca Macdonald captured our imaginations with her 'Brushstroke' collection, charmingly displayed on a canvas. Propped up by an easel, solid silver paint strokes danced fluidly over the rough grain, capturing perfectly the texture of an artist's brush stroke, evidence of a person that is, or once was. Their passions; their movements; their talents.
Becca specialises in capturing the 'evidence of presence', a concept that has fascinated her for some time. The designer says:
"I want to grasp the untouchable. I love the idea of capturing a fleeting moment and preserving the beauty in that movement. I look for visual evidence of human presence, of being."
The brushstroke collection is evidence of this, capturing the legacy of not just the soul of a painter, but their corporeality, in the physical movement reproduced in the brushstroke.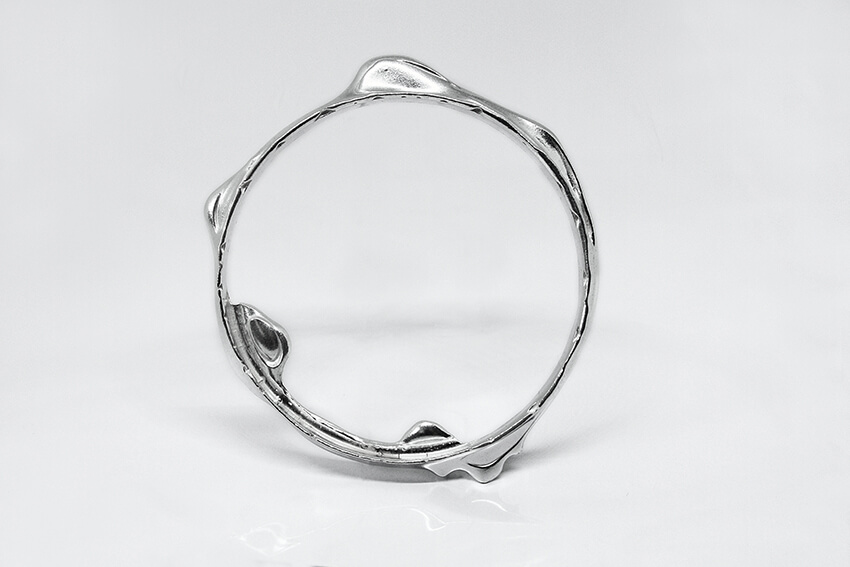 Macdonald's first designs were and are still created using metal clay. As well as studs from her 'Gestures' collection, her Brushstroke Earrings and Necklaces are all individually hand-painted using metal clay.
Her Paint Pot pieces are the result of lost wax casting. Although casting is traditionally a method of batch production, to preserve a sense of individuality to each piece of jewellery, she creates unique waxes for every piece made.
"My work is highly material led. The inspiration behind both collections stems from a concept that has had me hooked for years – capturing the 'evidence of presence'. I want to grasp what's impermanent and preserve the ephemeral. . . A fleeting gesture or moment of movement is permanently preserved and transformed into a striking piece of wearable art."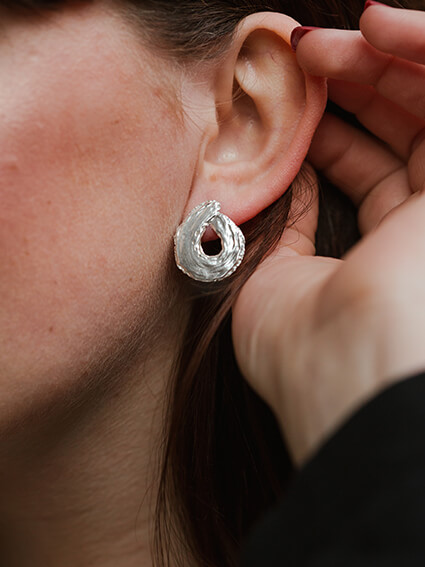 Becca graduated from Chelsea College of Arts in 2015 with a First Class Honours degree in Textile Design. Following this, she was then employed in London design studios and artist's workshops where she assisted in the creation of immersive sculptural installations, furniture and bespoke artworks.
An introduction to jewellery making during an evening course reignited a passion and influenced a change in direction and scale.
Since launching Becca Macdonald Studio in 2018, the business has gained traction quickly. Her works can already be seen in leading contemporary galleries in the North of England, including Yorkshire Sculpture Park and Kath Libbert Jewellery Gallery, the very same gallery that first sparked the designer's curiosity in jewellery.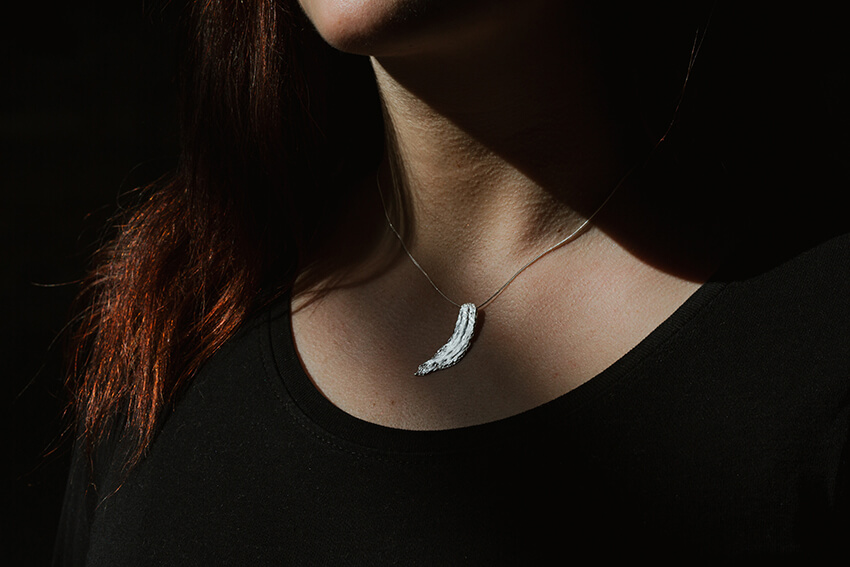 Also recognised in industry, Becca was also selected as one of six KickStart Winners and nominated for the Professional Jeweller award for Young Jewellery Designer of the Year.
Speaking of her inspirations, Macdonald cites Polly Wales, the mind behind the innovative "cast-not-set" method. Kindred spirits, Wales also worked with sculpture before turning to jewellery.
"I absolutely adore Polly Wales' perfectly imperfect creations. I love the spontaneity of her work and how the individual outcome of each piece is totally dictated by the materials and the magic that happens during the casting process. I am also in awe of the material mastery of Leen Heyne and his ability to make metal appear fluid and soft like silk."
{{'2019-09-19T13:43:33.7667572+00:00' | utcToLocalDate }}