Lesley Ann Craze MBE
1935 - 2016
Lesley Ann Craze MBE 1935 - 2016
1 min {{readingTime}} mins
Lesley Craze the stalwart of the contemporary jewellery movement has died peacefully at home in Suffolk at the age of 81 on the 20

th August 2016. We write an

obituary.
Lesley's contribution to contemporary jewellery was second to none and championed modern jewellery for more 30 years through her gallery in Clerkenwell, London. She helped 'launch' many emerging makers and supported many more jewellers in the various stages of their careers by providing an impeccable showcase opportunity through the East London gallery.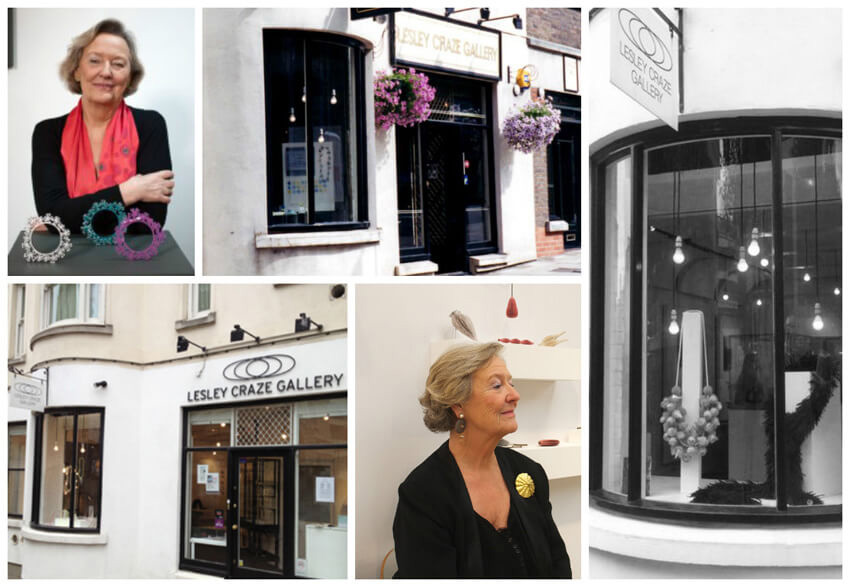 Invitation to the ceremony for the cremation of Lesley Ann Craze
The family would like to invite those who knew her to join them in a celebration of her life, after her long battle with cancer.

The funeral service is to be held on Thursday September 1st 2016, at 2.45pm at:
Waveney Memorial Park and Crematorium
Warrens Lane
Benacre Road
Beccles
Suffolk
NR37XE
or you may follow the cortege leaving from Sandy Lodge at 2.00pm and afterwards there will be a Champagne Celebration of her life from 4.30pm at:
Sandy Lodge
49 Ferry Road
Southwold
Suffolk
IP18 6HQ

Please RSVP to: jannacraze@yahoo.com

See more at:
www.legacy.com
For those unable to attend the service, it will be broadcast via webcast.
Login details are as follows:
Username: 11627
Password: tbxgesak
If you wish donations can be made to the Sole Bay Care Fund:
mydonate.bt.com
or
Flowers can be sent to
Fishers Southwold Funeral Directors, Field Style Road, Southwold, Suffolk. IP18 6LD
For any further details please contact Fishers Funeral Services, Field Stile Road, Southwold, Suffolk, IP18 6LD or call 01502 724008
{{'2016-09-03T12:44:08.3160000Z' | utcToLocalDate }}