Diana Porter (1943– 2021)
1 min {{readingTime}} mins
Diana Porter award winning jewellery designer and champion of women's rights, has died, aged 78.
Claire Wheeler of Diana Porter Jewellery wirites about her friend and colleague.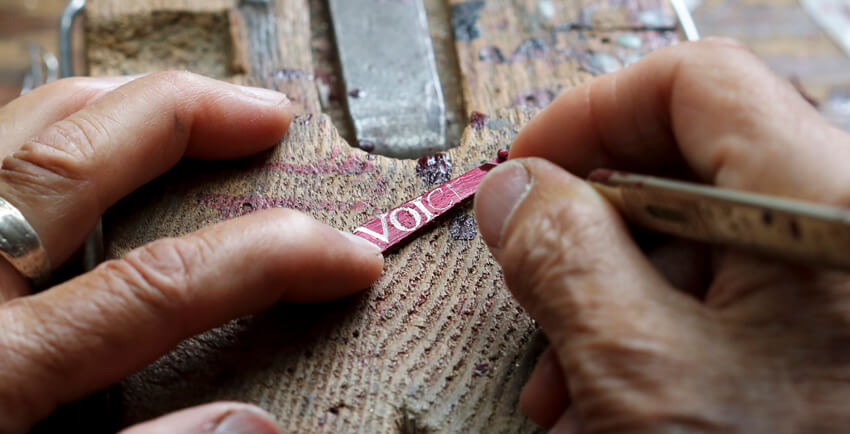 A prolific creative mind, she was not only renowned for her innovative design but creating work with integrity and honesty. She fought tirelessly to raise awareness and promote gender equality and became a leading light for women within the jewellery industry. 
In 1990 Diana went to the University of Central England at the age of 47 to do a 3 year full time degree course in Jewellery and Silversmithing. Diana focused her time at college on inequality within the arts. She researched ancient images of strong women and these stylised women pendants, which she called Sibyls developed from this. Her degree work was about women and empowerment and she designed the Sibyls with words to give the wearer something positive to focus on.
The Sibyl pendants have continued to thrive in popularity and are worn by thousands in Bristol and beyond, often acting as an amulet for many people. Students are said to often identify a fellow Bristolian by their Sibyl necklace. Over 1700 sibyl pendants have been sold in the past year alone.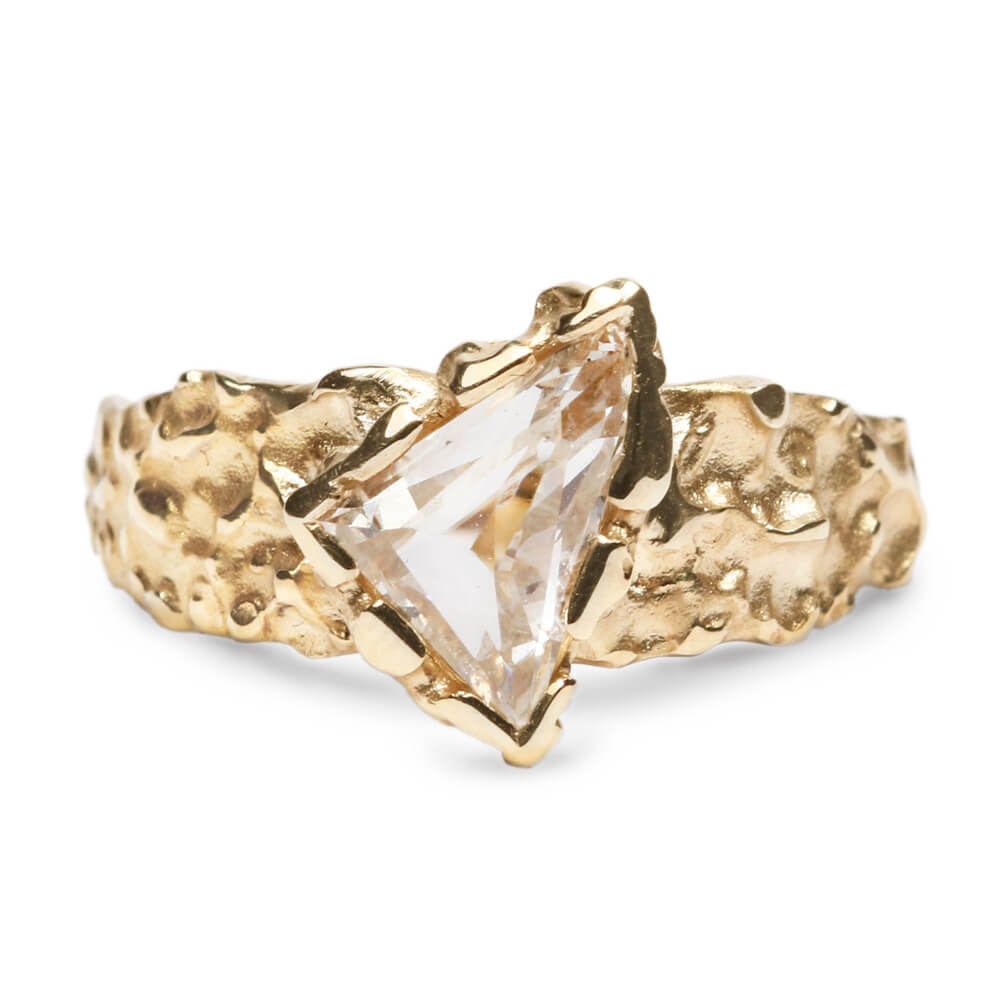 On equality Diana said
"I am concerned to express my perception of the qualities of women in the pieces I make – Not as adjuncts to men, but as strong, peace loving, creative, intuitive, magical human beings"
Shortly after graduation in 1993, Diana created a jewellery studio in her living room and began to develop her collections, which included the Sibyl pendants. As the popularity of her work grew, new silver collections such as the 'on and on' range were designed and produced. A request for a set of hand etched partnership wedding rings to be made in gold sparked the creation of a selection of new designs in platinum and gold. In 1999 Diana won British Jewellery Designer of the Year. As popularity for these designs grew, the demand for her bespoke commission pieces grew.
Diana wanted to ensure her work could be created as ethically as possible. After a research trip to the Fairtrade Gold mine in Cotapata, Bolivia, Diana was one of the first jewellers to create all her jewellery in Fairtrade Gold.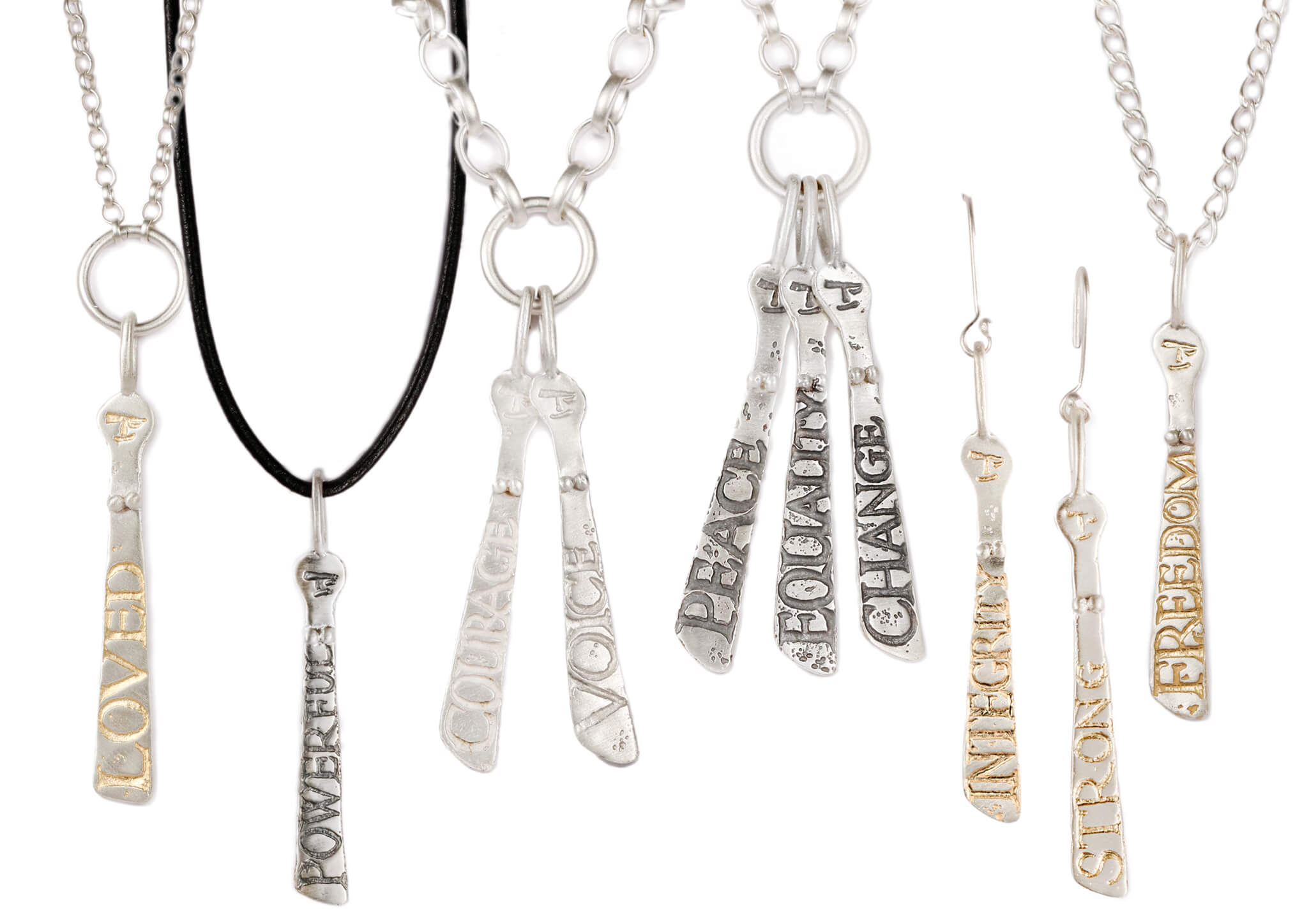 When talking about her longevity Diana said
"I started this lovely little business in my front room... I've been lucky enough to be surrounded by strong women who have helped to grow the business into a beautiful shop and workshop in the heart of Bristol. It is astonishing to think that from our humble Sibyl beginnings we now specialise in unusual, unique engagement and wedding rings"
In her words
"In my own design work I'm inspired by the experience of living – the human condition – by words that can be ambiguous in their meaning. I can't design unless something is meaningful to me and has some integrity"
Her Bristol gallery showcases not only her own collections but also the collections of over 80 British and International Designers. Her aim has been to promote an eclectic mix of modern work - from a wide range of stunning engagement and wedding rings to experimental pieces by emerging new talents.
It was Diana's wish for Diana Porter Jewellery to go on.
'You can't kill the spirit. She is like a mountain.

Old and Strong. She goes on and on and on'