Winter Jewels, Association for Contemporary Jewellery Wessex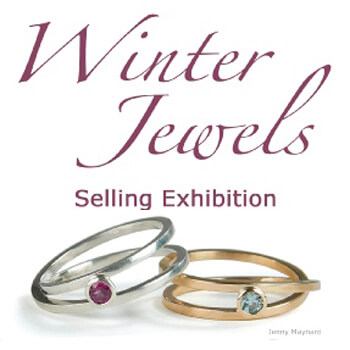 Sir Harold Hillier Gardens, Jermyns Lane, Romsey, Hampshire SO51 0Q
Winter Jewels 5 Exhibition is the fifth annual selling exhibtion presented by th Association for Contemporary Jewellery Wessex Group.
As usual the exhibtion offers a prize draw, where the lucky winner will receive a voucher for £100 to spend on jewellery from any of the participating jewellers.
There will be approximately 25 cabinets with a different jeweller's work in each one, providing a huge variety of work on display.
The exhibition will run from Friday 25th November until Monday 2nd January 2017 and will be open from 10am until 4pm each day (apart from the last day when we finish at 3pm. We are closed 25th and 26th December.
This year's exhibitors are:
Dates: Friday 25th November until Monday 2nd January 2017
Open: 10am until 4pm each day (apart from the last day when we finish at 3pm.)
We are closed 25th and 26th December.
Venue: Sir Harold Hillier Gardens, Jermyns Lane, Romsey, Hampshire SO51 0QA.
www.acjwessex.co.uk