City Lit Jewellery Exhibition 2017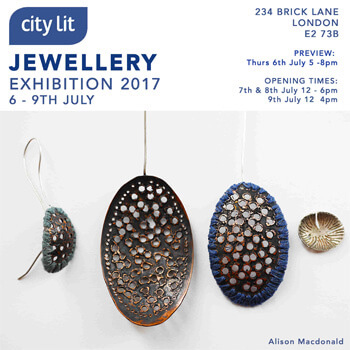 Brick Lane Compact Boutique, '234 Brick Lane', 234, Brick Lane, London E2 7EB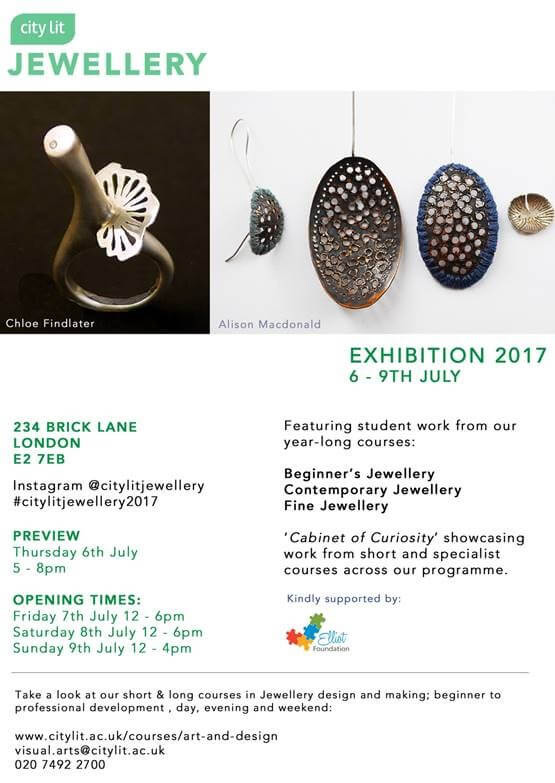 City Lit Jewellery Department Exhibition 2017
City Lit are holding their first offsite Jewellery exhibition showing the work of students from the new year-long courses on our Jewellery programme, Beginner's Jewellery, Contemporary Jewellery and Fine Jewellery.
Taking over a beautiful East London showroom, City Lit will also be showing a Cabinet of Curiosity, featuring models, drawings, tools and material samples from students who have taken short, termly or specialist courses during the 2016 / 2017 academic year.
We'd like to invite you and others in the Jewellery community to celebrate our students creativity and diversity, by joining us at the exhibition.
Dates
6 – 9 July 2017
Private View
17:00-20:00, Thursday 6 July
Venue
Brick Lane Compact Boutique, '234 Brick Lane', 234, Brick Lane, London E2 7EB
For More Information