Summer Open Studio Event with Melissa Hunt Jewellery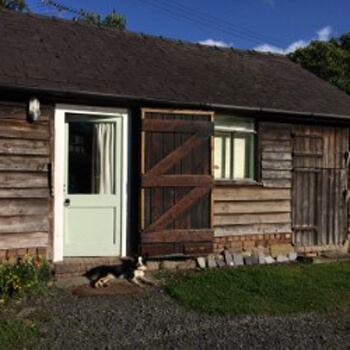 Brampton Bryan, Herefordshire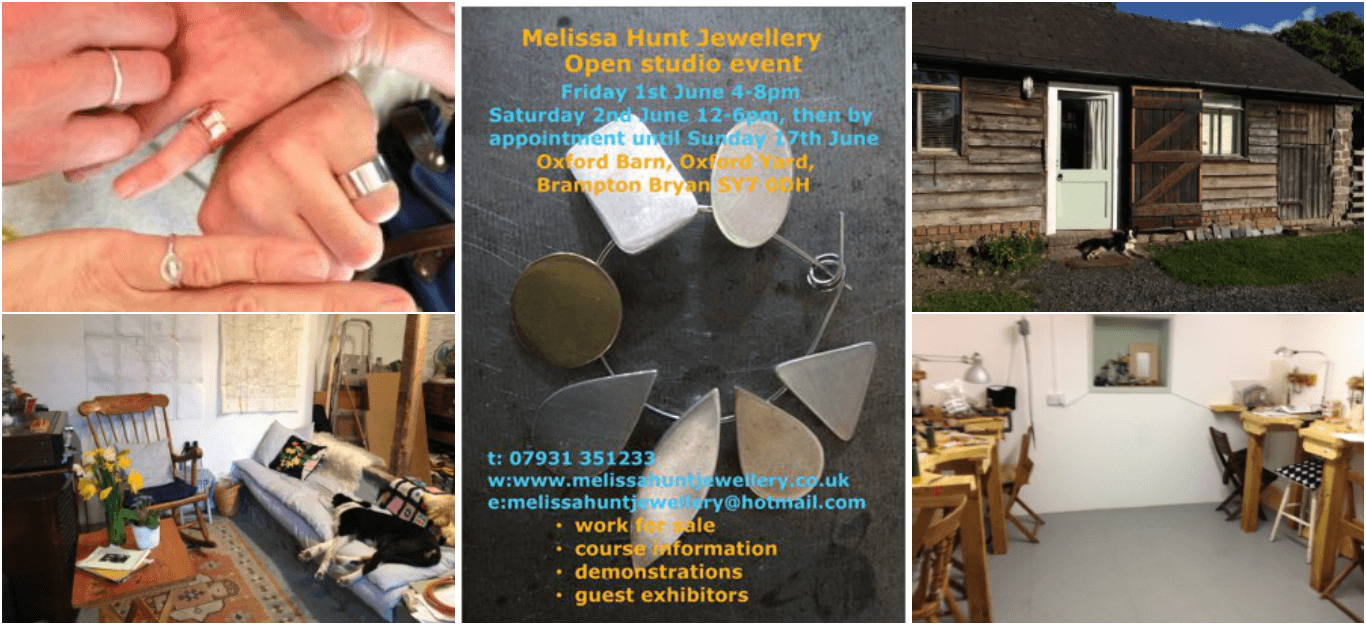 Summer Open Studio Event with Melissa Hunt Jewellery
Brampton Bryan, Herefordshire
The workshop will be open on Friday 1st June between 4pm and 8pm, Saturday 2nd June from 12pm - 6pm and then until Sunday 17th June by appointment.
There will be jewellery making demonstrations, course information and pieces for sale. Guest exhibitors The Banshee Jewellery Group will also be showing their work with me for the first time.
Other Nearby Attractions
The nearby Smithy Studio will be selling beautiful gifts and homewares, and Aardvark Books will be launching their Out of the Hills Exhibition Marches Art 2018, a new event showcasing local artists and makers.
Directions
As you leave Leintwardine with The Lion Pub on your right, go over the bridge and turn first right on to the A4113 towards Knighton and Aardvark Books. Pass through Walford, turn first left after Brampton Bryan graveyard then immediately left again in to Oxford Yard - Oxford Barn is situated at the back of the yard and there is plenty of parking space.
Forthcoming Jewellery Classes
June 5 - July 10 Jewellery Tuesday: six evening classes for beginners
June 9 Make a silver ring
June 10 Soldering tips and practice
June 16 Make a pair of cufflinks half day
June 17 Collet setting
June 23 and June 30 Channel and claw setting
July 9 - 13 Jewellery making summer school for beginners
July 16 - 20 Jewellery making summer school for intermediate makers
July 25 Tension setting half day
July 28 Catches and clasps
July 29 Enamelling
August 6 - 10 Jewellery making summer evening school: stone setting
August 18 Make a spinner ring
August 19 Stacking rings
August 25 Stacking bangles
August 26 Enamelling
September 1 Cold connections: hinges, screws, rivets
September 8 Collet setting
September 11 - October 16 Jewellery Tuesday: six evening classes for beginners
September 15 Fold forming
September 16 Anti-clastic raising
September 22 Wirework, beads and pearl knotting
October 6 Make a spinner ring
October 7 Stacking rings
October 8 Soldering tips and practice
October 13 Make a silver ring
October 20 Etching and photo-etching for jewellers
October 27 Water casting half day
October 28 Cold connections: hinges, screws, rivets
October 30 Jewellery Tuesday: six evening classes for beginners
November 3 Make a silver spoon
November 11 Forged jewellery
November 17 and 18 Claw and channel setting
November 22 Gypsy setting half day
November 24 and 25 Cabochon, tube and gypsy setting
December 1 Make a pair of cufflinks half day
December 8 Soldering tips and practice
December 9 Enamelling
December 15 Catches and clasps
December 16 Stacking bangles
www.melissahuntjewellery.co.uk