Spring Fair 2017, NEC Birmingham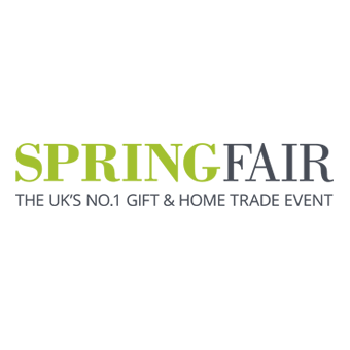 Spring Fair is the UK's No.1 trade show for gift and home, welcoming more than 60,000 visitors through the doors of Birmingham NEC, over the course of 5 days.
Connecting people and products for 40 years, Spring Fair attracts a purchase power of £2.4 billion, making it a must-do for over 2,500 exhibitors with must-have items and a must-see for buyers across independents, multiples, e-Commerce and more.
Officially opened by the Queen at the NEC in 1976, Spring Fair has a history of high standards.
Dates: 5 - 9 February 2017
Open:
Sun 5 February - 9:00 - 18:00
Mon 6 February - 9:00 - 18:00
Tues 7 February - 9:00 - 18:00
Wed 8 February - 9:00 - 18:00
Thurs 9 February - 9:00 - 16:00
Venue: The NEC, Birmingham, B40 1NT