Sparking Christmas at NumberNinetyFour - London, E2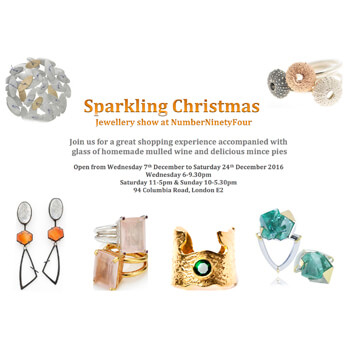 94 Columbia Road, London E2 7QB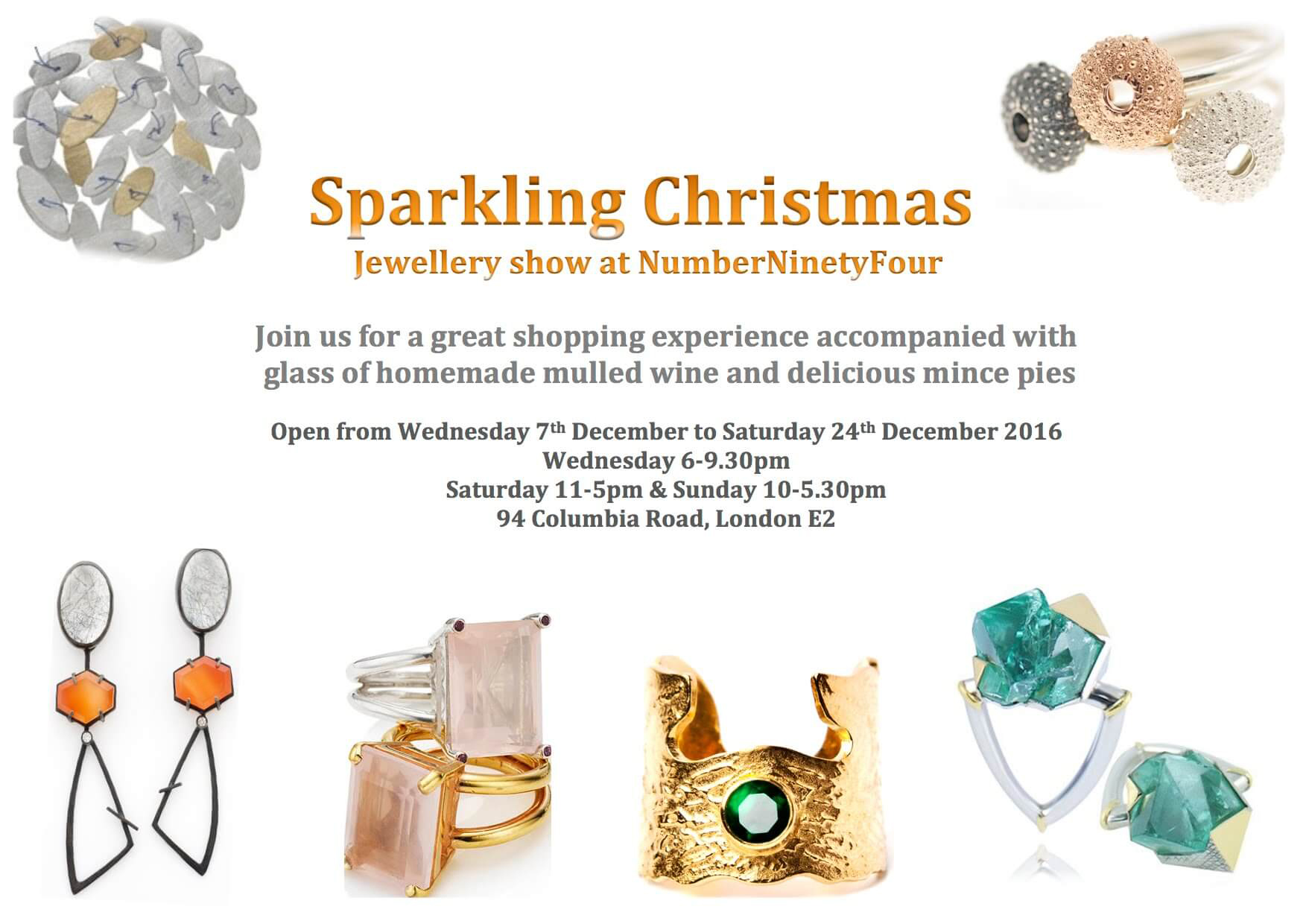 NumberNinetyFour is a jewellery shop set on Columbia Road in Shoreditch in the East End of London, famous for it's Sunday flower market and range of independent shops and galleries.
Owner, jeweller Simon Rees, has been creating beautiful pieces for over twenty five years. He now designs and makes wonderful bespoke jewellery from his bench at NumberNinetyFour, specialising in engagement, wedding and partnership rings.
Alongside Simon's work, NumberNinetyFour showcases the work of exciting contemporary jewellery designers. Regularly transforming the space, each group or artist exhibit in the shop from one to three months.
Dates: 7 – 24 December 2016
Venue: 94 Columbia Road, London, E2 7QB