Slovenian Jewellery Week 2023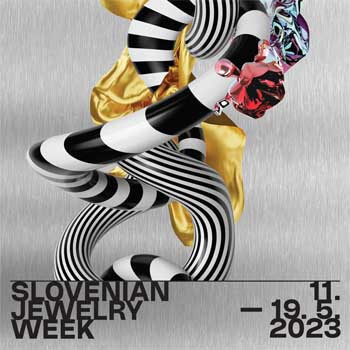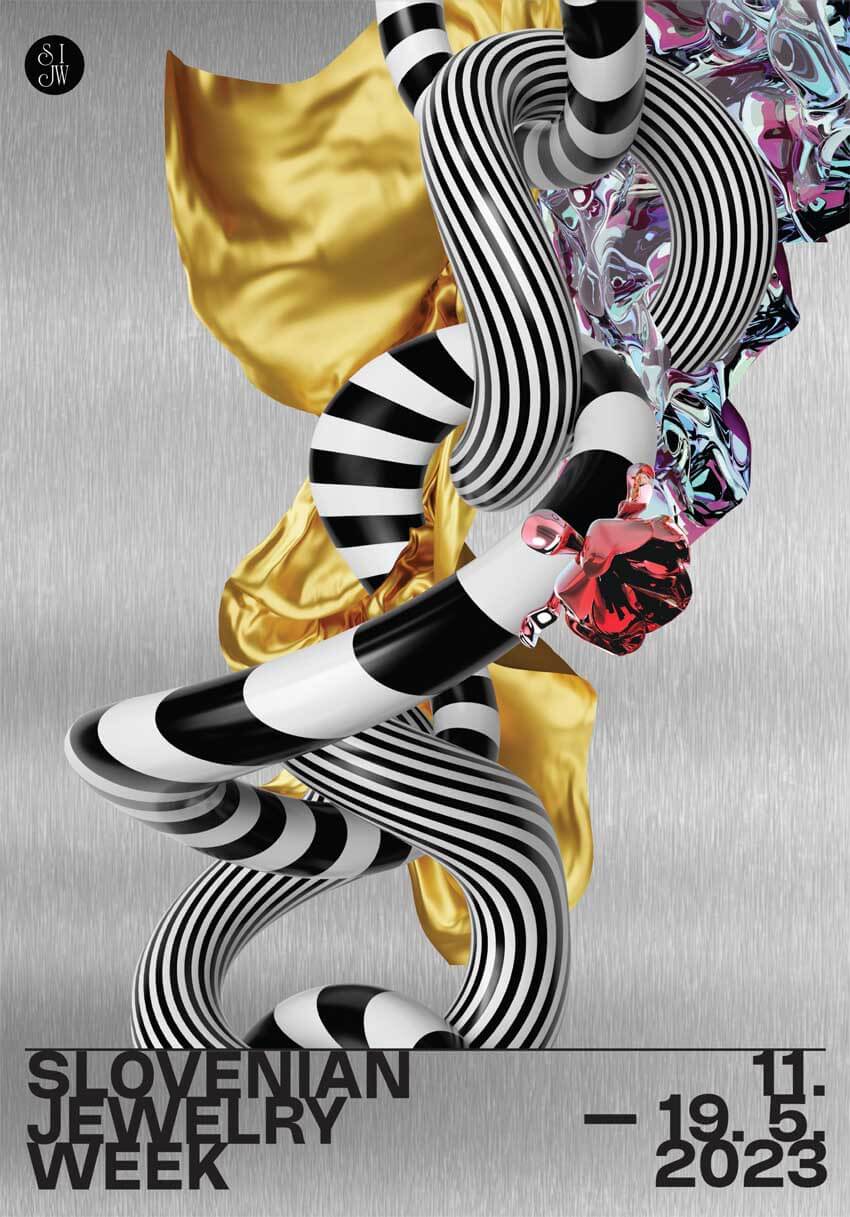 Slovenian Jewellery Week 2023
SLOVENSKI TEDEN NAKITA 2023
11— 19 May 2023
The SIJW project is primarily intended to present contemporary jewelry design to the public. They will be able to learn more about the products and designers who create contemporary jewelry throughout Slovenia. Guests from abroad will also join them. This is currently the only event in our country that is specifically aimed at promoting contemporary jewelry design and its creators.
Contemporary jewelry is a self-reflexive practice, which means that we creators are engaged in thinking about ourselves and the conditions in which we carry out this practice. Contemporary jewelry designers generally operate in a critical or conscious attitude to history and practice and to the broader field of sustainable jewelry design and production.
Three topics will be exhibitied
1. the past – TRADITION IN JEWELRY: cultural heritage and craftsmanship;
2. present – SUSTAINABILITY IN JEWELRY: sustainable materials, recycling;
3. the future – SCIENCE AND TECHNOLOGY IN JEWELRY: jewelry and robotics, artificial intelligence, digitization.
Jewelry will be presented at the central event, at a specially curated and themed exhibition in Ljubljana.
Contact
Mrs. Olga Košica
zavod.siaj@gmail.com
+386(0)40 529 295.