Shelf Aware at Munich Jewellery Week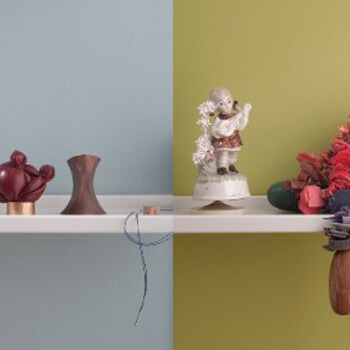 Vitsœ, Türkenstraße 36, 80799 München
Shelf Aware
An exhibition of work by staff and students of Central Saint Martins BA Jewellery Design at Munich Jewellery Week
Shelf Aware showcases work by 41 staff and students of the Central Saint Martins BA Jewellery Design course. The students and staff are delighted to be returning to Vitsoe in Munich for the third year running to display their work as equals, in celebration of the course's diverse and lively approach to contemporary jewellery and objects. Vitsoe's 606 Universal Shelving System once again provides the perfect environment to display this exciting body of work.
The BA Jewellery Design course is proud to promote an understanding of a wide variety of materials, approaches and contexts within the contemporary jewellery field. Innovation, originality and individual identity are encouraged and developed, and we are also keen for students to recognise and investigate the cultural, social and ethical issues relevant to jewellery and its manufacture.
Some of the work in the exhibition has been made in response to curriculum projects in Years 1 and 2 and other pieces are entirely self-motivated.
Caroline Broadhead, Course Leader of BA Jewellery Design at Central Saint Martins comments:
"We are so pleased to present Shelf Aware, an exhibition of new work by CSM staff and students at Vitsoe this year. Dieter Rams' shelves are quietly functional, perfect for showing off the quality and breadth of jewellery that emerges from BA Jewellery Design."
Jennie Moncur, Creative Director at Vitsoe said:
"At Vitsoe we like to engage with organizations who are likeminded, who demand us to think, and challenge that thinking. The BA Jewellery Design course at Central Saint Martins is no exception, with its ability to provoke immense creativity from staff and students. We are delighted to present this fresh body of work, together with the live event, in our Munich shop for a third consecutive year. Yet again it will not fail to stimulate and surprise."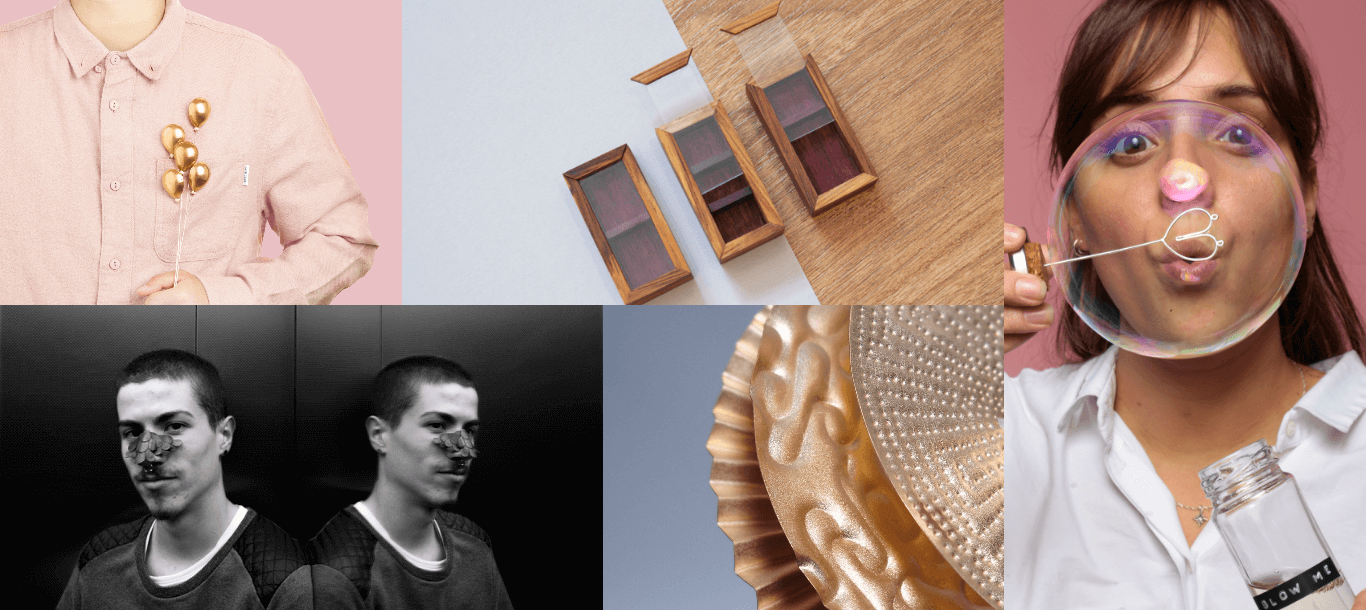 Exhibiting Artists
Lavinia Bo Adkins
Cecilia Ahlin
Maria Francisca Amante
Caroline Broadhead
Gonçalo Camboa
Lin Cheung
Ayse Daga
Camilla de Feo
Yichen Dong
Veronika Fabian
Yayun Fang
Alix Ferracci
Lucy Ganley
Melanie Georgacopoulos
Isla Gilham
Lucie Gledhill
Gabriella Goldsmith
Emily Grimble
Emine Gulsal
Katy Hackney
Jo Harrison-Hall
Lydia Hartshorn
Iona Hindmarch Bisset
Ellan Huang
Bam Jansanjai
Amelia Kay
Giles Last
Bella (Si Hyun) Lee
Skylar Long
Millie Marks
Marlene McKibbin
Maria Militsi
Frankie Moughton-Small
Roisin O'Malley
Klong Stones
Mizuki Tochigi
Wen-Ju Tseng
Frances Wadsworth Jones
Max Warren
Ariel YC Tsai
Anastasia Young
Exhibition Run
3 - 14 March 2018
Open
Monday - Friday: 10.00 - 19.00
Saturday & Sunday: 10.00 - 18.00
Events
17:00 to 20:00, 9 March, second-year students will provoke conversation by wearing work made in response to their brief to create jewellery using waste or surplus materials.
RSVP here: https://www.eventbrite.co.uk/e/shelf-aware-live-event-tickets-43091501842
11.00am, 10 March 2018, Exhibitors' Tour
Venue
Vitsœ, Türkenstraße 36, 80799 München
For More Information