Primrose Hill Designer Sale - London NW3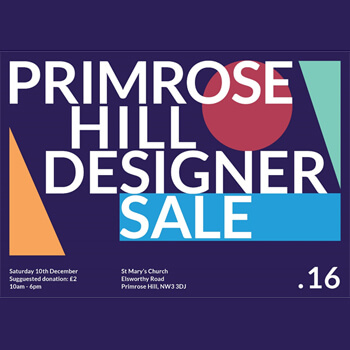 St. Mary's Church, Elsworthy Road, Primrose Hill, London NW3 3DJ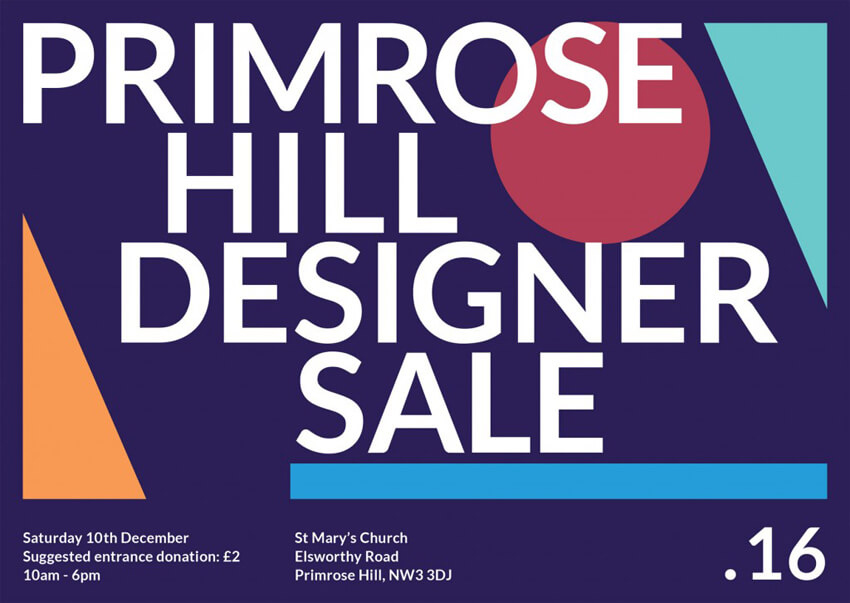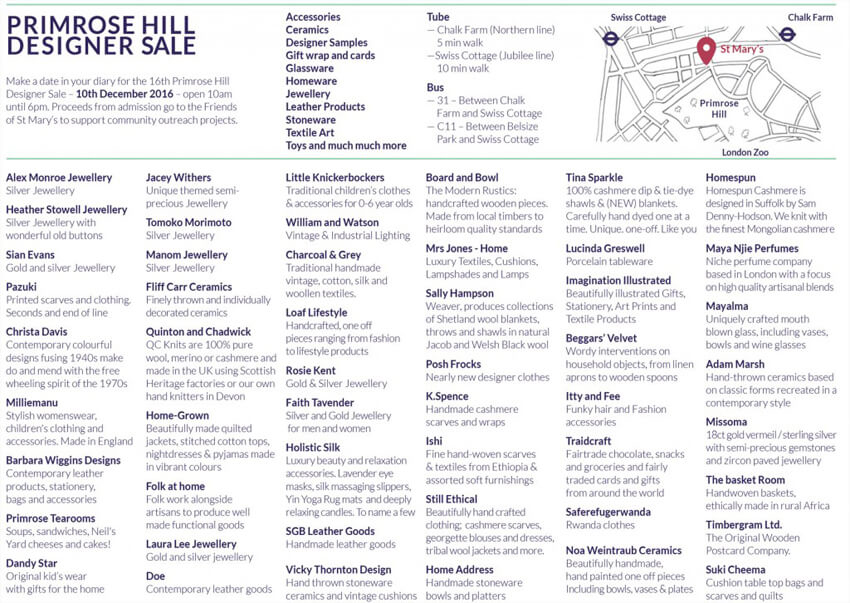 This is the ever popular annual event at St Mary's, where you can come along to browse a great selection of quality fashion and gift items. Grab a last min gifts for christmas or just treat yourself! We also set up a fantastic cafe where you can have lunch, cake, hot drinks and even a glass of mulled wine.
The fair is open to the public from 10am all day until 6pm.
All proceeds from the cafe and 15% of the stall holders profits go towards St Mary's community projects, such as Youthwork and homeless shelter
Ceramics, glass, stationary, wonderful leather journals and diaries, artists cards, kids clothes and grownups', beautiful woollens, bobble hats, gloves and scarves. Probably socks and pants too.There is jewellery, gold and silver, gifts, soft furnishings, all sorts of lovely things for Christmas.
Come and see:
Alex Monroe, Barbara Wiggins leather, Quinton Chadwick woollens, Beggars' Velvet, Jacey Withers, Fliff Carr, Rosie Kent, Mrs Jones Home, and many more.
And Cake.
We donate 15% of our sales to charity.
Come and find us. Cash, Cards, Paypal, all accepted.
Date: 10th December 2016
Times: 10.00am – 6.00pm
Venue: St. Mary's Church, Elsworthy Road, Primrose Hill, London NW3 3DJ