Perspectives - Creating Jewellery for a Fairer Future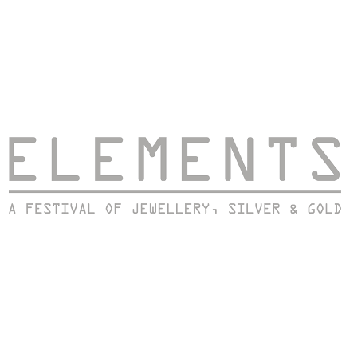 Lyon & Turnbull, Edinburgh
Perspectives - Creating Jewellery for a Fairer Future
Fair and Beautiful – New Exhibition is set to Lead the Way on Ethical Luxury
Gorgeous work by nearly 40 leading makers and designers is being brought together in an exhibition dedicated to ethical jewellery and silversmithing.
Perspectives will be at the heart of the Elements 4 festival of jewellery, silver and gold, in Edinburgh from 19-21 October.
It is part of a wider drive to make Scotland a world-leader in ethical jewellery making and silversmithing.
Among the items on show will be designer pieces made using found and waste materials including precious metals recovered from mobile phone circuit boards and plastic waste washed up on the shores of Scotland.
There will be pieces made from fairly traded and responsibly mined metals and stones, as well as jewellery made from the first commercially mined gold in Scotland.
The exhibition is curated by Rachel Sweeney, a founder of Fair Luxury, an independent UK-wide group drawn from all areas of the industry.
She said: "When I was a student we could drink Fairtrade coffee but there was no Fairtrade gold yet you couldn't ensure that precious metals or stones were from ethical sources.

"This exhibition shows how much things are changing and points the way ahead. Sustainability should be the third dimension of luxury for jewellery makers, alongside design and craftsmanship. While provenance is hugely important, there is no need to compromise on any aspect of quality."
Perspectives is being hosted by the Incorporation of Goldsmiths of the City of Edinburgh and Lyon & Turnbull auctioneers.
It builds on a major initiative by the Incorporation and Scotland's art schools to develop the world's first Ethical Making Pledge. This ensures that all jewellery and silversmithing students will have a thorough knowledge of ethics and sustainability.
The Incorporation has also created an online resource for established makers and designers.
Elements 4 will be an exciting opportunity to see and buy high quality handmade jewellery and silversmithing by designers from Scotland and elsewhere in the UK.
In addition to the exhibition there will be a sale featuring pieces from £50 to £15,000.
This year 33 jewellery makers and 17 silversmiths will have work in the sale – around half from Scotland including Heather Woof, Linda Lewin and Misun Won. Makers from elsewhere in the UK include Daphne Krinos, Sarah Herriot, and Brett Payne.
Mary Michel, Director of The Incorporation of Goldsmiths of the City of Edinburgh, said: "Elements provides an opportunity for anyone who loves the finest in gold, silver and jewellery to view and purchase work by the best designers and makers from across the UK.

"Perspectives adds a whole other dimension by bringing together ethics and beauty and showing how fast some parts of the jewellery and silversmithing sectors are changing.

"Scotland is already world-renowned for the quality of its craftsmanship and design, and now it is increasingly being seen as a leader in ethical making."
Elements 4 takes place at the Lyon & Turnbull auction rooms, based in a beautiful former church building in Edinburgh's New Town.
Ruth Davis, Jewellery Specialist at Lyon & Turnbull, said: "We are very excited to have Elements back in our beautiful saleroom this year, the fair and exhibition have grown year on year and the talented jewellers and silversmiths always bring something new and fresh to discover.

"After a blockbuster exhibition last year, we are delighted to be turning the spotlight on a very current issue – environmental ethics – which we hope will demonstrate how beautiful things are being created with an eye on their impact on the world we live in."
Venue
Lyon & Turnbull
33 Broughton Place
Edinburgh
EH1 3RR
Dates
19 - 21 October 2018
Open
11am-6pm