Nacre: Melanie Georgacopoulos at Munich Jewellery Week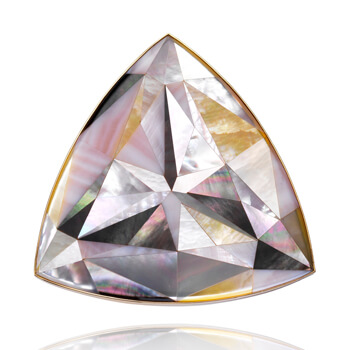 Karin Wimmer Contemporary Art. Amalienstraße 14, 80333, Munich, Germany
​
Nacre: Melanie Georgacopoulos
Munich Jewellery Week
Munich, Germany
13th - 16th March 2019
'Nacre' marks Melanie Georgacopoulos's first solo exhibition for ten years. In this time Melanie has cemented herself as a leading figure in the world of pearl jewellery due to her daring and innovative approach which has seen her slice, drill and facet pearls, fearlessly experimenting with them as a material to great acclaim.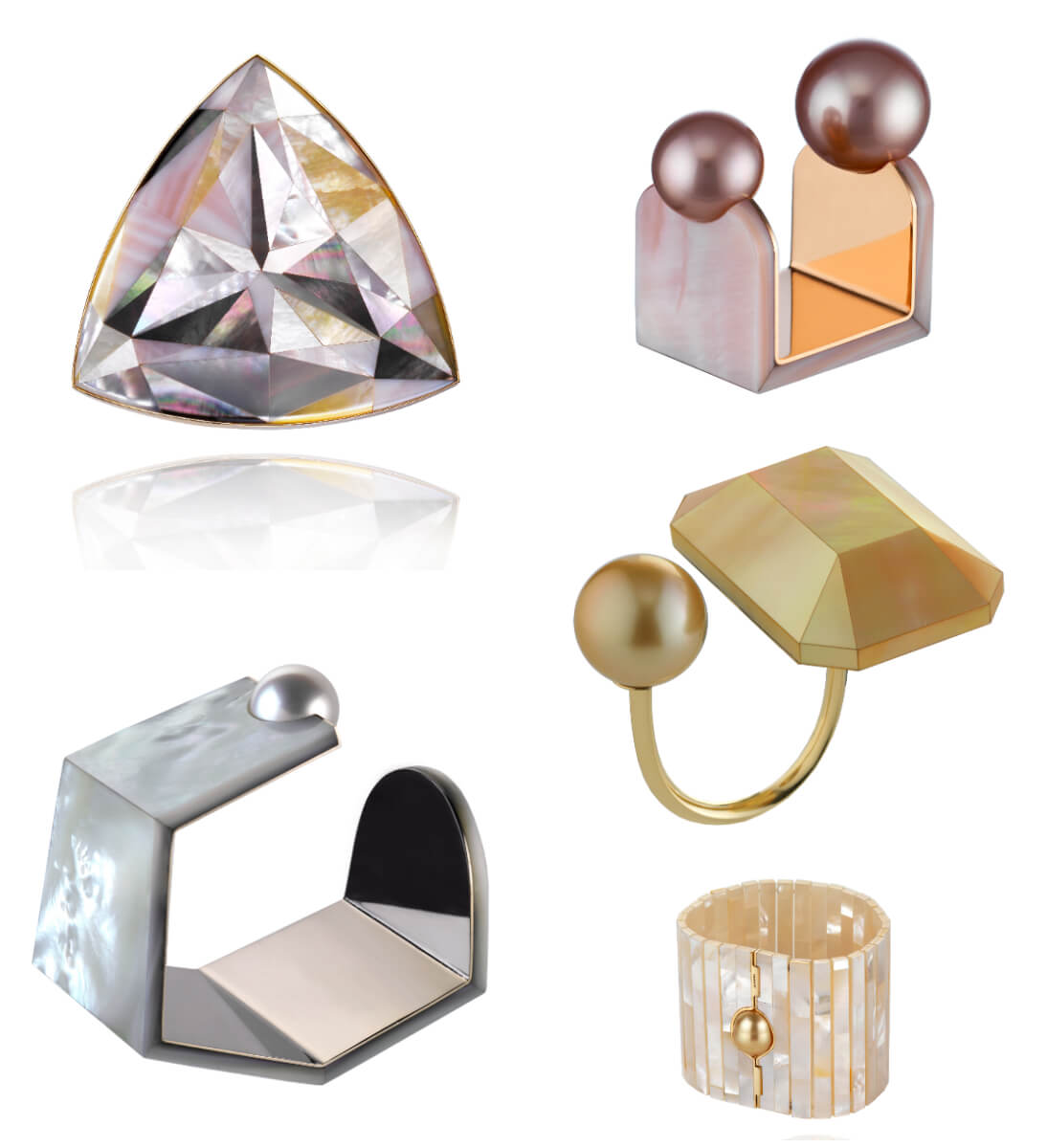 In a natural progression from her examination of the pearl, Melanie turned her attention in 2016 to the often overlooked by-product of the pearl industry, mother of pearl. MOP, otherwise known as nacre, is produced by mollusks as an inner shell layer and also makes up the outer coating of pearls. It is a strong, resilient and iridescent material that has been used for thousands of years, mainly in the form of inlay. As a material it is more widely used than pearls, however, despite its popularity, it has never reached the pearls symbolic status.
Throughout the duration of her practice Melanie has striven to challenge existing preconceptions and her work with MOP has been no exception. Due to its organic nature, MOP presents many challenges and apparent restrictions. Rather than accepting these, Melanie has striven to face them head on, pushing the material to its upper limits and arguing MOP's position alongside more traditionally desirable gemstones.
This exhibition will for the first time present an overview of Melanie's MOP explorations to date. Pieces from each of her five MOP collections will be showcased alongside one another to give an insight into the wide and varied world of mother of pearl.
Venue
Karin Wimmer Contemporary Art. Amalienstraße 14, 80333, Munich, Germany
Dates
13th - 16th March 2019, 11.00 – 18.00 daily