Munich Jewellery Week 2017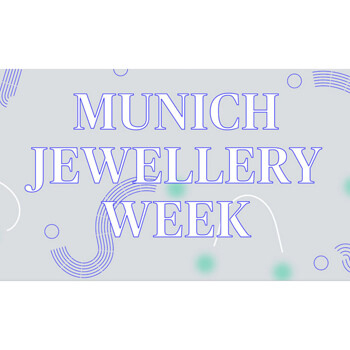 Munich Jewellery Week is an independent initiative that supports, communicates and promotes citywide jewellery exhibitions taking place during the week of the annual Handwerk & Design expo, and its historic jewellery exhibitions: Meister der Moderne, Schmuck and Talente.
From March 8th till March 14th Munich Jewellery Week will showcase avant-garde contemporary jewellery by established and up-and-coming designers from all over the world. This yearly gathering is by far the most significant event on contemporary jewellery's calendar; it's a unique phenomenon which plays a pacemaking role in the contemporary jewellery field.
Hundreds of makers, students, educators and collectors come from all over the world to be inspired by this diverse programme that ranges from artist-run exhibitions, book launches and lectures to performances, mobile presentations and parties. Over the past decade, the gradual and organic expansion of the independent city exhibitions has boomed to a remarkable 90+ initiatives, establishing a self-ruled dynamic community of local and international artists.