Meet the Maker - From nature to artifice in Art Jewellery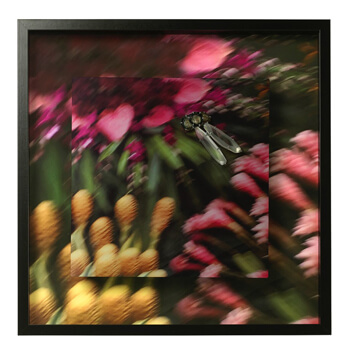 Contemporary Applied Arts, london
Hortus Conclusus - Donna Brennan
Contemporary Applied Arts
Working with stones, minerals, gold and silver, my work explores the dichotomy between nature and artifice… transporting stones and minerals from the realm of nature into the realm of culture.
Donna Brennan is a fine art jeweller who has adopted a cross-disciplinary approach to photography and sculptural jewellery, crafting a narrative from image to object which blurs the dichotomy between fine art and applied art.
Derived from the Latin term for 'enclosed garden', Hortus Conclusus is a series of wearable sculptural art pieces, crafted from a mélange of minerals, stones, gold, bronze and silver and presented against an ethereal photographic backdrop of dye-sublimation floral images printed on aluminium.
Meet the Maker - From nature to artifice in Art Jewellery
Saturday 30 June, 3-5pm
Donna Brennan will share her approach to developing this multi-disciplinary collection, which embraces both photography and fine art jewellery. Using photographs to chart the development of Hortus Conclusus, which was in part inspired by a visit to the Munich Mineral Fair, she will discuss both sides of her practice with close inspection of the brooches.
This event is free and informal. Talk begins at 3pm.
Venue
Contemporary Applied Arts, 89 Southwark Street, London SE1 0HX
Exhibition Run
12 June - 14 July 2018