Made Makers – Made London Edition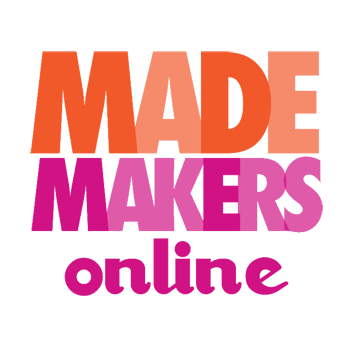 Made Makers - Made London Edition
Online Design And Craft Fair
5th – 8th November 2020
7pm Onward On Thursday
How It Works
The galleries go live at 7pm from Thursday 5th – Sunday 8th November. If you want first dibs on unique work, we recommend visiting early!
If you'd like to order, click on the info button on the Makers gallery, or click through to their website to see their whole range.
Watch our Instagram @tuttonandyoung, and Facebook for sneak peeks of makers' creations and processes!
MADE MAKERS online fair is Tutton & Young's response to the recent closure of galleries, shops and events, meaning that there are limited opportunities for makers to sell work. The fair will provide an opportunity for buyers to make contact with makers again and see exceptional handmade pieces.
A FREE design and craft fair showcasing handmade homeware, jewellery, textiles and more. All from the comfort of your own home!
November Live Events
Thursday 5th November
20:00 MADE MAKERS Pecha Kucha: Layla Chelache, Carolynn Tripp, Ciara Bowles, Sasha Wardell
Friday 6th November
09:45 Carin Lindberg: Rings
10:00 Sarah Packington with Annabet Wyndham: Workshop Tour
11:00 Hendrike Barz Melter
15:00 Chelache: Behind the scenes at Chelache
18:00 MADE MAKERS with Loraine Rutt (The Little Globe Co), Jon Tutton (Tutton & Young), Natalie Melton (Crafts Council), Liz Cooper (Design Nation): The new normal – calamity & opportunity?
20:00 MADE MAKERS Pecha Kucha: Carla Sealey (NAKED CLAY), Mary MacGregor (BAKKA), Justine Allison, Clare Lewis (The Weavehouse)
Saturday 7th November
09:45: Carin Lindberg: Necklaces
10:45 Samantha Sweet
11:00 Debbie Page: Studio Tour
11:30 Naomi Tracz: New one of a kind pieces
15:00 Carolyn Tripp with Loraine Rutt and Justine Allison: Porcelain 3 Ways: Modelled, Slabbed, Thrown (via Zoom)
20:00 MADE MAKERS Pecha Kucha: Melina Xenaki, Clare Palmer, Zoe Whiteside, Jo Osborne
Sunday 8th November
09:45: Carin Lindberg: Earrings
11:00 Annabet Wyndham with Sarah Packington: Annabet & Sarah show new work for MADE MAKERS
14:00 Barbara Spence
20:00 MADE MAKERS Pecha Kucha: Ali Tomlin, Jessica Thorn,