Lecture By Manon Van Kouswijk at Academy of Contemporary Jewellery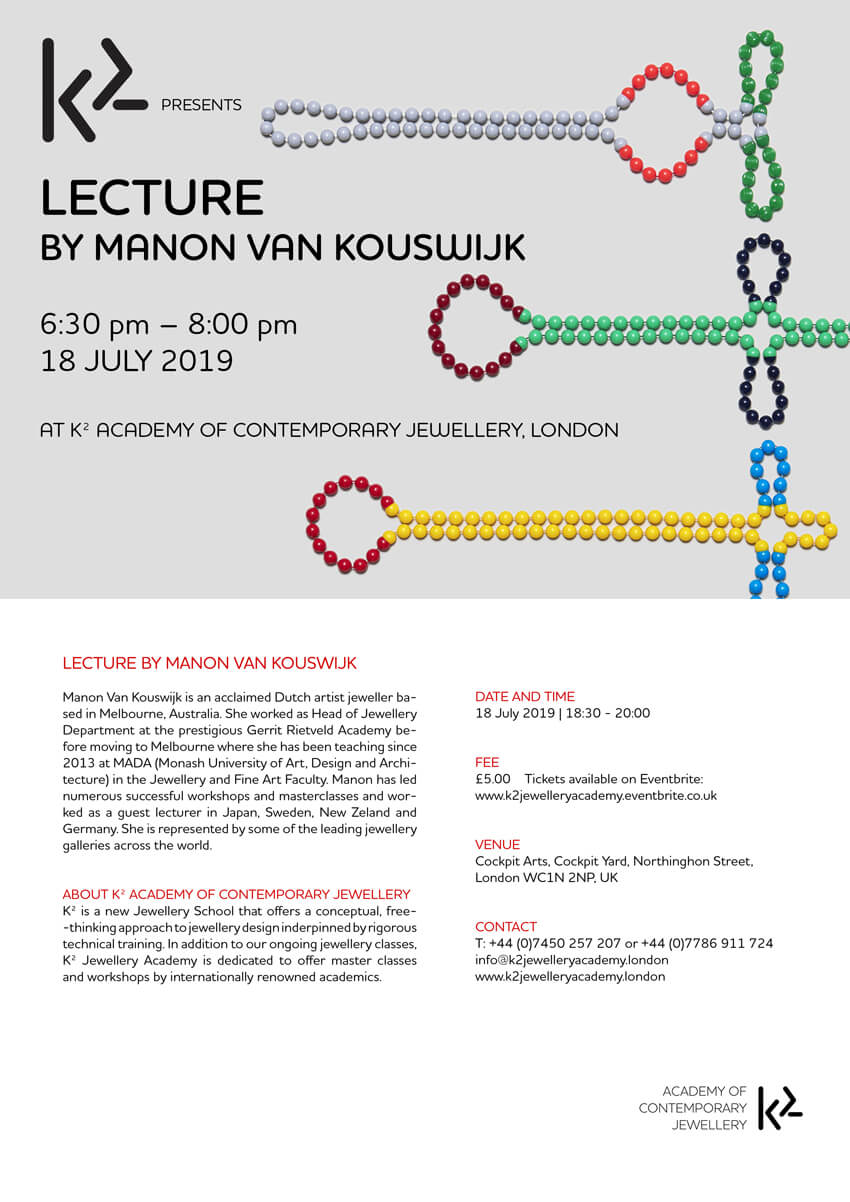 Lecture By Manon Van Kouswijk
6:30 - 8pm, 18th July 2019
Cockpit Arts, London
Manon van Kouswijk is an acclaimed Dutch artist jeweller based in Melbourne, Australia. She worked as Head of the Jewellry Department at the prestigious Gerrit Rietveld Academy before moving to Melbourne where she has been teaching since 2013 at MADA (Monash University of Art, Design and Architecture) in the Jewellery and Fine Art Faculty. Manon has led numerous successful workshops and masterclasses and worked as a guest lecturer in Japan, Sweden, New Zealand and Germany. She is represented by some of the leading jewellery gallery across the world.
About K2 Academy of Contemporary Jewellery
K2 is a new Jewellery School that offers a conceptual, free-thinking approach to jewellery design underpinned by rigorous technical training. In addition to our ongoing jewellery classes. K2 Jewellery Academy is dedicated to offer master classes and workshops by internationally renowned academics.
Date And Time
Thursday 17th July 2019 | 18:30 – 20:00
Price
£5.
Tickets
Venue
Education Space
Cockpit Arts
Cockpit Yard
Northington Street
London
WC1N 2NP