K2 Academy of Contemporary Jewellery - Contemporary Jewellery Workshop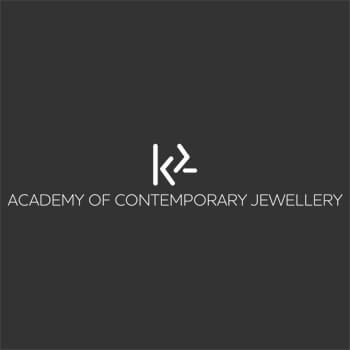 Cockpit Arts, Cockpit Yard, Northington Street, London WC1N 2NP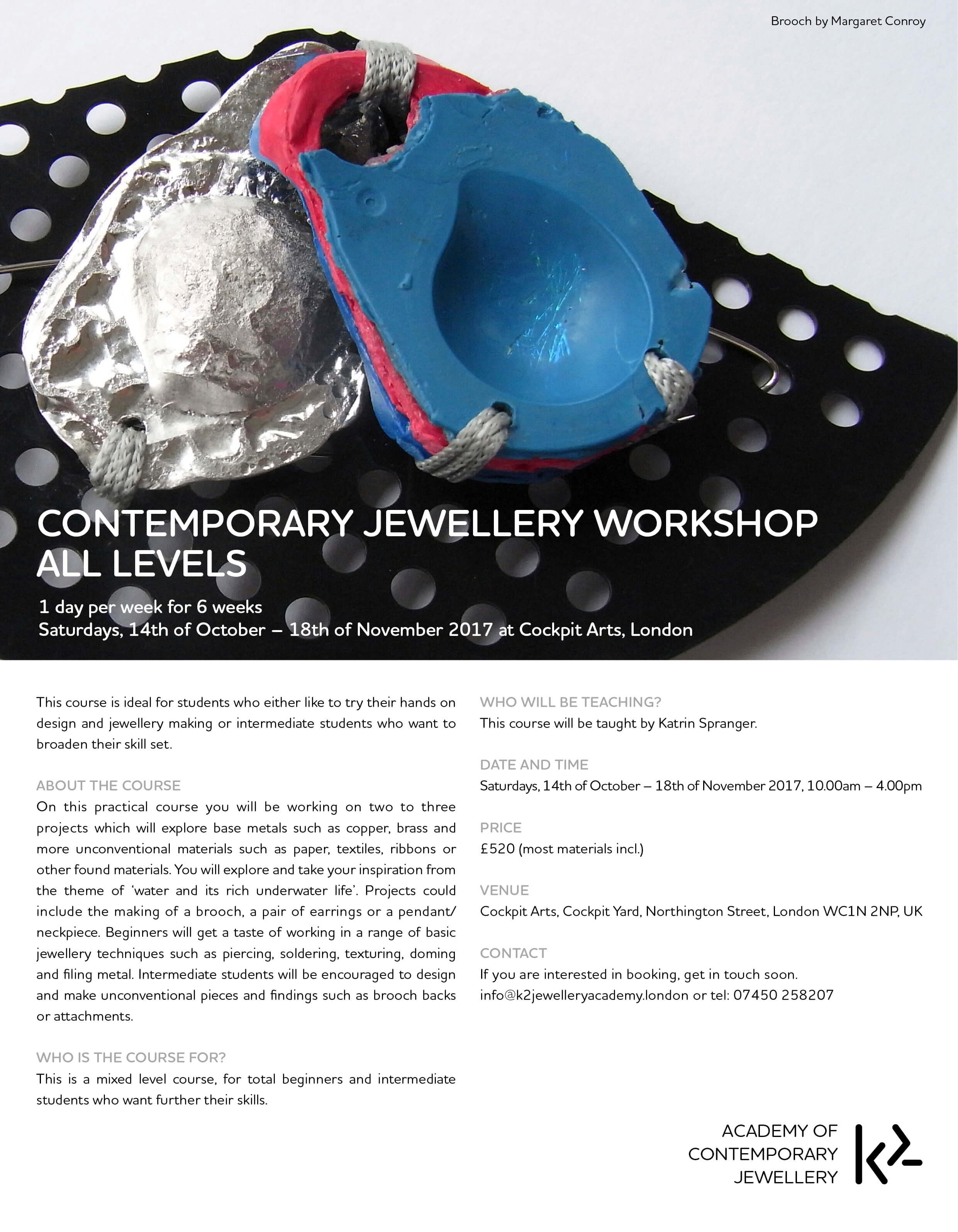 K2 Academy of Contemporary Jewellery
Contemporary Jewellery Saturday Workshop
This course is ideal for students who either like to try their hands on design and jewellery making or intermediate students who want to broaden their skill set.
About The Course
On this practical course you will be working on two to three projects which will explore base metals such as copper, brass and more unconventional materials such as paper, textiles, ribbons or other found materials. You will explore and take your inspiration from the theme of 'water and its rich underwater life'. Projects could include the making of a brooch, a pair of earrings or a pendant/ neckpiece. Beginners will get a taste of working in a range of basic jewellery techniques such as piercing, soldering, texturing, doming and filing metal. Intermediate students will be encouraged to design and make unconventional pieces and findings such as brooch backs or attachments.
Who Is The Course For?
This is a mixed level course, for total beginners and intermediate students who want further their skills.
Who Will Be Teaching?
This course will be taught by Katrin Spranger.
Date And Time
Saturdays, 14th of October – 18th of November 2017,
10.00am – 4.00pm
Price
£520 (most materials incl.)
Venue
Cockpit Arts, Cockpit Yard, Northington Street, London WC1N 2NP
Contact
If you are interested in booking, get in touch soon.
info@k2jewelleryacademy.london or tel: 07450 258207