JewelryAround at Palakiss Winter 2020 during VicezaOro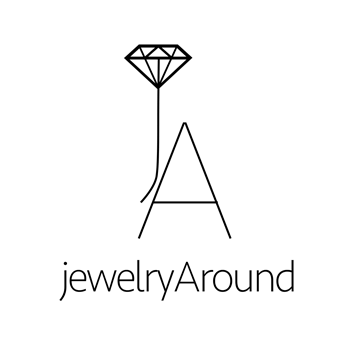 Via dell'Oreficeria, 37 36100 Vicenza, Italy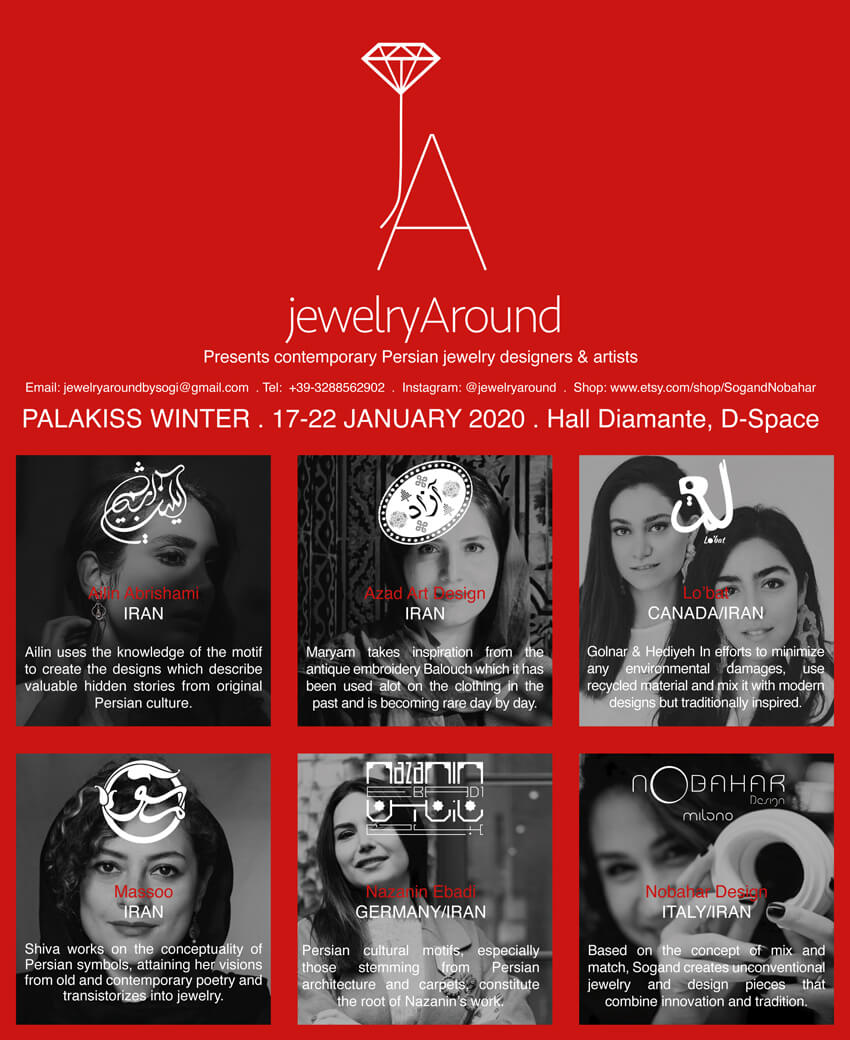 JewelryAround at Palakiss Winter 2020 during VicezaOro
17 - 22 January 2020
Vicenza, Italy
Persian collective JewelryAround will be showing at Palakiss Winter 2020 (during VicezaOro January).
JewelryAround is all about the the world of contemporary jewellery presenting emerging designers and artists from all around the Middle-East in Europe one day.
Palakiss is an internationally renowned jewellery exhibition which organizes 4 events a year of which 3 are National Exhibitions in which take part Italian and international companies.
Palakiss, operating since 1999, is an internationally renowned jewelery center dedicated to jewelery and goldsmiths, which organizes 4 events a year, mainly involving Italian and international manufacturing companies. The strength of Palakiss is the possibility for exhibitors to also sell their products on stock; whether they are in 18kt gold or 14kt, silver, steel with natural stones; you can also find a vast assortment of chains, bracelets, necklaces, earrings, but also fashion watches and accessories.
Palakiss with its 5,000 square meters of exhibition offers the most appropriate turnkey solutions; it is located in front of the Vicenza Fair and is well connected to the main airports (Venice and Verona) and main communication routes. Palakiss is more than a jewelry fair: it is a business center open all year round where it is possible to take orders and take advantage of other sales and promotion opportunities such as Vicenza Jewelery, the magazine of the jewelery world with international distribution.
Venue
Via dell'Oreficeria, 37
36100 Vicenza, Italy
Open
17-21.01.2020 (Friday, Tuesday)
09:00 - 19:00
22.01.2020 (Wednesday)
09:00 - 13:00