Jewellery: Wearable Glass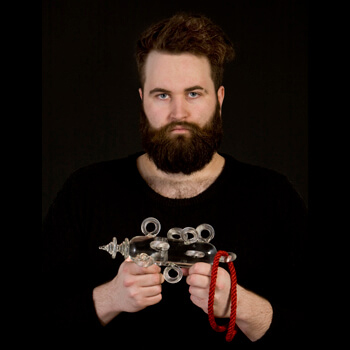 National Glass Centre Sunderland, Liberty Way Sunderland SR6 0GL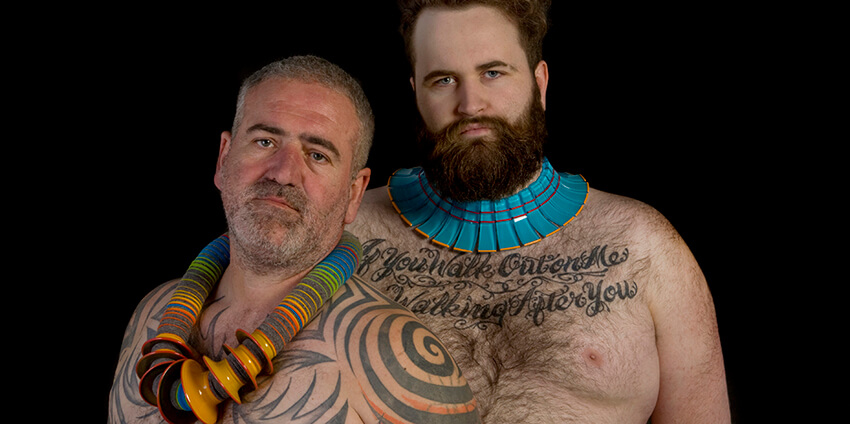 Jewellery: Wearable Glass - National Glass Centre in Sunderland
National Glass Centre presents an exhibition of newly commissioned glass jewellery, made through exciting new collaborations between four glass artists and eight jewellers.
Glass jewellery has a history going back to the Ancient Egyptians. In the 19th and early 20th the artist Rene Lalique used glass to make jewellery but more recently the use of glass in jewellery by artists has been limited. Through the exhibition Jewellery: Wearable Glass National Glass Centre aims to re-introduce glass as a material to be used by leading jewellers based in Britain.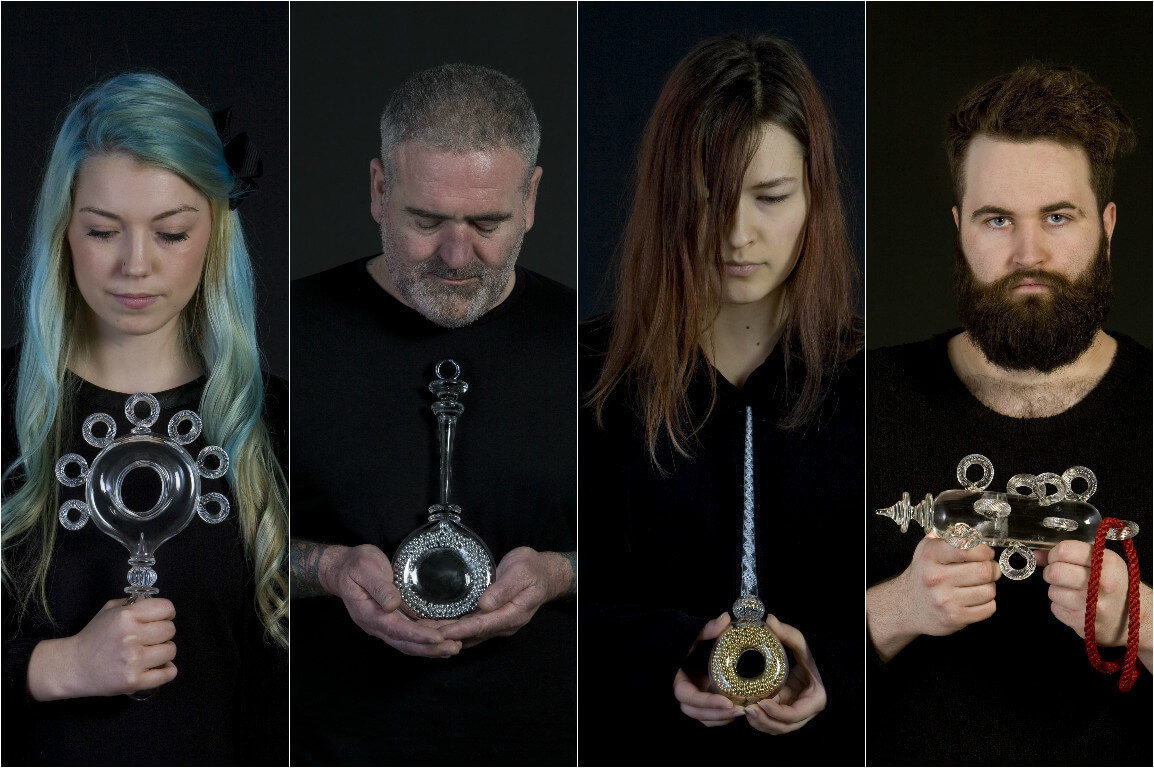 National Glass Centre works closely with a number of artists who have a high level of expertise in different techniques used for glass production. James Maskrey works in hot glass, Angela Thwaites in cast glass, Ayako Tani in lamp worked glass and Joanne Mitchell works in fused and waterjet cut glass. These four artist have worked with eight jewellers lending their expertise and guidance to jewellers who have had ten days each to create experimental new work in glass.
The exhibition presents this new jewellery in glass alongside the jeweller's more established work. Through this project the jewellers and artists specialising in glass have collaborated, sharing their skills and challenging what is accepted as standard practice in both jewellery and glass. Work by the four resident artists will compliment the jewellery showing the diverse range of work undertaken at National Glass Centre.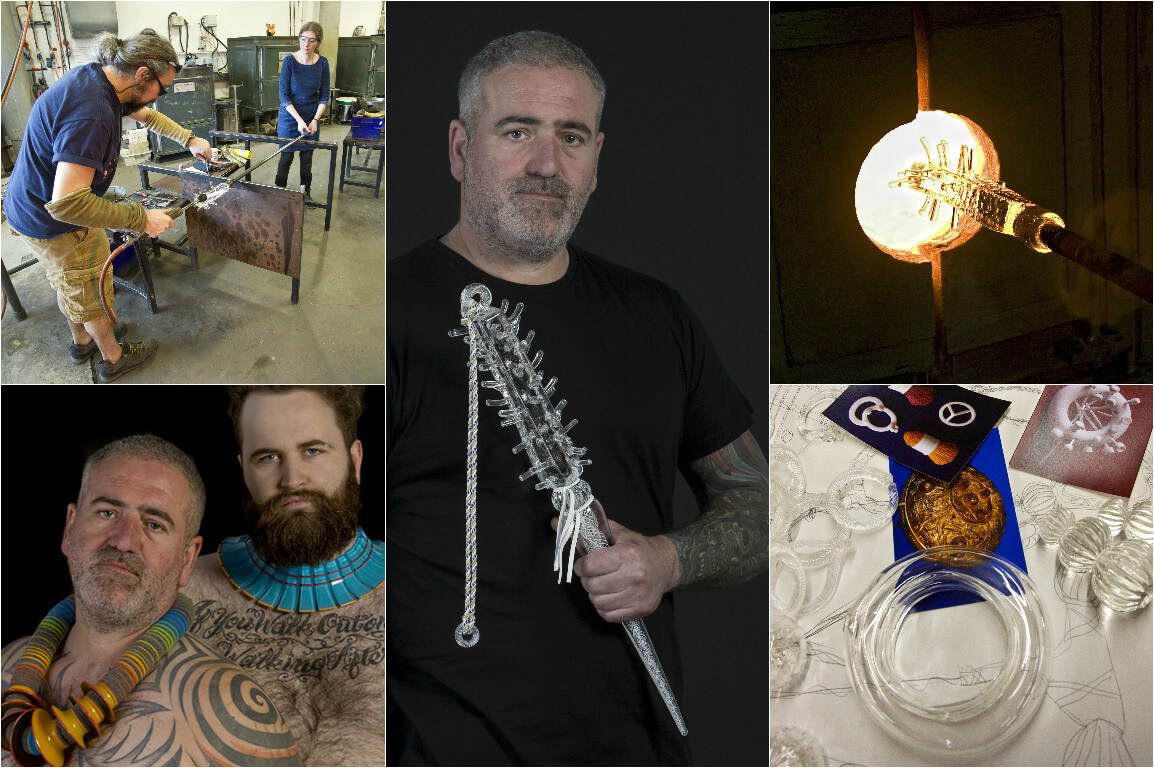 Julia Stephenson, Head of Arts at National Glass Centre said, "Through this project the jewellers and artists specialising in glass have collaborated, sharing their skills and challenging what is accepted as standard practice in both jewellery and glass. Around forty years ago artists started to make radical new jewellery using 'non-precious' materials. This work had an enormous impact on how we consider and value jewellery today. As a result of the very specific skills required to work in glass there has been very little overlap between artists working in glass and those working in jewellery. We have aimed to begin to address this through our exhibition."
Jewellery Makers
Kate Haywood,
John Moore,
Chris Boland,
Christopher Thompson-Royds,
Kaz Robertson,
Heather Woof,
Emmeline Hastings,
Maud Traon
Glass Artists
James Maskrey,
Ayako Tani,
Joanne Mitchell,
Angela Thwaites
Dates
25 March – 1 October 2017
Where
National Glass Centre Sunderland, Liberty Way Sunderland SR6 0GL