Jewellery Collective by VS Jewellery School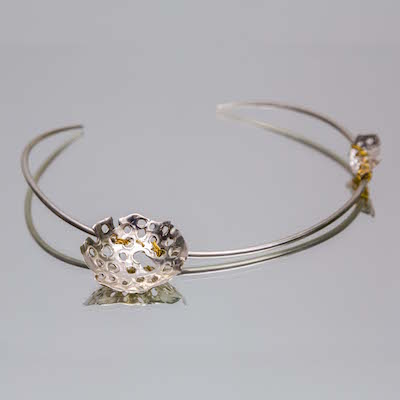 Jewellery Collective by VS Jewellery School
Vannetta Seecharran is pleased to present a collection of works by former diploma students of VS Jewellery School, London.
Based in Hatton Garden the school offers an array of courses from taster classes for the complete beginner to specialist courses including wax carving and stone setting as well as year-long diploma courses. Coming together for this exhibition, eight designers, who have all graduated within the last three years, will showcase a diverse body of work reflecting their various passions and influences – from bold geometric forms constructed with precision to free flowing organic shapes that truly are one-of-a-kind.
Each designer will bring their own unique style to the show providing an eclectic mix of techniques and materials including hand-pierced and cast metals, resin, textiles and stones. With inspiration coming from such extremes as nature, childhood ephemera, world conflict, movement and the macabre this collective exhibition promises to deliver a visual feast whatever your heart's desire.
Jewellery Collective by VS Jewellery School
Exhibition run
25 November – 1 December 2019
Venue
67a York Street, Marylebone, London W1H 1QB