Great Northern Contemporary Craft Fair - Old Granada Studios, Manchester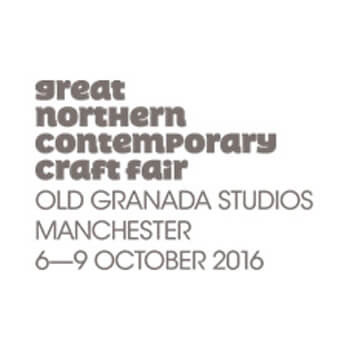 Old Granada Studios, St John's, Quay Street, Manchester. M3 4PR

The Great Northern Contemporary Craft Fair (GNCCF) is recognised as one of the leading selling events for contemporary craft in the UK, attracting over 6000 visitors to Old Granada Studios.
It showcases contemporary craft to buy from over 160 selected designer-makers in: ceramics, glass, jewellery, interiors and home-wares, fashion design and fashion textiles, wood, furniture, paper, silver, metal, product design, print-making and more. Visitors can buy or commission work directly from the makers, learning about the process, inspiration, materials and stories behind the work.
The GNCCF champions contemporary craft and makers at all stages of their careers. From emerging graduates in Studio 6 to highly collectible and critically acclaimed makers in Ornament, the GNCCF is a vibrant, dynamic celebration of outstanding contemporary craft and design.
Dates:
Thursday 6th October: 6pm-9.30pm (Preview – Not open during day)
Friday 7th October: 10am-6pm
Saturday 8th October: 10am-6pm
Sunday 9th October: 10am-5pm
Venue:
Old Granada Studios, St John's, Quay Street, Manchester. M3 4PR